back project gallery

[20] METAL ROOF IN ABBOTSFORD B.C.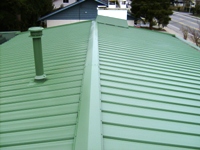 WHAT WE ENDED UP DOING HERE WAS TEARING OFF TWO LAYERS OF TAR AND GRAVEL ROOFING. THE LAST ROOFER GOT LAZY AND APPLIED DONNA CONNA BOARD RIGHT OVERTOP OF THE PREVIOUS ROOF WITHOUT SWEEPING IT. IT WAS A HELL OF A MESSY TEAROFF.
view on youtube: http://youtu.be/vxmxbJA7gZ0




IT WAS A CONSTANT CHORE TO KEEP CLEANING THE MOSS OFF THIS TAR & GRAVEL ROOF. THE DRAINS WERE ALWAYS PLUGGING UP.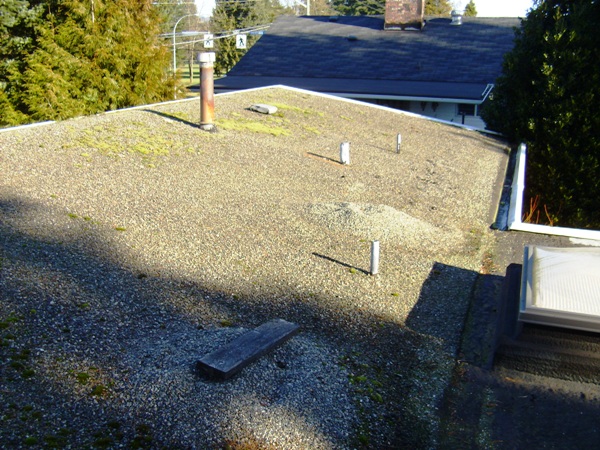 THE OWNERS CHOSE TO GO WITH A METAL ROOF, WHICH WOULD NOT SUPPORT MOSS GROWTH, AND BE EASY TO CLEAN. THERE WAS A TON OF EXTRA GRAVEL ON THIS ROOF, WHICH ALL HAD TO BE REMOVED AND DISPOSED OF.




THE OWNER HAD LEAKS ON THE FLAT ROOF, SO HE SWEPT THE LOOSE GRAVEL ASIDE AND APPLIED BUCKETS OF TAR ON IT. THIS MADE FOR A DIFFICULT, MESSY TEAR OFF.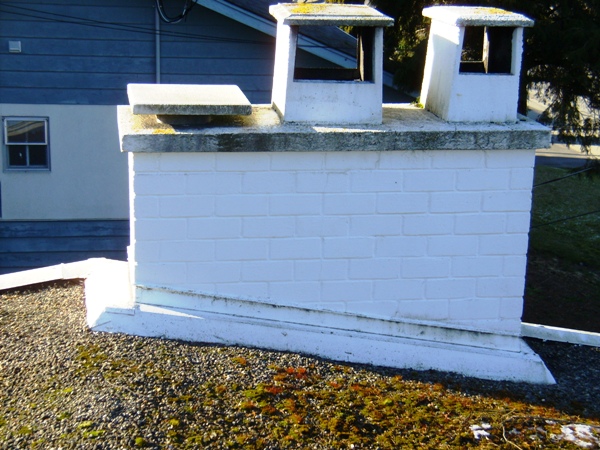 A CLOSEUP OF THE CHIMNEY AND FLASHING DETAIL.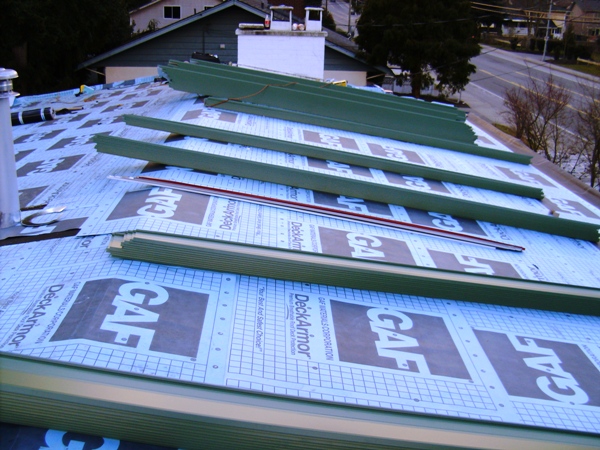 WE APPLIED 3/8 PLYWOOD SHEETING OVER THE EXISTING SHIP LAP DECKING,AND NEW 1X4 CANT STRIPS AT THE EAVES. WE USED DECKARMOUR PREMIUM UNDERLAY.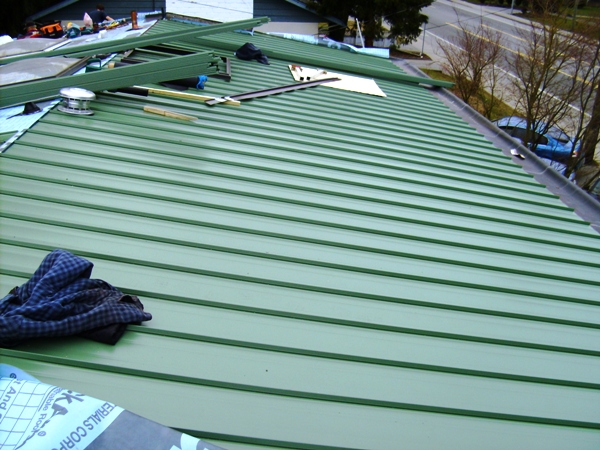 AS USUAL WE APPLIED AN EPDM RUBBER GUTTER LINER. NOW OUR METAL ROOF IS STARTING TO TAKE SHAPE. THESE ARE OUR 26 GUAGE STEEL SNAPLOCK ROOFING PANELS. THE MRS.CHOSE THE COLOR, SAGE GREEN.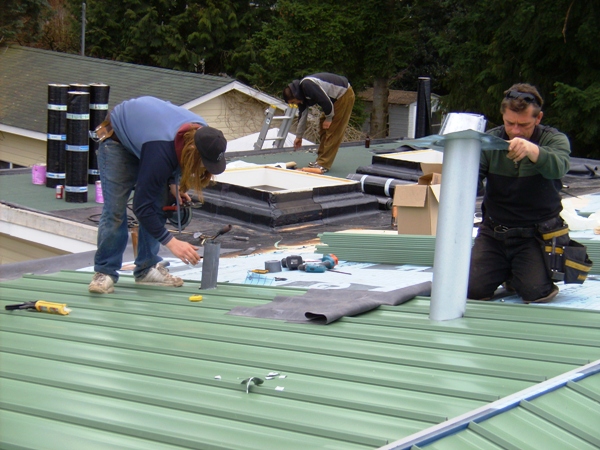 TRISTAR'S METAL ROOFING PROS INSTALLED NEW FIXTURES,WHICH WERE PAINTED TO MATCH OUR METAL ROOFING.




THE ONLY CHOICE WE HAD FOR THE REAR FLAT SECTION , WAS A PROPER 2-PLY TORCHON APPLICATION. NOTICE, WE GOT SOME GREEN SOPREMA TORCHON TO MATCH OUR STEEL ROOFING.




THIS METAL ROOF SHOULD HAVE A SERVICEABLE ROOF LIFE OF 50 YEARS , OR MORE.




CHIMNEY FLASHING RECESSED INTO BRICK .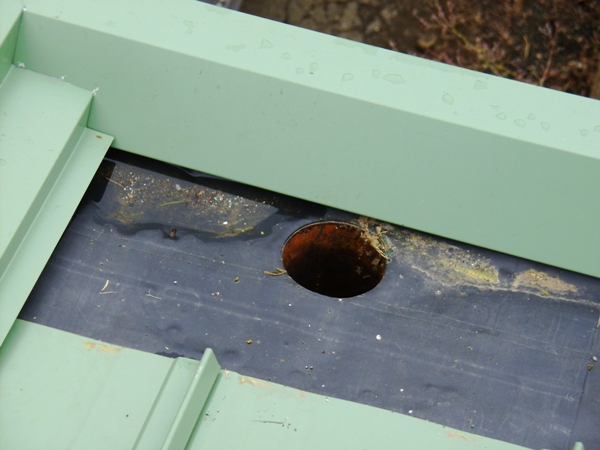 WE INSTALLED NEW 4 INCH COMMERCIAL SIZED DRAINS AND RESET THEM AT THE BASE OF THE CANT, FOR GOOD DRAINAGE, AND EASE OF CLEANING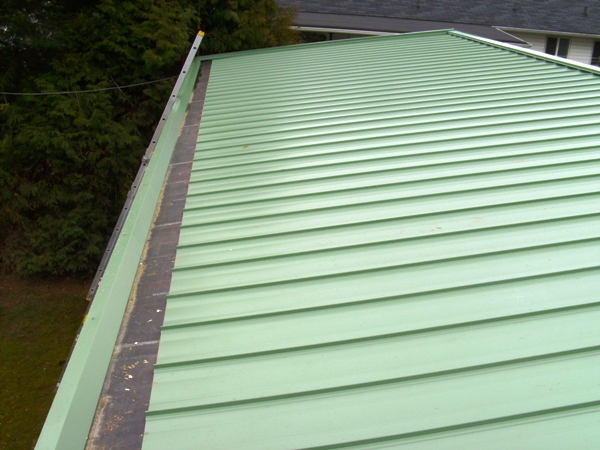 IT RAINED OVERNIGHT, AND THE NEXT DAY THE GUTTERS BARELY SHOWED A TRACE OF WATER.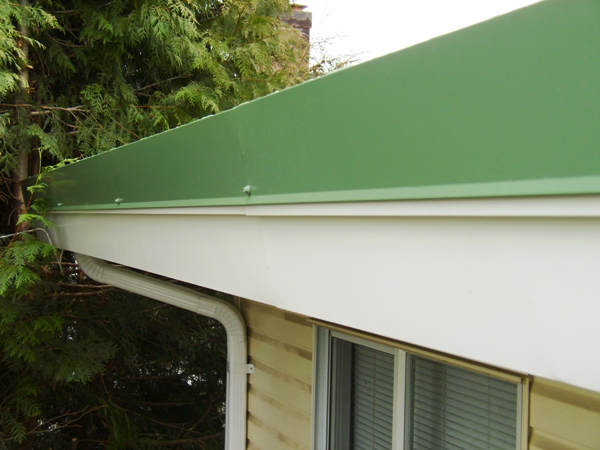 WE COVERED THE FASCIA BOARDS IN WHITE METAL FASCIA COVERS. THE SAGE GREEN CAP FLASHINGS WENT ON LAST. A NICE FINISH PRESENTATION AND NO MORE PAINTING.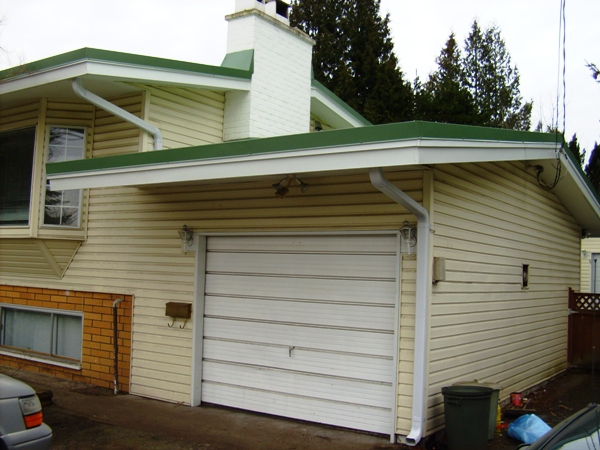 THE LAST TASK WAS TO INSTALL NEW 3X4 DOWNSPOUTS.THE HOMEOWNERS WERE SUPER PLEASED WITH THEIR NEW LIFETIME METAL ROOF. THIS JOB IS A NICE DRIVE BY ,FOR A REFERRAL IN ABBOTSFORD