back project gallery

[22] METAL ROOF IN CHILLIWACK B.C.


THE PANELS WE MANUFACTURED ON SITE WERE IN CASCADIA METALS COLOUR- OLD ZINC GREY[KYNAR FINISH]




THIS YOUNGER COUPLE CONTACTED ME AFTER VIEWING MY WEBSITE. THEY WERE SURE THAT OUR LOW SLOPE METAL SYSTEM WOULD MEET THEIR CRITERIA FOR A LONG LASTING ROOF.




THE ROOF WAS COVERED IN MOSS ,AND ALL OF THE ROOF DRAINS WERE COMPLETELY PLUGGED UP AND OVER FLOWING , MOST OF THE TIME.




THEY WANTED A ROOF THAT WOULD BASICALLY REQUIRE A MINIMUM AMOUNT OF YEARLY MAINTENANCE.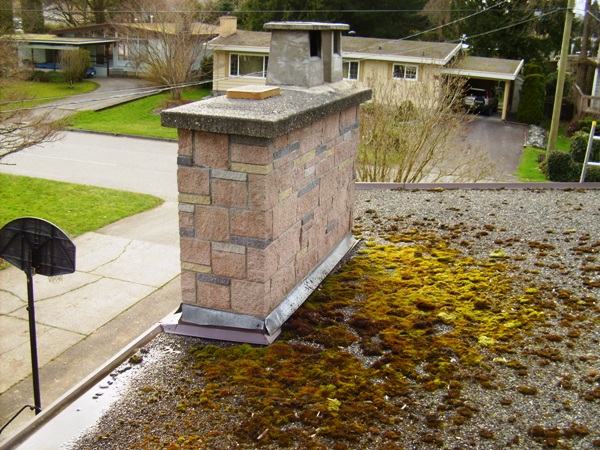 THERE WAS STANDING WATER IN THE GUTTERS ON BOTH SIDES OF THE HOUSE.




WE REMOVED THE OLD TAR AND GRAVEL ROOF, AND THE BUILT UP EDGES ALL THE WAY AROUND THE HOUSE, INCLUDING THE GUTTERS. WE APPLIED 3/8 PLYWOOD OVER THE SHIPLAP DECK, AND THEN APPLIED ICE AND WATER SHIELD.




WE ALSO INSTALLED A NEW 3X4 DOUBLE GLAZED GLASS SKYLIGHT.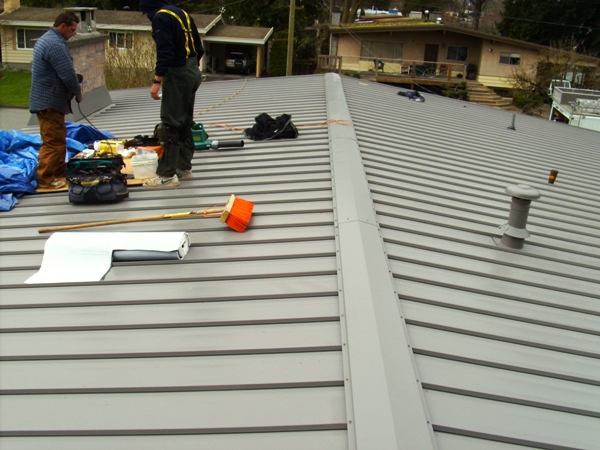 VIEW FROM THE BACK OF THE HOUSE, AS WE'RE NEARING COMPLETION.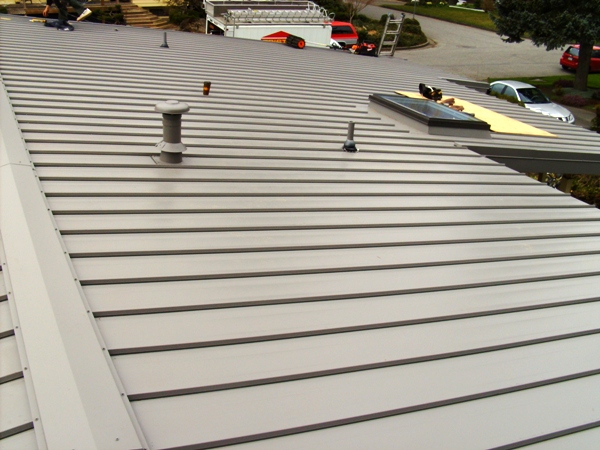 SIDE ANGLE VIEW TO THE FRONT.




CLOSEUP OF SKYLIGHT ON 2X6 CURB.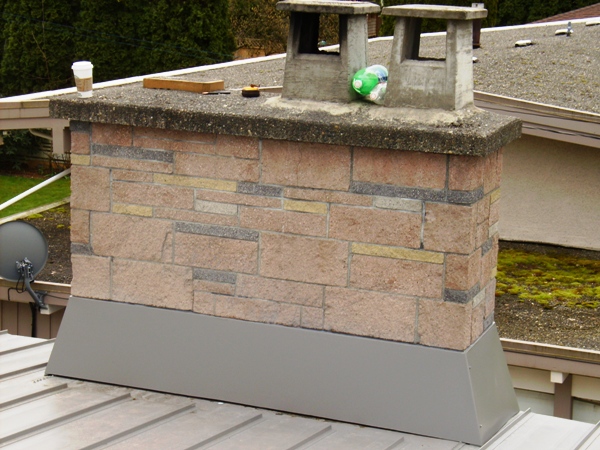 OUR NEW CHIMNEY METAL FLASHING WAS PROPERLY CUT INTO THE BRICK.




ALL THE FASCIA BOARDS WERE COVERED IN MATCHING METAL CAPPING. THE LEAFPRO GUTTERS SYSTEM WAS IN BLACK.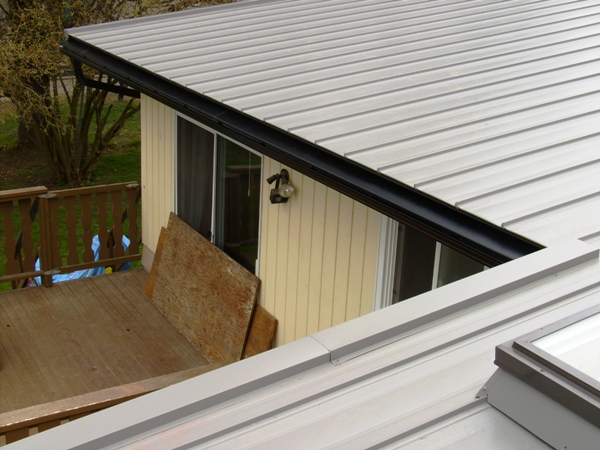 THERE WON'T BE ALOT OF DEBRIS COLLECTING ON THIS ROOF.




OUR GUTTER SYSTEM WILL REQUIRE A MINIMUM AMOUNT OF MAINTENANCE. IT SHOULD BE WASHED AND FLUSHED OUT WITH A HOSE EVERY YEAR OR TWO.