back project gallery

[14] METAL ROOF IN LANGLEY B.C.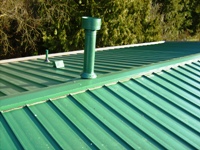 MY CUSTOMER WAS PLANNING ON RETIRING FROM NURSING IN A FEW YEARS. SHE WANTED A PERMANENT METAL ROOF SO SHE WOULD NEVER HAVE TO REDO IT AGAIN. SHE WOULD NOT CONSIDER TORCH-ON AGAIN , AS THE LAST ONE WORE OUT IN 12 YEARS.
YOUTUBE:http://youtu.be/wLVT3J-GgMg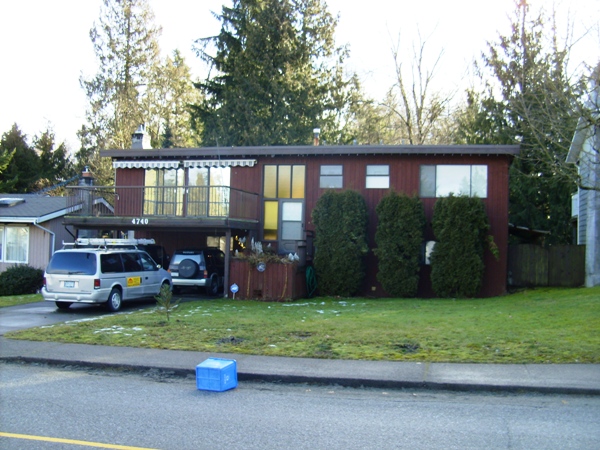 THIS IS A TYPICAL 2-STOREY HOME IN LANGLEY. EVEN THOUGH YOU CAN'T SEE MUCH OF THE ROOF FROM THE GROUND, YOU CAN'T HIDE IT FROM EXPOSURE TO THE SUN.




I GOT UP ON THE ROOF , AND AT FIRST GLANCE IT APPEARED IN FAIR CONDITION . TORCHON ROOFS ARE ROLLED ROOFING, AND THEY ALL PRETTY WELL LOOK ALIKE. NOW LET'S TAKE A CLOSER LOOK .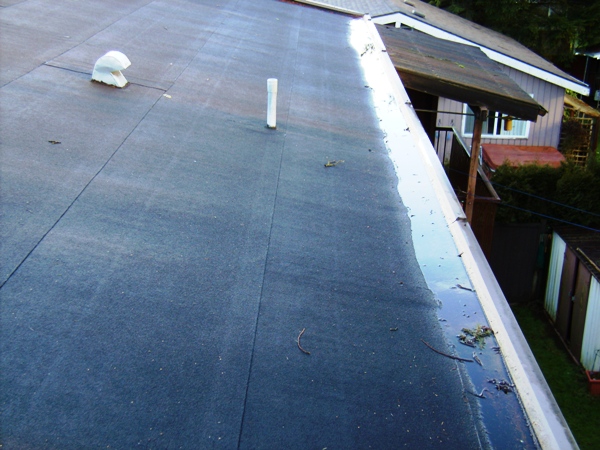 THE GUTTERS ARE FULL OF WATER, FRONT AND BACK . THE STANDARD 2 INCH DRAINS ARE PLUGGED WITH MUCK AND MUD.




INITIALLY,IT APPEARED THAT THE ROOF WAS LEAKING AT THE EAVES, BECAUSE THE DRAINS WERE PLUGGED.




WHEN IT RAINED THE WATER LEAKED ON THE INSIDE OF THE FASCIA BOARD. THE TORCH-ON MEMBRANE WAS NOT PROPERLY SEALED ON THE LAPS AT THE EAVES, DUE TO POOR WORKMANSHIP.




THESE STANDARD 2 INCH DRAINS WEREN'T HELPING MUCH EITHER.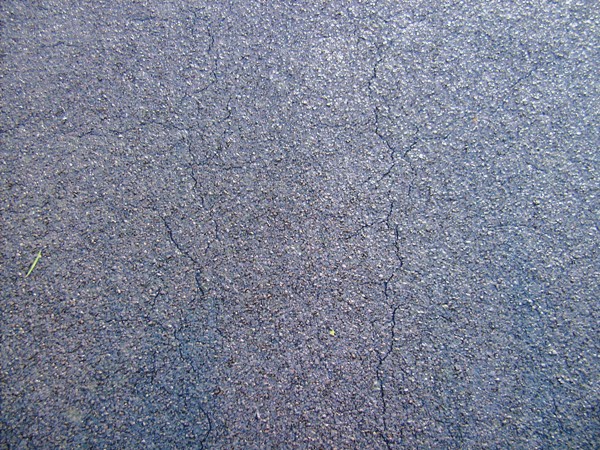 THE COMPLETE SURFACE OF THIS ROOF WAS COVERED IN HAIRLINE CRACKS. MOST MANUFACTURERS ONLY PROVIDE A 10 TO 12 YEAR WARRANTY ON TORCH-ON MEMBRANES. FROM MY EXPERIENCE THAT'S ABOUT RIGHT.




ALL THE LEADS WERE NOT PROPERLY STRIPPED IN.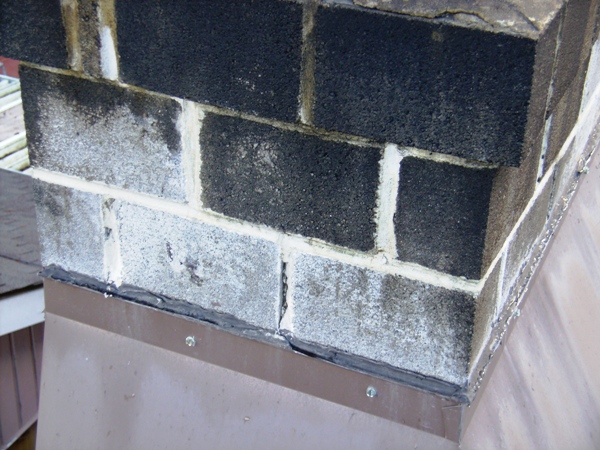 THE MORTAR JOINTS ON THE CHIMNEY NEEDED REPOINTING, AND THE GUM LIP FLASHING NEEDED REPLACEMENT.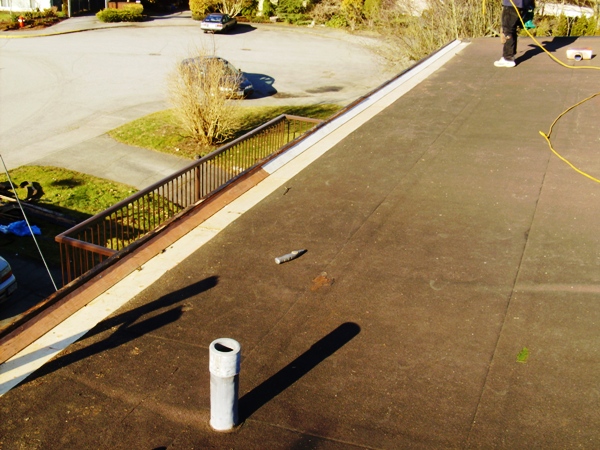 WE CUT OUT THE TORCH-ON MEMBRANE AT THE EAVES, REPLACED THE THE DETERIORATED PLYWOOD, AND INSTALLED NEW 1X4 BEVELLED CANT STRIPS.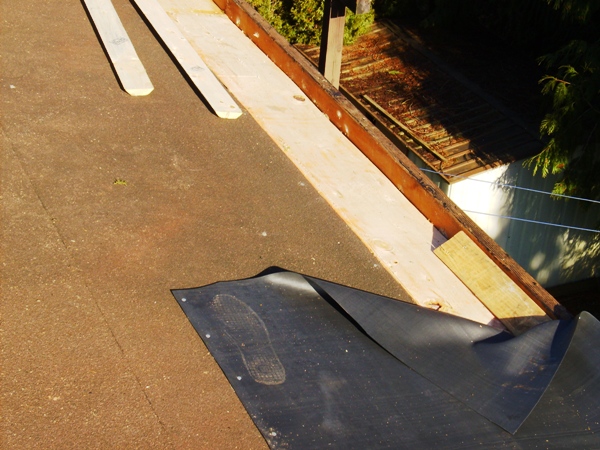 WE THEN INSTALLED A CONTINUOUS ROLL OF 3 FOOT EPDM GUTTER LINER AT THE EAVES. [ NO JOINTS ]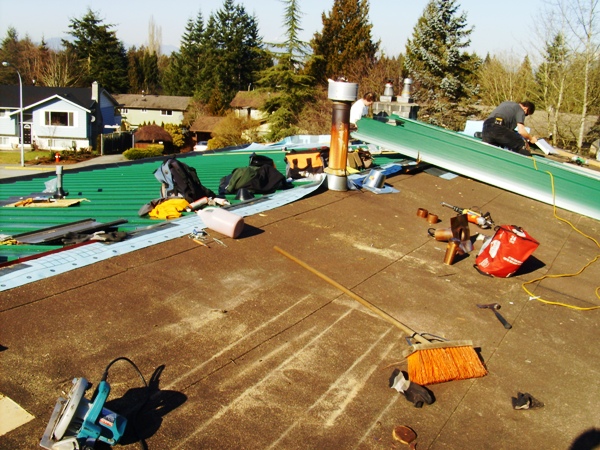 WE APPLIED DECKARMOUR PREMIUM UNDERLAY OVER THE REMAINDER OF THE ROOFDECK.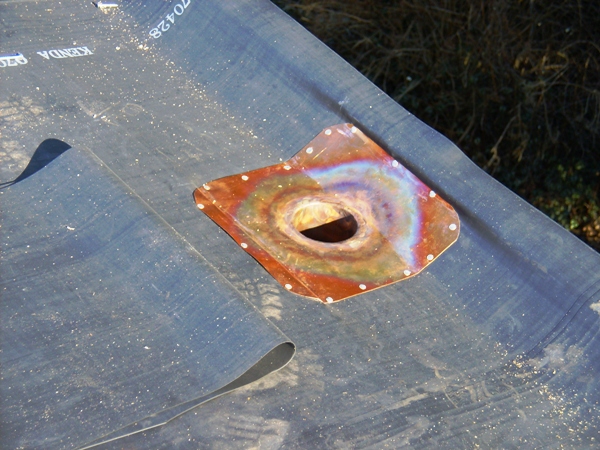 WE UPGRADED FROM 2 INCH DRAINS TO 4 INCH COMMERCIAL SIZED COPPER DRAINS ; HOT WELD. NOTICE THAT THE DRAINS ARE SET RIGHT AT THE BASE OF THE GUTTER FOR PROPER DRAINAGE.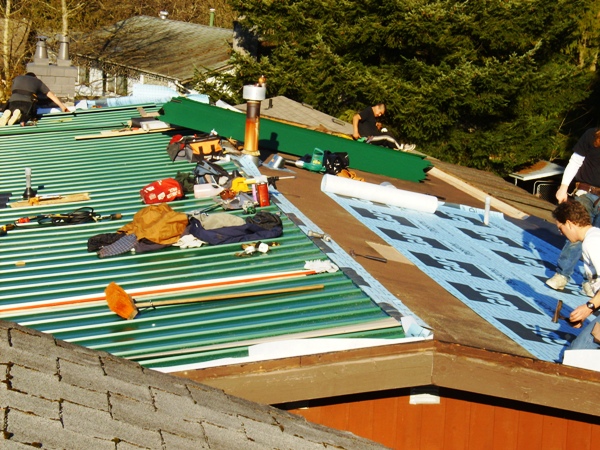 A VIEW OF OUR JOB, FROM THE NEIGHBOUR'S ROOF.




WE REPAIRED THE CHIMNEY MORTAR, PAINTED THE ENTIRE CHIMNEY TO WATER PROOF IT , AND THEN PUT ON A NEW COLLAR FLASHING.




WE INSTALLED OUR CONTINUOUS RIDGE VENT SYSTEM, PAINTED THE B-VENT AND ALL FLASHINGS FOR A NICE FINISHED PRESENTATION.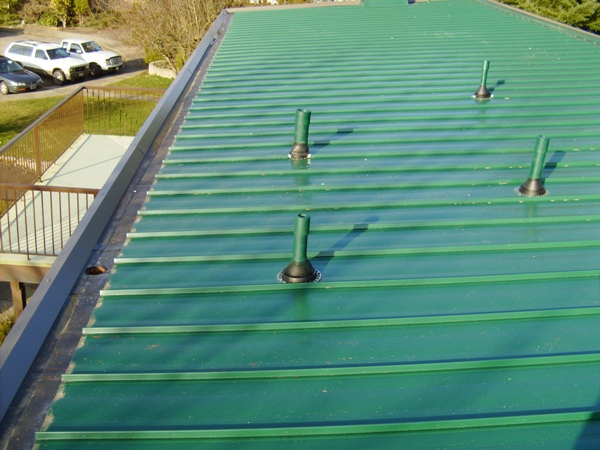 WE ADDED A CENTER DRAIN TO THE FRONT AND BACK, SO EACH SIDE HAS THREE DRAINS. AFTER A RAINFALL THERE IS BARELY A TRACE OF WATER IN THE GUTTERS. NOW THAT'S GOOD DRAINAGE.




SHE ORIGINALLY HAD THOSE CRAPPY 2 INCH ROUND DOWNSPOUTS THAT WERE COMPLETELY PLUGGED UP. WE INSTALLED 3X4 DOWNSPOUTS WITH DRAINGUARD CLEANOUT BOXES FOR A TRULY LOWER MAINTENANCE DRAINAGE SYSTEM.