back project gallery

[74]METAL SHINGLES IN SURREY B.C.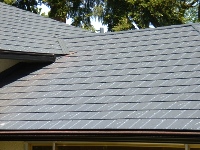 THIS ROOF WAS HIGHLY PRONE TO LEAKAGE, AS TONS OF NEEDLES AND MOSS WOULD SLOW THE WATER DOWN AND FORCE IT SIDEWAYS ON THE SHINGLES.




THERE'S NOTHING ATTRACTIVE ABOUT A MOSS COVERED ROOF. YEARLY CLEANING AND MOSS CONTROL WAS REQUIRED.




THIS COVERED GUTTER SYSTEM HAD TO BE CLEANED MANY TIMES A YEAR.




WE STRIPPED OF THE DUROID SHINGLES IN ORDER TO EXAMINE THE EXISTING ROOF DECK AND DO ANY REPAIRS IF REQUIRED.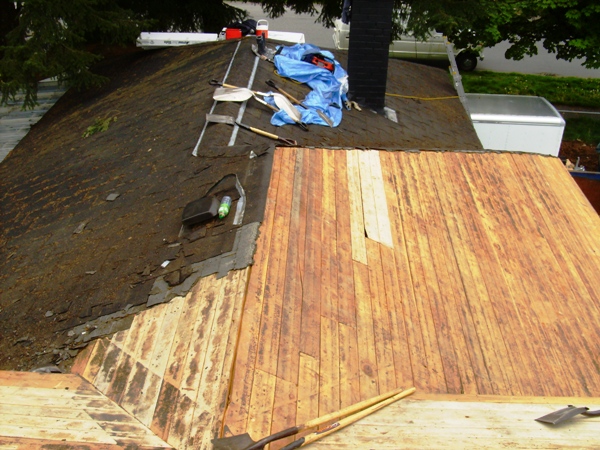 THE ROOFDECK WAS SHIPLAP. WE REPAIRED OVER 150 LINEAL FEET OF DECKING.




FOR A SUPERIOR WATERTIGHT APPLICATION, WE INSTALLED GAF PREMIUM DECKARMOUR UNDERLAY.




THE INTERLOCKING PANELS ARE FASTENED AT THE TOP WITH SPECIAL METAL CLIPS AND BARBED GALVANIZED NAILS.




ROOF JACKS AND AND PLANKS WERE USED FOR WORKER SAFETY.




THESE PANELS ARE EXTREMELY RESISTANT TO DAMAGE FROM FOOT TRAFFIC.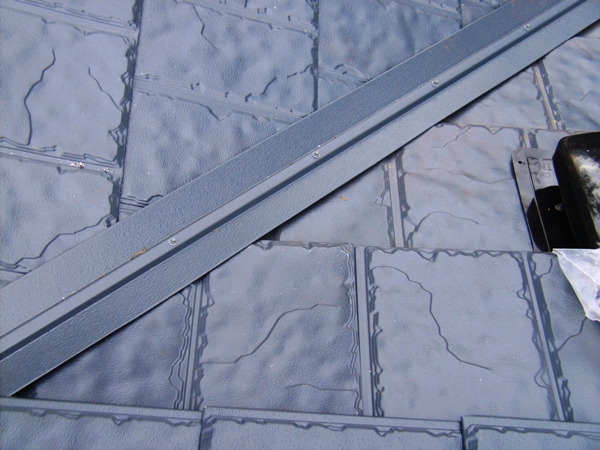 CLOSEUP OF THE VALLEY COVER.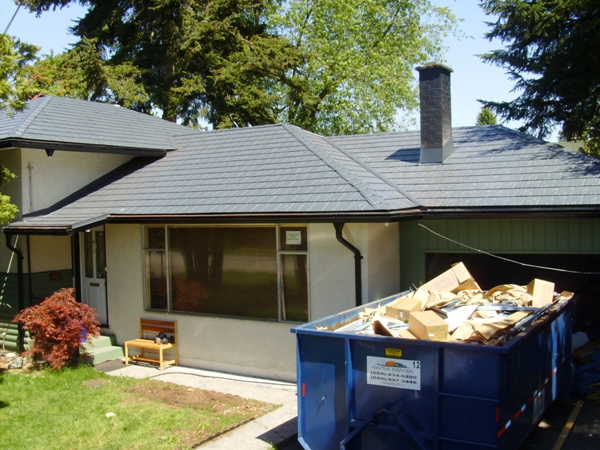 ANOTHER LONG TERM METAL ROOF PROJECT SUCCESSFULLY COMPLETED. OUR CUSTOMERS WERE VERY SATISFIED, AS THEY RECOMMENDED US TO TWO MORE CLIENTS, WHO CHOSE EXACTLY THE SAME APPLICATION.