back project gallery

[36] METAL ROOF IN DELTA B.C.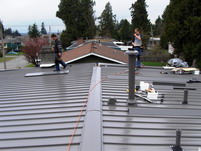 TRISTAR ROOFING INSTALLERS ARE METAL ROOFING PROS.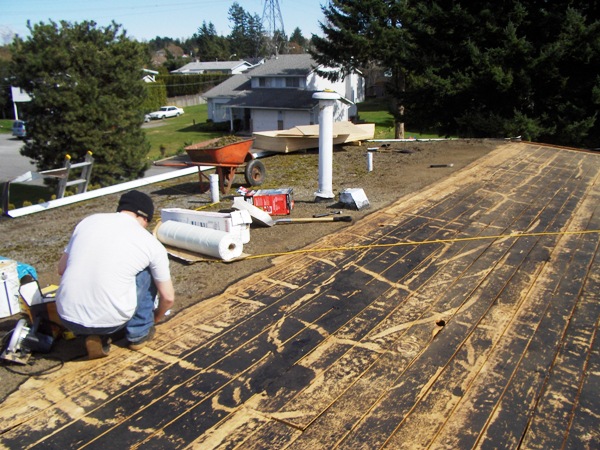 BEFORE INSTALLING OUR METAL ROOF , WE HAD TO RE SHEET OVER THE SHIPLAP WITH PLYWOOD. ONCE THE ROOF WAS REMOVED, WE DISCOVERED THAT THE GUTTER SECTION WAS TAPERED.




NOW WE'RE IN TROUBLE WITH THE PLYWOOD AND GUTTER LINER IN PLACE. WE CAN'T INSTALL OUR METAL PANELS 36 INCHES BACK FROM THE FASCIA BOARD. IT WAS TIME TO PUT OUR THINKING CAP ON, AND IMPROVISE.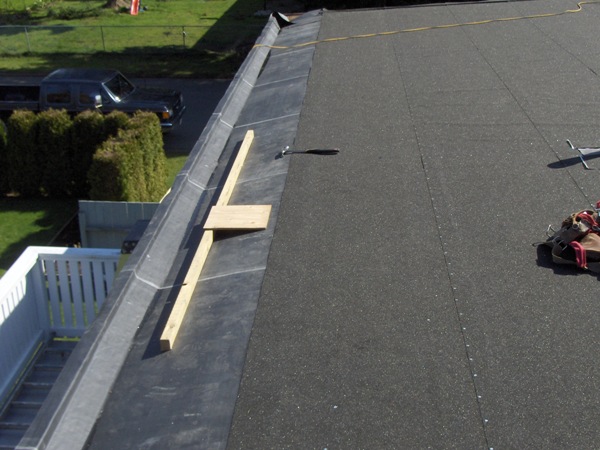 WE CUT A 2X4 ON AN ANGLE AND INSTALLED IT 16 INCHES FROM THE OUTSIDE FASCIA BOARD.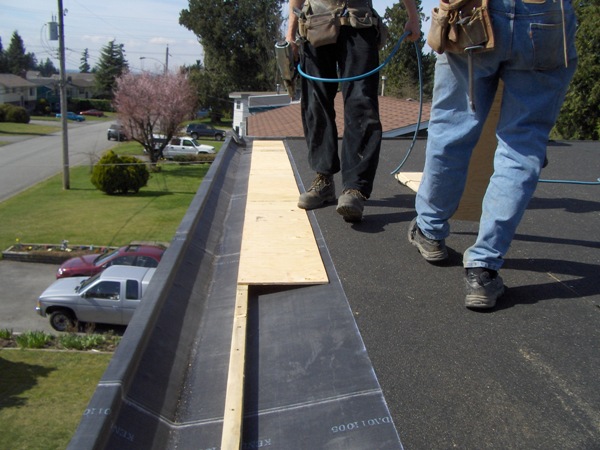 WE APPLIED 1/2" PLYWOOD SHEETING WHICH TAPERED INTO THE EXISTING ROOFDECK.




WE INSTALLED A SECOND LAYER OF EPDM GUTTER MEMBRANE.




WE ENDED UP WITH A DEEP AND WIDE GUTTER, WITH A MORE AESTHETIC APPEARANCE.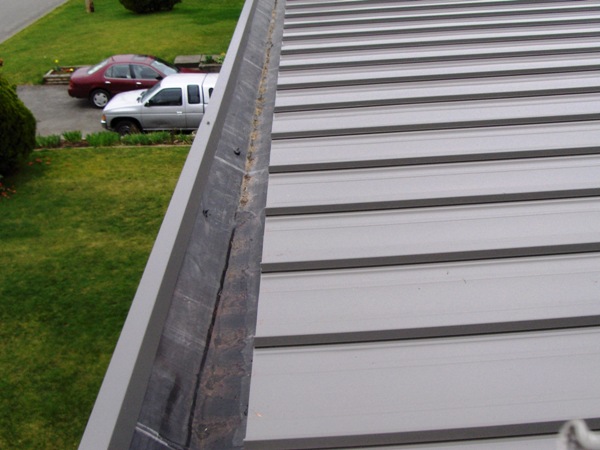 OUR METAL ROOF LOOKS GREAT WITH THE BUILT-IN, EPDM RUBBER GUTTER SYSTEM.




THIS IS A CLOSE UP OF TRISTAR'S CONTINUOUS RIDGE VENT SYSTEM, WITH FOAM CLOSURE STRIPS.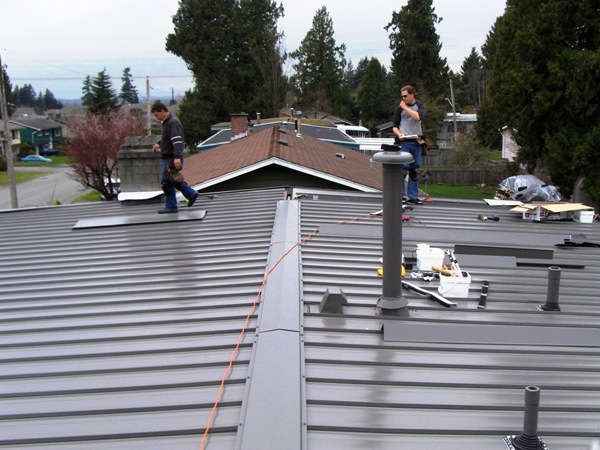 OUR METAL ROOF IS NEARING COMPLETION. HERE WE ARE INSTALLING TRISTAR ROOFING'S RAISED PROFILE RIDGE FLASHINGS.




THIS METAL ROOF SHOULD HAVE A SERVICEABLE ROOF LIFE OF 50 YEARS OR MORE.