back project gallery

[19] METAL ROOF IN LANGLEY B.C.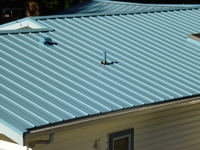 THIS MIDDLE AGED COUPLE REALLY WANTED A ROOF THAT WAS LOW MAINTENANCE ,AND THAT THEY WOULD NEVER HAVE TO RE-ROOF AGAIN.




WE TOOK A CLOSE LOOK AT THE ASPHALT SHINGLES, AND THEY WERE TOTALLY WORN OUT. THE GUTTERS WERE FULL OF SHINGLE GRIT.




THE ROOF APPEARED TO BE WATERTIGHT, BUT WE WEREN'T SO SURE. STRIPPING THE OLD ROOF WOULD REVEAL THE FACTS.




THE SHINGLES WERE COVERED IN NEEDLES WHICH WOULD STICK TO THE ROOF. THIS DEBRIS HAD TO BE CLEARED REGULARLY, OR RAINWATER COULD BE FORCED SIDEWAYS ON THE SHINGLES CAUSING LEAKAGE.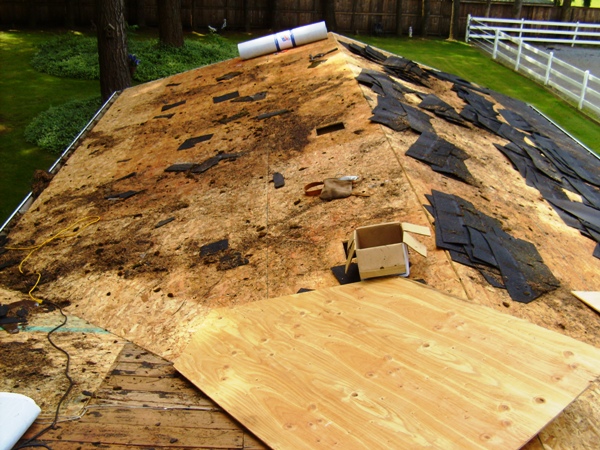 AS WE HAD THOUGHT; WATER HAD BEEN GETTING UNDER THE SHINGLES AND GETTING THE ROOFDECK WET. JUST BECAUSE THE INTERIOR HADN'T SHOWN ANY SIGNS OF WATER DAMAGE, DIDN'T MEAN THE ROOF WAS WATERTIGHT.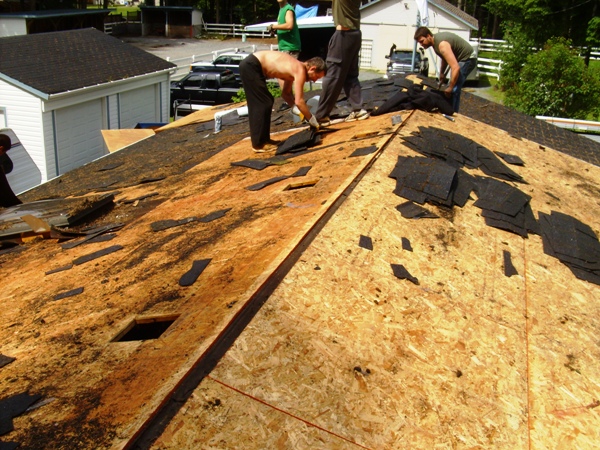 THE MAIN ROOF OF THE HOUSE WAS SHEETED IN WITH 5/8" OSB. THAT STUFF WILL GO TO A PILE OF MUSH, IF IT STAYS WET FOR ANY LENGHT OF TIME.




THE GARAGE ROOF WAS DECKED IN WITH SHIPLAP. WE REPLACED ALL THE BAD BOARDS.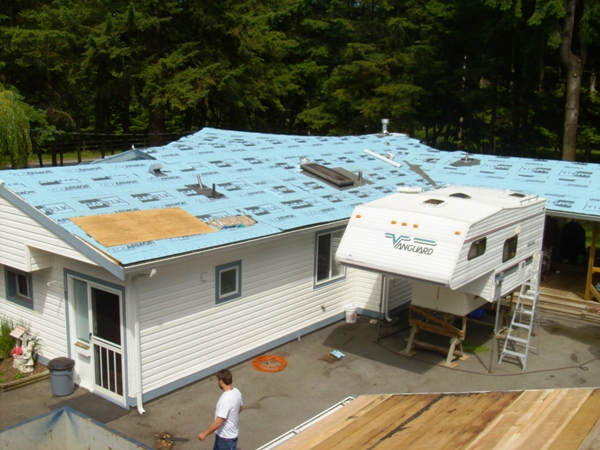 AS USUAL WE USED DECKARMOUR PREMIUM UNDERLAY, FOR A SUPERIOR WATERTIGHT APPLICATION.




WE ROLLFORMED OUR SNAPLOCK PANELS ON SITE. THE COLOR IS [SLATE BLUE].




THIS ROOF IS COMPLETELY WATERTIGHT, AND SHOULD PROVIDE LOW MAINTENANCE COVERAGE FOR 50 YEARS OR MORE. THE OWNERS CAN SPEND THEIR RETIREMENT FUNDS ON TRAVEL, AND NOT ROOF REPAIRS.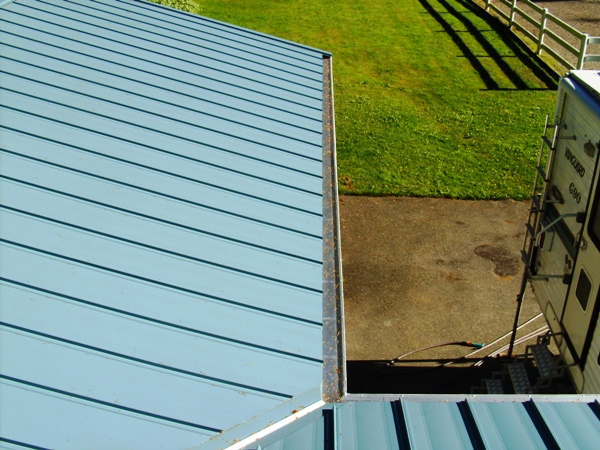 WE INSTALLED A CUSTOM GUTTER GUARD ON THEIR NEW GUTTERS, TO PREVENT ICE AND SNOW DAMAGE.