back project gallery

[72] METAL SHINGLES IN LANGLEY B.C.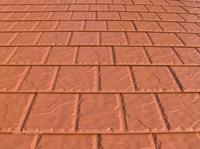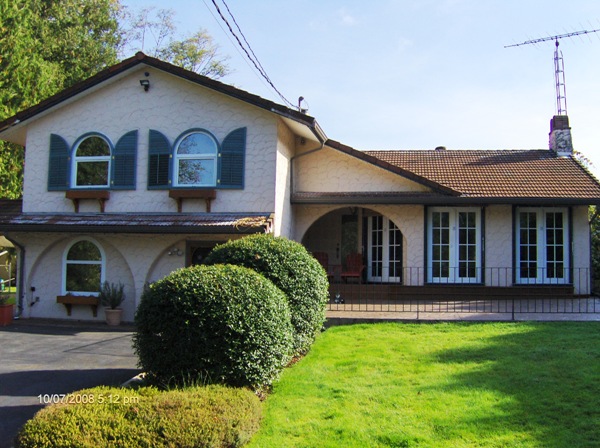 THESE CONCRETE TILES WERE ORIGINALLY COLOURED IN TERRA COTTA RED, BUT HAVE LONG LOST THEIR GLAZE COAT, AND BECOME FADED AND DISCOLOURED.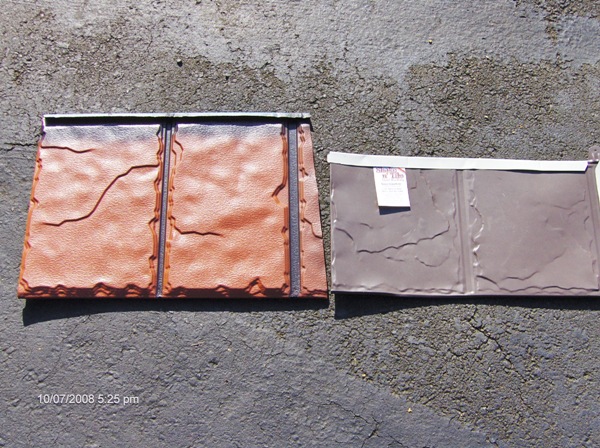 WE PUT OUR SLATE SAMPLE NEXT TO OUR COMPETITORS SLATE SAMPLE. THERE WAS NO DOUBT AS TO WHAT PRODUCT LINE OUR CUSTOMER WAS GOING TO PREFER.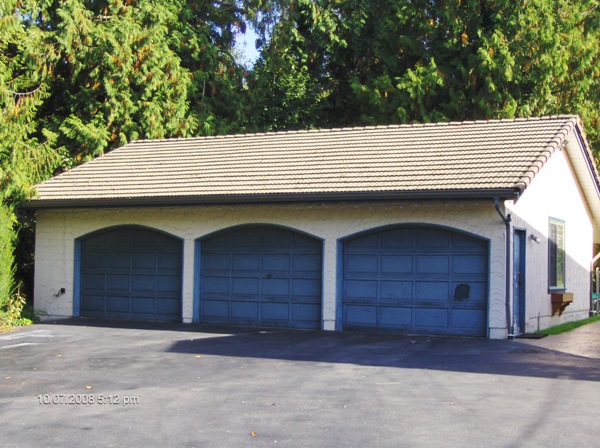 THE TILES ON THE GARAGE HAD LOST ALMOST ALL OF IT'S COLOUR, BEING BLEACHED OUT BY THE SUN.




WE WERE SURPRISED TO SEE ALOT OF MOSS ON THE SUNNY SOUTHSIDE OF THE HOUSE.




HERE'S A SHOCKER! THERE WERE ABSOLUTELY NO FASTENERS HOLDING DOWN ANY OF THE TILES ON THIS ROOF. THIS EXPLAINS WHY SOME OF THEM HAD SHIFTED OUT OF PLACE.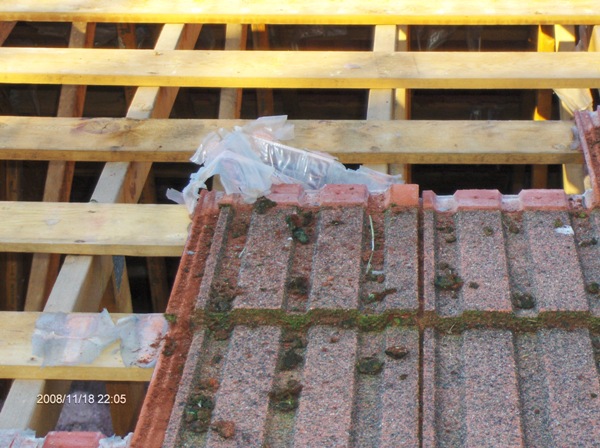 THE POLY UNDERLAY HAD COMPLETELY DISINTEGRATED OVER THE YEARS. WITHOUT A PROPER VAPOUR BARRIER THIS ROOF WAS EXTREMELY VULNERABLE TO LEAKAGE.




WE APPLIED PLYWOOD OVER THE STRAPPING. WE THEN APPLIED DECKARMOUR PREMIUM UNDERLAY TO PREVENT LEAKAGE DURING OUR RAINY FALL WEATHER. LOOK AT THAT WONDERFUL TERRA COTTA COLOUR BEING RESTORED.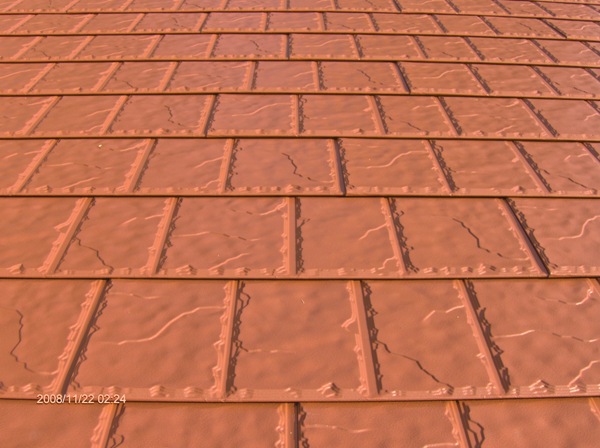 THE METAL SLATE COLOUR IN [TERRA COTTA] IS A VERY CLOSE MATCH TO THE ORIGINAL TILE COLOUR.




THE GARAGE IS NOW COMPLETED. BECAUSE THE GARAGE WAS SURROUNDED WITH TREES AND THE EXISTING GUTTER GUARDS WERE PLUGGED UP, WE REMOVED THE EXISTING GUTTERS, AND REINSTALLED THEM WITH OUR HOODED SYSTEM.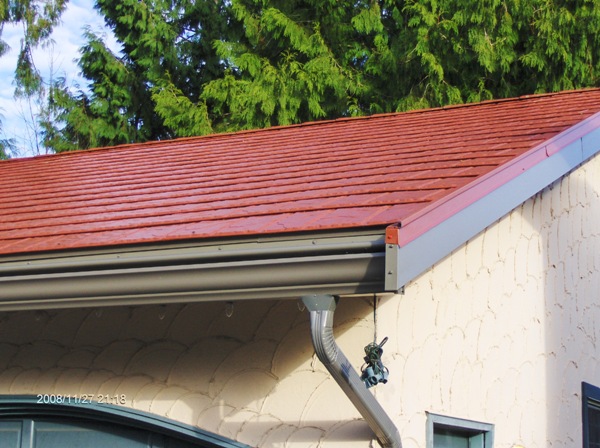 CLOSEUP OF THE HOODED GUTTERS . WE INSTALLED CUSTOM FLASHINGS TO COVER THE GABLE BOARDS.




REAR OF HOME, NOW COMPLETED.




RIGHT ANGLE PHOTO OF HOME, NOW COMPLETED.




ANOTHER SATISFIED CUSTOMER WITH A LIFETIME METAL ROOF. THEY ONLY THING THAT THEY INTEND ON DOING , IS PAINTING THE HOUSE NEXT SEASON.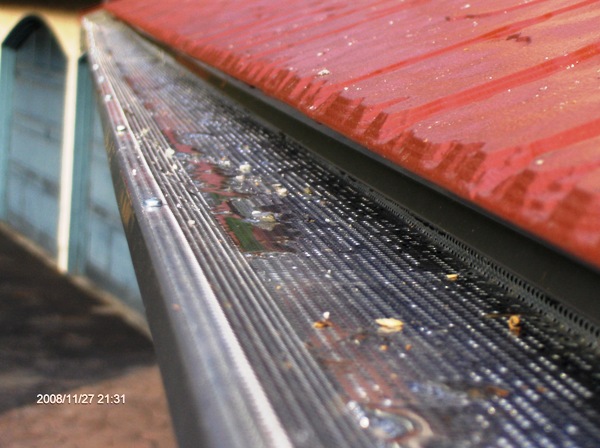 ONE LAST FINISHING TOUCH, WAS TO REMOVE AND REINSTALL THE EXISTING GUTTERS, UNDER OUR EAVE, DRIP EDGE FLASHING. IN ADDITION, WE MANUFACTURED AND INSTALLED A CUSTOM GUTTER GUARD TO DEFLECT ICE AND SNOW