back project gallery

99 P- FAULTS ROOFING BOO-BOOS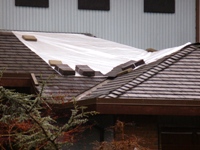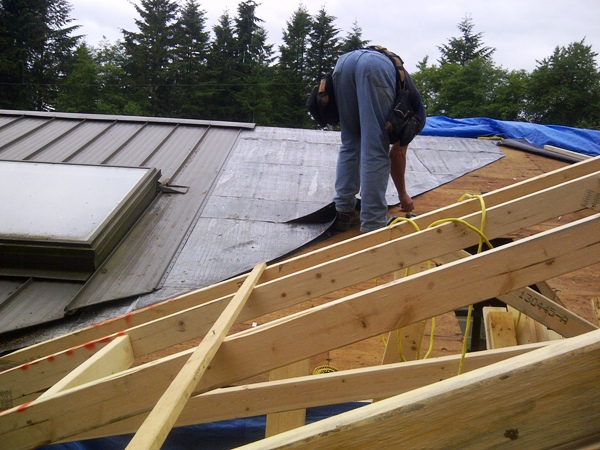 "CANADIAN HOME IMPROVEMENTS" BUILT AN ADDITION AT 3824-197 ST LANGLEY. SOME OF THE EXISTING METAL ROOFING FROM PEN ROOFING HAD TO BE REMOVED,FOR US TO TIE INTO THE NEW SECTION.




THE RIDGE HAD BEEN CUT OUT FOR VENTILATION, BUT THERE WAS NO FOAM CLOSURE TO PREVENT RAIN AND PINE NEEDLES FROM BLOWING IN.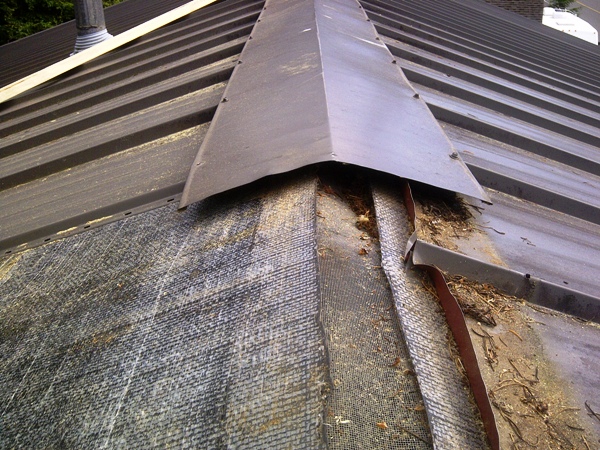 THE HOMEOWNERS WERE PROMISED A PREMIUM RIDGE VENT SYSTEM. ALL THEY GOT WAS SOME CHEAP SCREEN CLOTH OVER THE OPENING. TRISTAR WAS HIRED TO REDO THE WORK AND INSTALL A PROPER VENTED FOAM CLOSURE SYSTEM




THIS IS A CLOSEUP OF TRISTAR'S CONTINUOUS RIDGE VENT SYSTEM WITH AN L-FLASHING, A PROPER FOAM CLOSURE STRIP, AND RAISED RIDGE CAP.IT PROVIDES THE PROPER AIR FLOW, AND KEEPS RAIN AND DEBRIS OUT.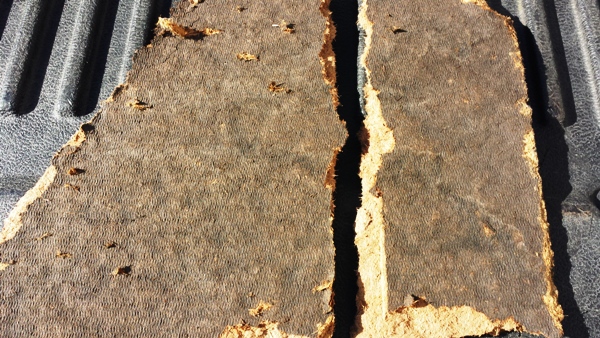 THE PEN GUYS LIKE TO USE DONNA CONNA FIBERBOARD INSTEAD OF SOLID PLYWOOD. IT IS MADE OUT OF RECYCLED CARDBOARD AND NEWSPAPER, AND HAS NO STRUCTURAL STRENGHT WHATSOEVER.




DONNA CONNA IS NOT A REASONABLE SUBSTITUTE FOR SOLID PLYWOOD.IT BREAKS UP EASILY INTO BITS, AND WILL GO TO A PILE OF MUSH IF IT EVER GETS WET. IT'S CHEAP: BUT ITS LOUSY WHEN COMPARED TO SOLID PLYWOOD.




THIS IS A CLOSEUP OF A PEN METAL ROOF.




THE OLD CHIMNEY COLLAR WAS REUSED.VERY PROFESSIONAL????




THIS METAL ROOF VENT WAS REUSED- NOT REPLACED.




EVERYONE OF THE SKYLIGHTS ON THIS ROOF LEAKED.THE ADVERTISING SAYS "ALMOST ZERO CALLBACKS" , WHICH IS PURE SALES CRAP.




ALL OF THE SKYLIGHTS WERE PATCHED WITH BLACK TAR.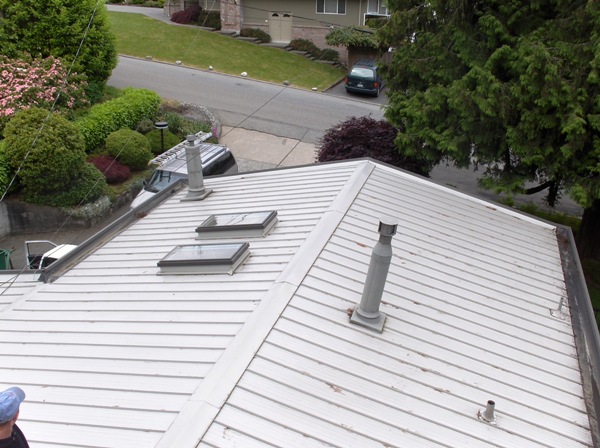 CASE [1] THE LOWER ROOF WAS DONE BY OUR COMPETITOR, BUT THE CUSTOMERS WERE NOT HAPPY WITH THE WORKMANSHIP. WHEN IT CAME TIME TO REPLACE THE UPPER ROOF, THEY CALLED TRISTAR ROOFING TO DO THE JOB.




THE FURNACE PIPES WERE ORIGINALLY IN AN UPRIGHT POSITION. AFTER THE ROOF WAS PUT ON, THE PIPES ENDED UP CROOKED. THEY REFUSED TO COME BACK.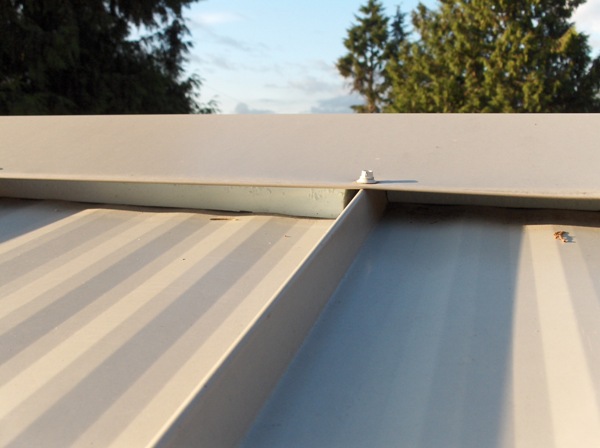 THE CUSTOMER WAS EXPECTING RIDGE VENTING IN THEIR VAULTED CEILING. THE COMPANY INSTALLED 1 INCH STRIPS OF FOAM UNDER THE METAL CAPPING, LEAVING THE ROOF WITHOUT ANY VENTILATION WHATSOEVER.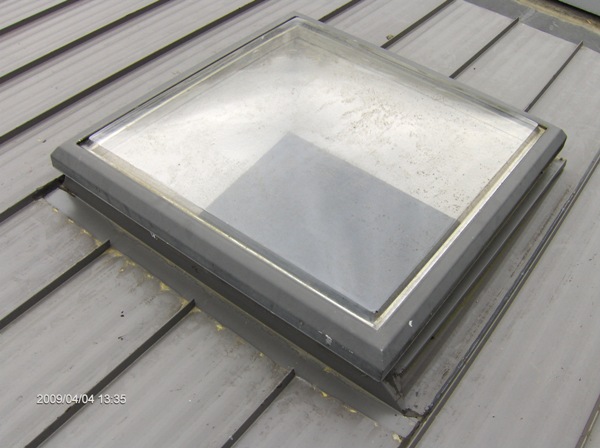 CASE[2]OUR COMPETITOR NEVER RESPONDED TO A LEAK AROUND THE SKYLIGHT.AFTER THAT THEY CALLED SHELL BUSEY'S REFERRAL SERVICE, AND TRISTAR ROOFING WAS DISPATCHED TO TAKE CARE OF THE MATTER.




NO WONDER THERE WAS A LEAK. IT WAS NEVER SEALED PROPERLY. THE WORST OF IT WAS THAT IT WASN'T SECURED ON THE INSIDE. IT COULD HAVE EASILY BLOWN OFF, OR ANY INTRUDER COULD HAVE ENTERED THE BUILDING.




OOPS, SOMEONE MISSED A FEW SCREWS ON THE RIDGE CAPS.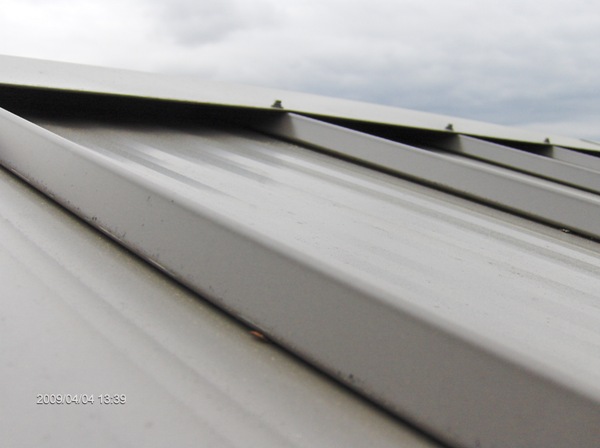 OOPS AGAIN, SOMEONE FORGOT TO INSTALL A CLOSURE STRIP, WHICH KEEPS THE WATER OUT , PLUS BEES, WASPS, BUGS, ETC.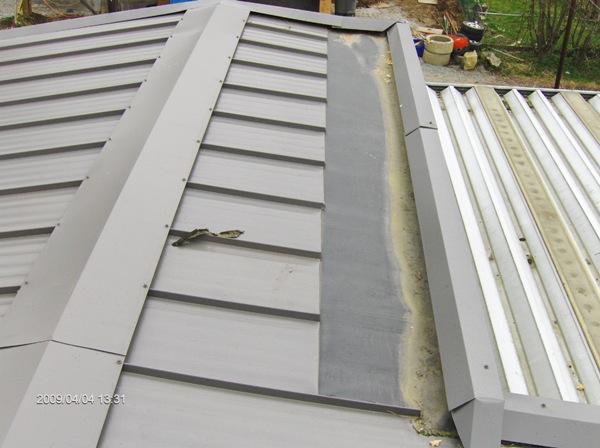 THIS WAS AN EXPENSIVE ROOF. LOOK HOW MUCH RUBBER IS IN THE GUTTER. THE PANELS COULD EASILY HAVE BEEN MADE 8 INCHES LONGER. I GUESS WHEN THE PEN GUYS ARE ON A TIGHT BUDGET,THEY GOTTA CUT COSTS SOMEWHE




I THINK THIS PIPE IS MISSING A LEAD FLASHING.THAT'S A SAVING OF $25.00. IN FACT,THEY'RE MISSING ALL THE PLUMBING PIPES. I GUESS SAVING MONEY IS THE SAME THING AS MAKING MONEY.




THAT'S A HELL OF A WAY TO PUT IN A VENT. I YOU KNEW NOTHING ABOUT ROOFING, YOU COULD TELL SOMETHING DOESN'T LOOK QUITE RIGHT. WE ALWAYS INSTALL GOOSENECK VENTS, WITH A BAKED PAINT FINISH.




THIS B-VENT ISN'T SEALED PROPERLY AT THE STORM COLLAR.HERE'S A LEAK WAITING TO HAPPEN ANYTIME SOON.




NICE JOB ON THE BACK PAN, AND LOOK HOW NICELY THE CHIMNEY COLLAR LOOKS WITH THAT CHEAP TAR CAULKING THAT'S USED ON ASPHALT PRODUCTS. ALL THE SHEET METAL GUYS I KNOW, USE CONSTRUCTION GRADE SEALANTS.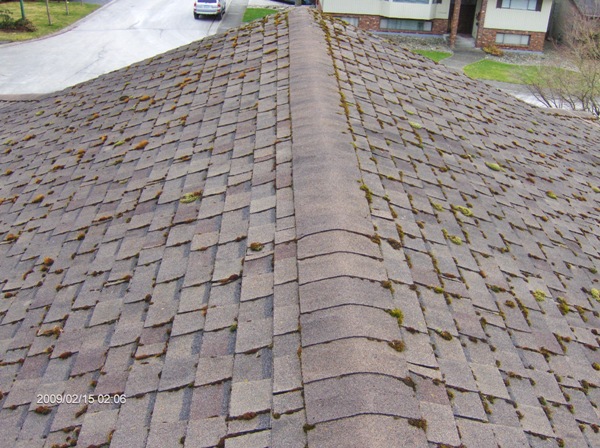 CASE[3]THIS IS ONE OF THEIR SUPERIOR LINES OF FIBREGLASS LAMINATED SHINGLES THAT NEVER MADE 15 YEARS. THE OWNER WAS TOLD THE WARRANTY WASN'T TRANSFERABLE.




THE ROOF HAD DEVELOPED SOME LEAKS OVER THE YEARS.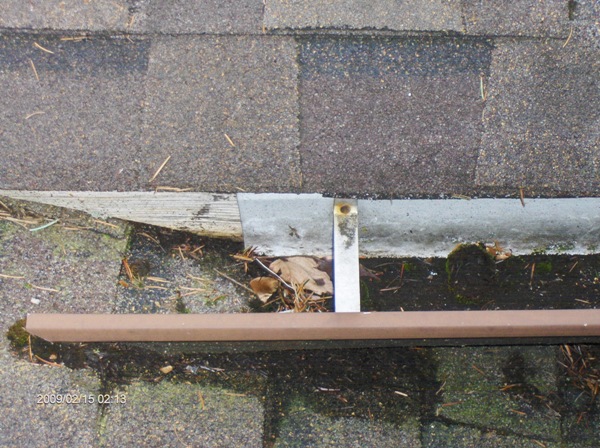 THE OWNER IS CONVINCED THAT THE GUTTER SUBCONTRACTOR CAUSED LEAKS BY DRAINING THE GUTTERS INTO THE ROOFLINE.




THE SHINGLES MAY BE SUPER THICK, BUT NOTICE HOW SEVERELY THEY HAVE SHRUNK. UNFORTUNATELY THIS IS SOMETHING THAT OCCURS ALL TOO OFTEN WITH ALL BRANDS OF FIBREGLASS/ASPHALT SHINGLES.




THIS ROOF IS READY TO BE REPLACED.




NICE DETAIL WORK ON THE CHIMNEY FLASHINGS. YOU'D THINK THE FLASHINGS COULD HAVE BEEN TIGHTENED UP AND FOLDED OVER PROPERLY, AND THEN PAINTED FOR A MORE PLEASING APPEARANCE.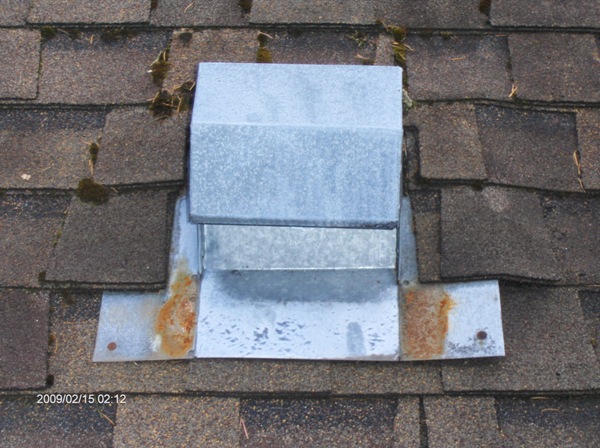 THIS VENT WAS REUSED, AND NOT INSTALLED PROPERLY. SO MUCH FOR PRIDE OF WORKMANSHIP.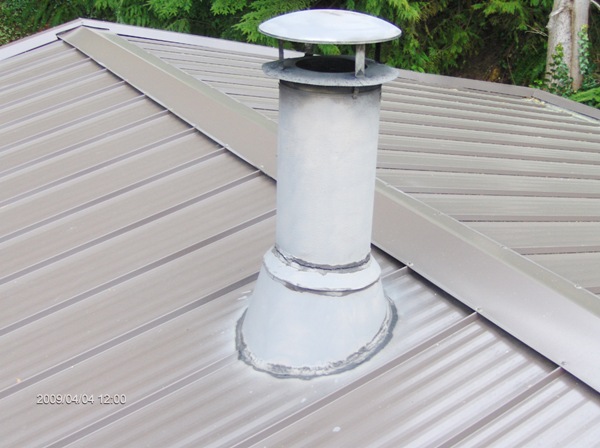 #4 SHELL BUSEY SENT TRISTAR TO SERVICE A PEN GUYS CUSTOMER. THERE WERE DEFICIENCIES AROUND THE B-VENT, AND MISSING VENTED FOAM CLOSURE, UNDER THE RIDGE CAPPING.




THIS GOOSENECK VENT WAS NOT INSTALLED PROPERLY.




THE B-VENT IS CAULKED WITH BLACKJACK. THE COLLAR IS MISSING AND THE PIPE LEAKS.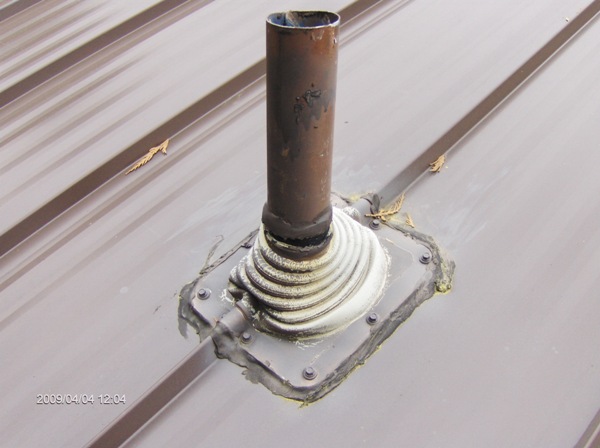 THE PLUMBING PIPE IS NOT SEALED PROPERLY. THE LEAKS CAUSE INTERIOR DAMAGE.




THE ROOF PANELS COULD HAVE BEEN DROPPED DOWN A FEW MORE INCHES.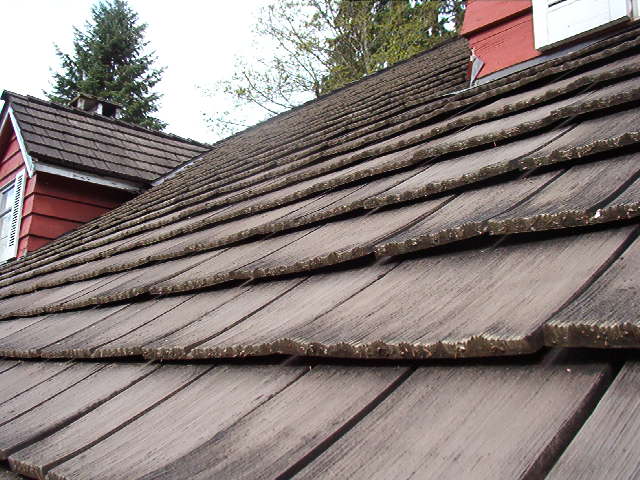 CASE[5]PEN ROOFING SOLD THIS OWENS CORNING COMPOSITE ROOFING. THE PRODUCT FAILED , BUT THE COMPANY WOULD NOT PROVIDE ANY COMPENSATION TO CUSTOMERS.




CUSTOMERS WERE HUNG OUT TO DRY. SO MUCH FOR A CONTIGENCY FUND.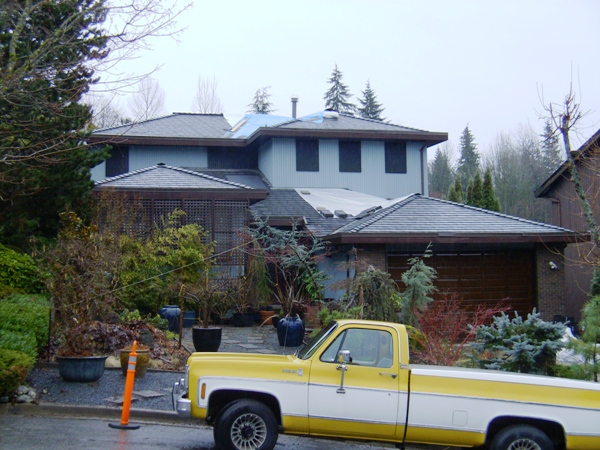 CASE[6]THESE HOMEOWNERS PAID OVER $30.000.00 FOR AN ENVIROSHAKE JOB. IT WAS INSTALLED BY IMPORTED LABOURERS,WITH NO ROOFING EXPERIENCE. IT TOOK MONTHS TO COMPLETE,AND THERE WERE LEAKS.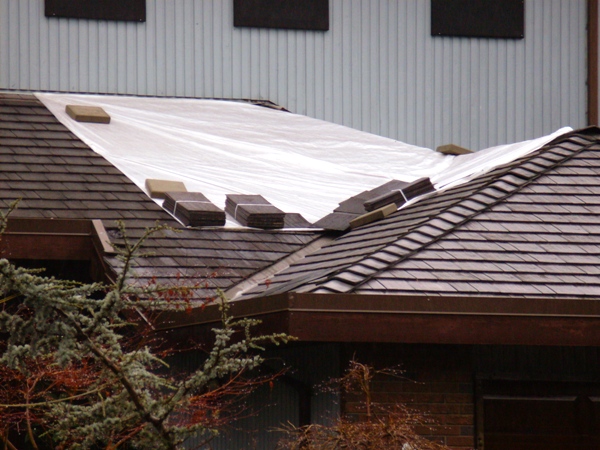 THE ROOF WAS TARPED OVER WINTER AND EVENTUALLY REPLACED. PEN ROOFING HAS HAD TO REPLACE NUMEROUS FAULTY ROOFS.--IN 34 YEARS, TRISTAR HAS NEVER HAD TO REPLACE ANY ROOF.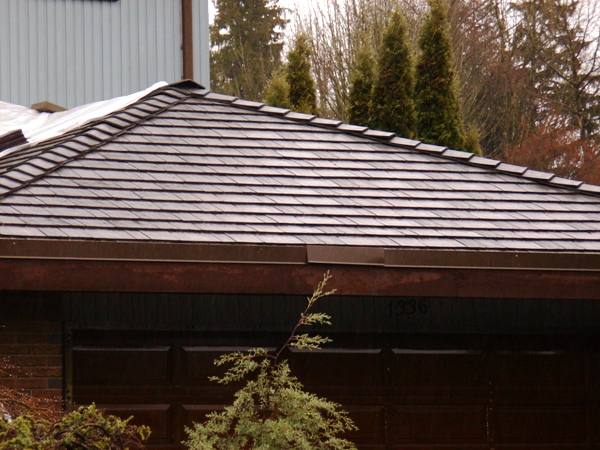 POOR WORKMANSHIP IS A RESULT OF POOR MANAGEMENT AND QUALITY CONTROL. WHO'S WATCHING WHATS GOING ON??? TRISTAR ROOFING IS A FAMILY BUSINESS. WE OVERSEE OUR CREWS TO ENSURE A QUALITY APPLICATION.