back project gallery

[66 ] METAL SLATE SHINGLES , CHILLIWACK B.C.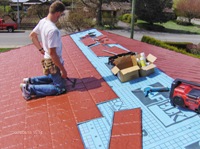 THEY CHOSE METAL BECAUSE OF IT'S PROVEN DURABILITY, AND SUPERIOR WARRANTY. THEY CHOSE TRISTAR, BECAUSE OF OUR LONGEVITY, AND SUCCESS RECORD OVER THE PAST 33 YEARS.




THE PREVIOUS OWNERS PUT ON THE CHEAPEST 3-TAB FIBREGLASS ASPHALT SHINGLES. THE ROOF LOOKED VERY ORDINARY: VERY PLAIN JANE, AND CHEAP TO BE FRANK.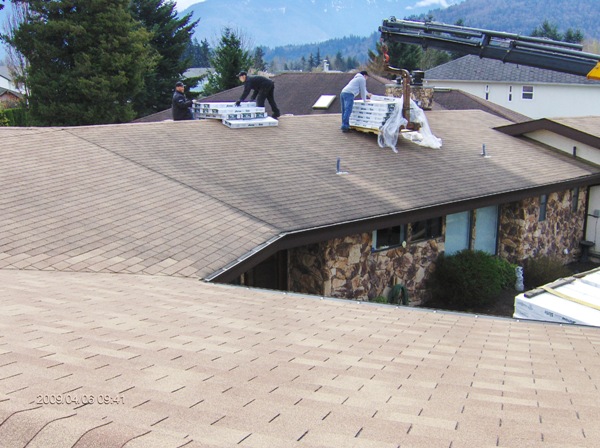 THE SHINGLES WEREN'T VERY OLD, BUT THEY WERE VERY DISCOLOURED FROM MILDEW STAINING. THE ROOF WAS HUGE AND LOW TO THE GROUND, AND THE GENERAL APPEARANCE WAS NOT ATTRACTIVE.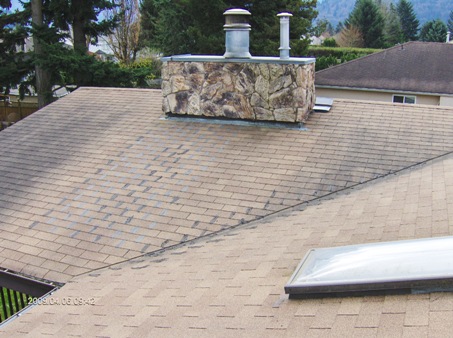 THE ASPHALT SHINGLES WERE LEAKING IN SEVERAL AREAS, AND THEY HAVE TO PAY FOR PATCH AND REPAIRS. THEY WANTED A ROOF SYSTEM THAT WOULD BE GUARANTEED TO BE WATERTIGHT UNDER SEVERE WIND CONDITIONS.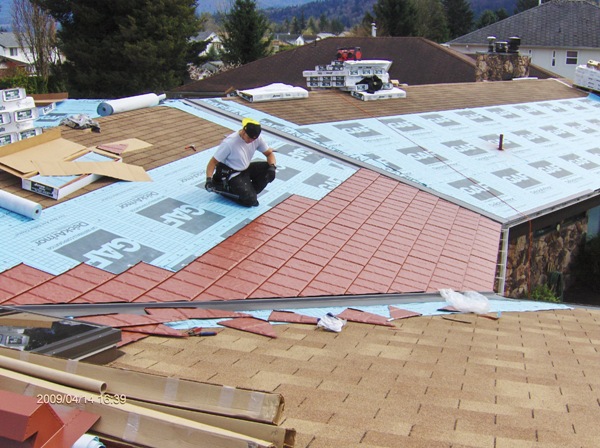 WE USUALLY REMOVE ROOFING MATERIALS THAT ARE BADLY BUCKED AND CURLED.HOWEVER, IN THIS CASE THE ROOFDECK WAS SOLID AND THE SHINGLES WERE LAYING FLAT.




WE APPLIED DECKARMOUR PREMIUM UNDERLAY TO THE COMPLETE ROOFDECK TO ENSURE A WATERTIGHT APPLICATION.




THE INTERLOCKING PANELS ARE FASTENED WITH CLIPS, AND NAILED WITH TREATED BARBED NAILS FOR SUPERIOR HOLDING POWER.




THERE WERE APPROXIMATELY 50 SQUARES OR ROOFING. WITH SHINGLES THIS JOB COULD HAVE BEEN DONE IN 2 TO 3 DAYS. THE METAL TOOK US 6 DAYS TO COMPLETE.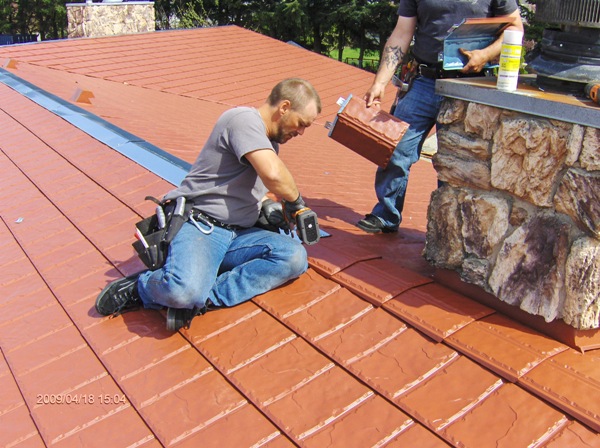 THE RIDGES ARE EXTREMELY WATERTIGHT, BECAUSE THEY ARE FLASHED TWICE. THE FIRST FLASHING COVERS THE PEAK, AND THEN THE MATCHING METAL RIDGE CAPS GO ON TOP.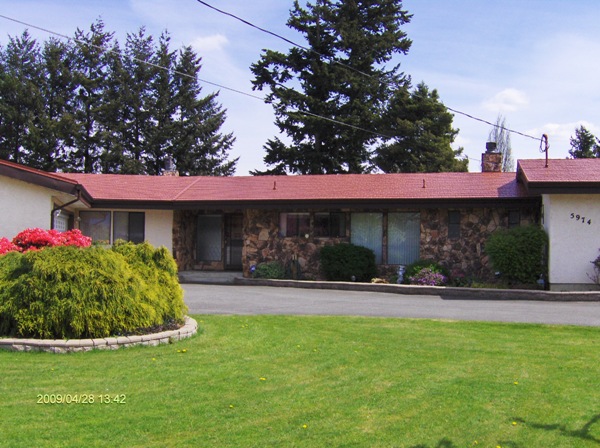 THIS ROOF LOOKS AWESOME NOW. THE OWNERS LOVE IT, AND WE LOVE IT TOO. IT MAKES A GREAT DRIVEBY, FOR ANY PROSPECTIVE CUSTOMER.