back project gallery

[69] METAL SLATE SHINGLES IN SURREY B.C.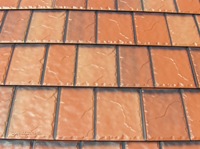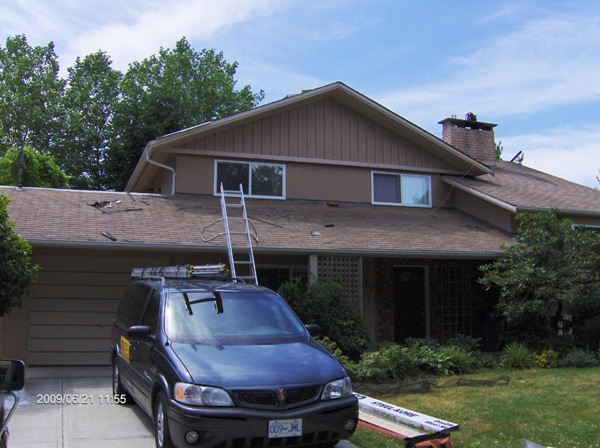 THESE STANDARD 3-TAB SHINGLES WERE BLOWING OFF, AND HAD TO BE PATCHED MANY TIMES. THE HOMEOWNERS WANTED A PERMANENT, WIND RESISTANT ROOF.




THESE FIBREGLASS SHINGLES HAD NEVER SEALED PROPERLY, ONE COULD EASILY LIFT UP THE SHINGLES ANYWHERE ON THE ROOF. NOTICE THEY WERE STAPLED DOWN, NOT NAILED.




SINCE THE SHINGLES WERE LAYING REASONABLY FLAT, WE SAW NO REASON TO REMOVE THEM. WE APPLIED PREMIUM DECKARMOUR BREATHABLE UNDERLAY OVER THE EXISTING ROOF.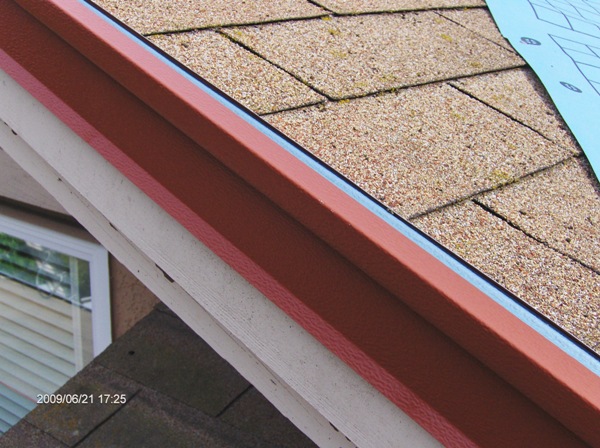 A CLOSE OF THE 2 PIECE FACTORY GABLE TRIMS.




A SHOT COMING UP THE BACK OF THE ROOF. THE GENERIC W-VALLEY GETS COVERED WITH A VALLEY FLASHING COVER. ALL FIXTURES ARE PAINTED TO MATCH THE TILES.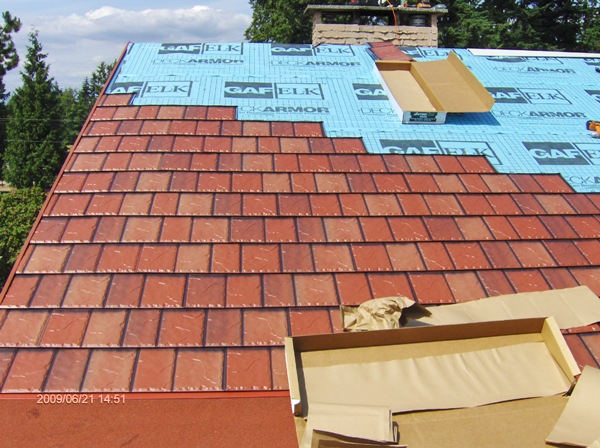 THINGS ARE TAKING SHAPE QUICKLY, AND EVERYONE LOVES THE BOLD COLOURS.




WHAT A DIIFERENCE THE ROOF HAS MADE. IT HAS GONE FROM DRAB TO BOLD AND MODERN LOOKING. WE PUT A METAL CAP ONTOP OF THE CHIMNEY, TO MATCH.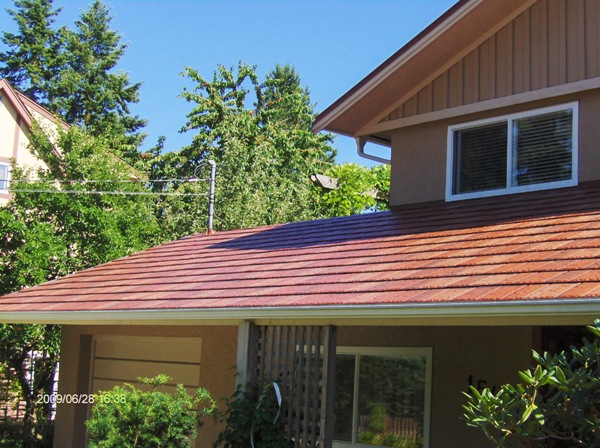 THERE HAVE BEEN LOTS OF COMPLIMENTS ON THIS PARTICULAR JOB.




IF YOU ARE CURIOUS TO SEE THIS JOB CLOSEUP, DRIVE BYE 15470-26 AVE [ ENTER OFF KING GEORGE HWY.]