back project gallery

[65] METAL SLATE SHINGLES , SURREY B.C.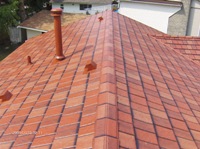 THE ROOF ON INSPECTION LOOKED IN FAIR SHAPE, AND IT COULD HAVE LASTED A FEW MORE YEARS. THE FEDERAL TAX REFUND WAS GOOD MOTIVATION TO GET THE JOB DONE THIS YEAR.




THE DUROID SHINGLES HAD NO UNDERFELT, AND THE GUTTERS WERE FULL OF GRANULES. SINCE THE SHINGLES WERE LAYING FLAT WE DECIDED TO INSTALL THE NEW METAL ROOF OVER THE EXISTING SHINGLES.




WE COVERED THE ROOF WITH DECKARMOUR PREMIUM UNDERLAY, BEFORE APPLYING THE METAL TILES.




THINGS ARE TAKING SHAPE AND LOOKING GOOD.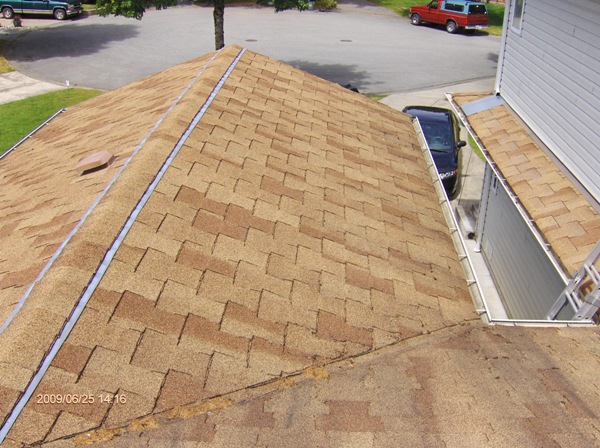 THE VALLEY SECTIONS SHOWED THE GREATEST WEAR.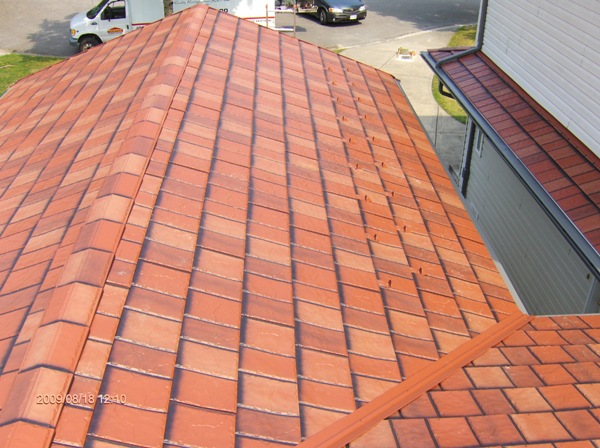 NICE TRANSFORMATION IN COLOUR.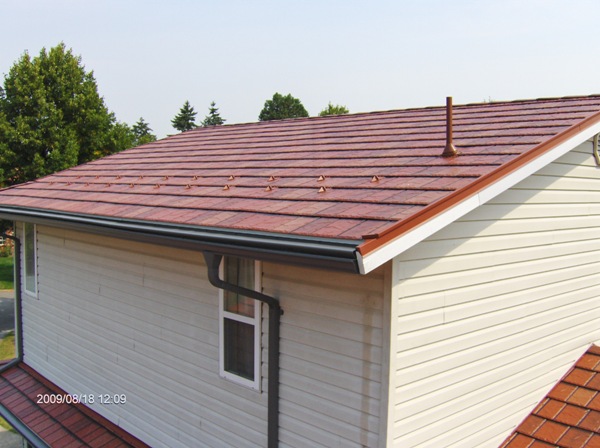 WE INSTALLED OUR HOODED GUTTER SYSTEM WHICH ARE WARRANTIED AGAINST ICE AND SNOW DAMAGE. WE REMEMBER THE HEAVY SNOWFALL IN 2008-'09. WE ALSO INSTALLED SOME SNOW GUARDS OVER THE ENTRYWAYS.




A CLOSEUP OF OUR GUTTERS AND DOWNSPOUTS.




THE OWNERS GAVE US A GREAT LETTER OF RECOMMENDATION, AS THEY WERE THRILLED WITH THE OUTSTANDING APPEARANCE OF THEIR NEW ROOF. DRIVE ONTO WELLS PLACE IN SURREY, AND TAKE A LOOK FOR YOURSELF.




THIS IS ONE OF THE PHOTOS THE CUSTOMER TOOK, TO SHOWOFF HIS NEW ROOF AND EMAIL TO FRIENDS,AND RELATIVES.