back project gallery

[61] METAL SHINGLES IN LANGLEY B.C.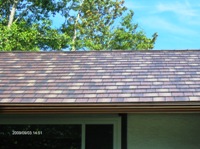 THE BIG DECISION WAS TO CHOOSE A COLOUR THAT MATCHED THE BRICK. WE CAME UP WITH THE ROYAL BROWN ENHANCED PANELS. IT WAS INTENDED TO ADD A SPLASH OF COLOUR AND DEFINITION, TO THIS VERY ORDINARY LOOKING HOME.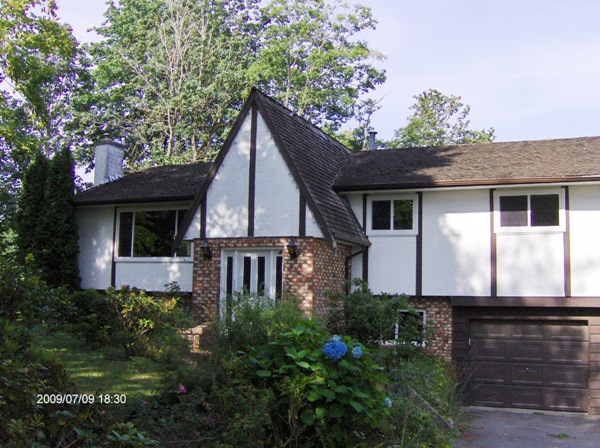 THE OWNER [A SCHOOL PRINCIPAL] DIDN'T WANT TO GO BACK TO WOOD, AND WAS CONSIDERING FIBREGLASS ASPHALT SHINGLES. WHEN SHE LEARNED OF THE BENEFITS OF LIFETIME METAL ROOFING, SHE PLACED THE ORDER.




THE DISPOSAL BIN WAS PLACED, AND WE STRIPPED THE CEDAR, AND APPLIED PLYWOOD SHEETING OVER THE STRAPPING.




AS USUAL, WE APPLIED DECKARMOUR PREMIUM UNDERLAY, INSTEAD OF TAR PAPER.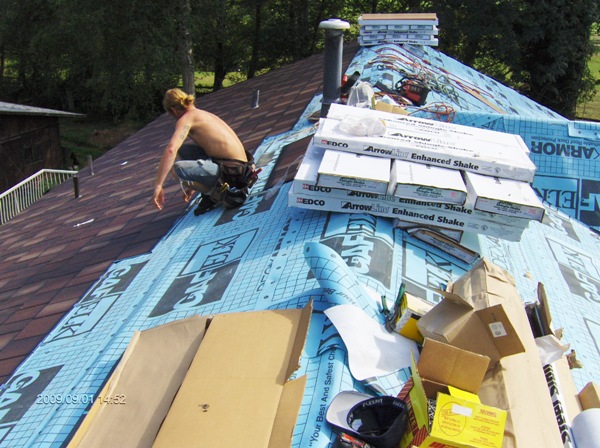 THE METAL SHINGLES WERE CRANED ONTO THE ROOF, SO WE WOULDN'T HAVE TO PACK THEM, UP THE LADDER.




NEAR THE END, WE INSTALLED THE VALLEY COVERS, AND COMMENCED TO REPLACE THE GUTTERS, WITH OUR LEAF & DEBRIS HOODED GUTTERS.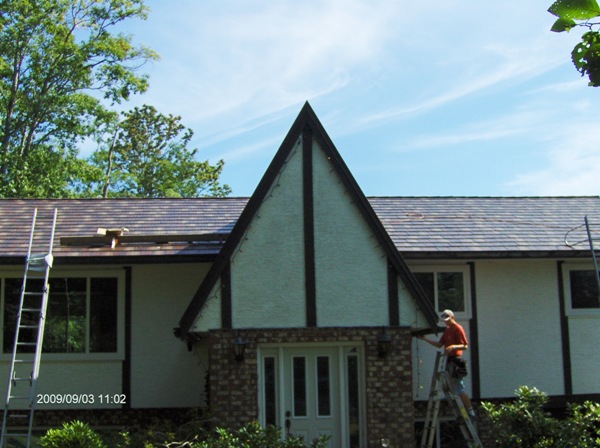 WE MODIFIED SOME FASCIA BOARDS, AND INSTALLED SOME METAL COVERS.




THE METAL SHINGLES MATCHED NICELY WITH THE BRICK WALL.




THE PROJECT IS COMPLETE NOW, AND LOOKING SWEET.




I LOVE THE FACT THAT THIS ROOF IS A VERY PRACTICAL FOR IT'S LOCATION IN THE TREES, AND IT'S A EASY DRIVEBY, FOR ANY POTENTIAL CLIENT.