back project gallery

[43]COOL METAL ROOF IN VANCOUVER B.C.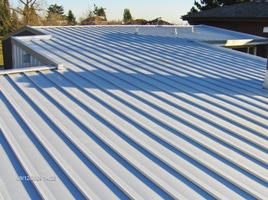 TRISTAR ROOFING WAS REFERRED TO INSTALL THIS METAL ROOF BY TWO FAMILY MEMBERS.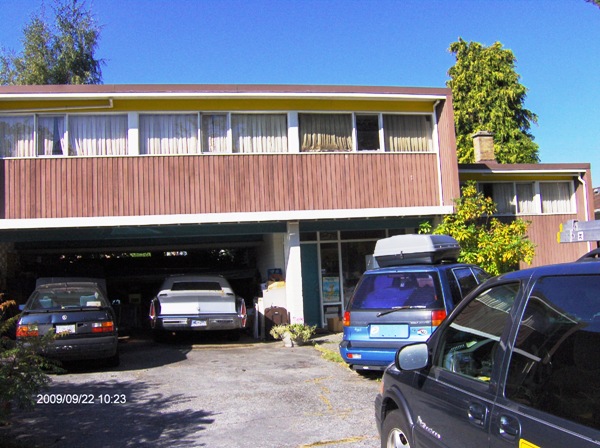 EVEN THOUGH THE OWNER OF THIS HOME WAS IN HIS '80S, HE CHOSE METAL ROOFING BECAUSE OF IT'S PROVEN DURABILITY.IT WAS A ROOF THAT WOULD SERVE THE NEXT GENERATION.




THERE WAS ALOT OF GRAVEL ON THIS ROOF, WHICH OBSCURED A MULTITUDE OF SINS. WE COVERED UP THE LEAK AREAS TEMPORARILY,WITH TARPS.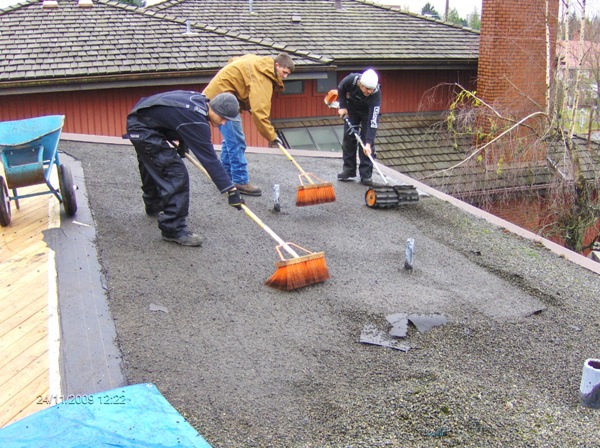 WE PREPPED THE ROOF FIRST BY SWEEPING AND REMOVING THE LOOSE SURFACE GRAVEL.




IT IS TYPICAL FOR OLDER HOMES TO HAVE SHIPLAP INSTALLED ON THE ROOFDECK. THE MODERN STANDARD IS TO RECOVER THE SHIPLAP WITH SOLID PLYWOOD SHEETING.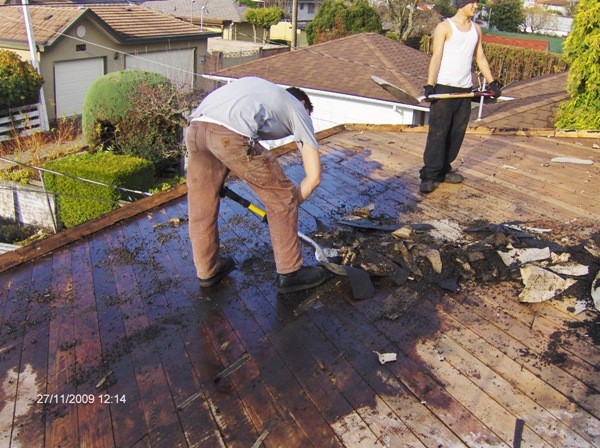 NOW THAT THE OLD MEMBRANE HAS BEEN REMOVED, IT'S OBVIOUS WHERE THE LEAKS OCCURRED. THE SHIPLAP DECK WILL DRY QUICKLY, WHEN EXPOSED TO THE AIR.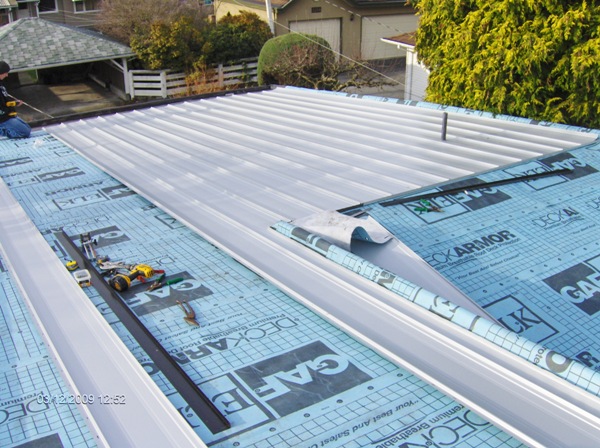 THE COLOR CHOSEN FOR THIS HOME WAS [METALIC SILVER], TO REFLECT THE HEAT IN THE SUMMERTIME.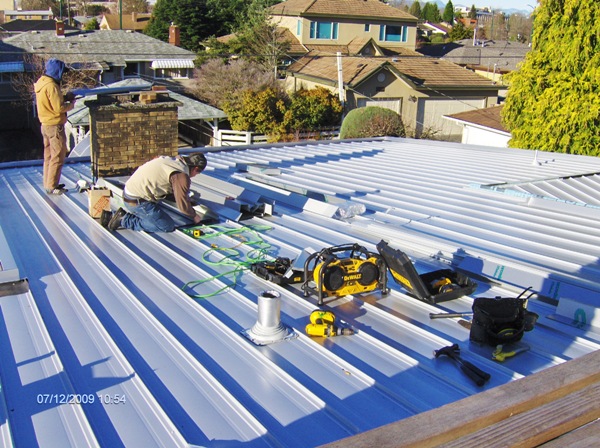 IT TOOK 4 DAYS TO INSTALL OUR TRISTAR SNAPLOCK ROOFING PANELS.




THE BASE OF THE CHIMNEY IS WRAPPED IN SOPREMA PEEL AND STICK. WE ARE CUTTING A SLOT INTO THE MORTAR JOINT, TO RECESS OUR FLASHINGS.




THE OWNER REQUESTED THAT THE CHIMNEY BE PERMANENTLY CAPPED OFF. NO PROBLEM.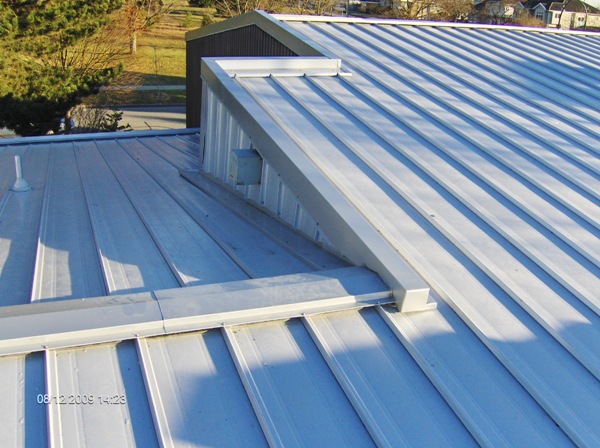 WE INSTALLED OUR METAL PANELS ON THE SIDEWALL, WHICH IS AN AREA THAT HAD LEAKED IN THE PAST.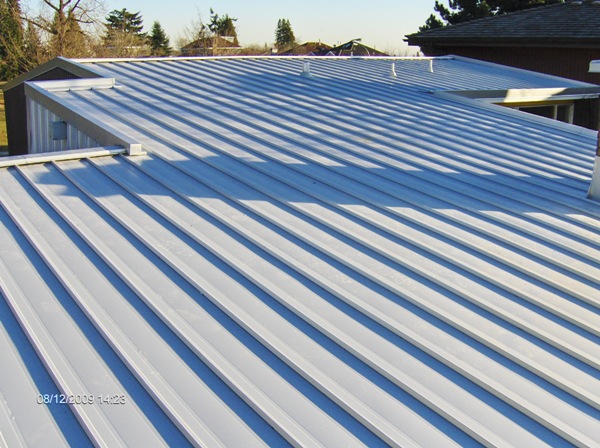 MR. WONG LOVES HIS NEW METAL ROOF. HE BELIEVES THAT HIS HOME IS A MUCH WARMER NOW IN THE WINTER, AND COOLER IN THE SUMMER.