back project gallery

[80] TORCH ON ROOF IN LANGLEY B.C.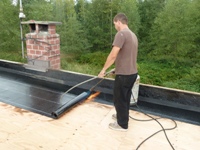 2 PLY TORCH-ON MEMBRANE SYSTEM USING IKO 180 GRAM BASE PLY, IKO 250 GRAM TORCH ON CAP SHEET.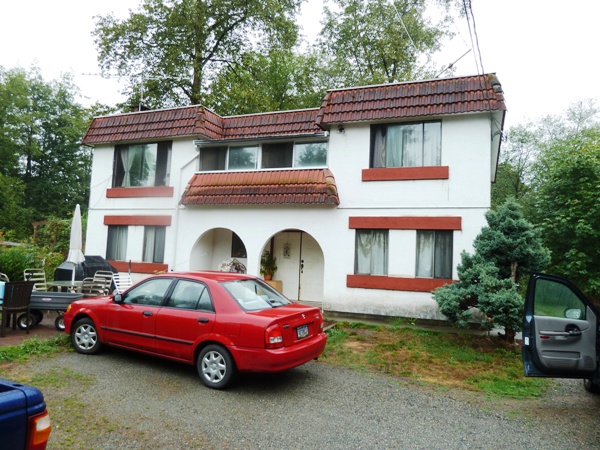 WE INSTALLED A 2-PLY TORCH ON MEMBRANE ON THIS HOME IN LANGLEY.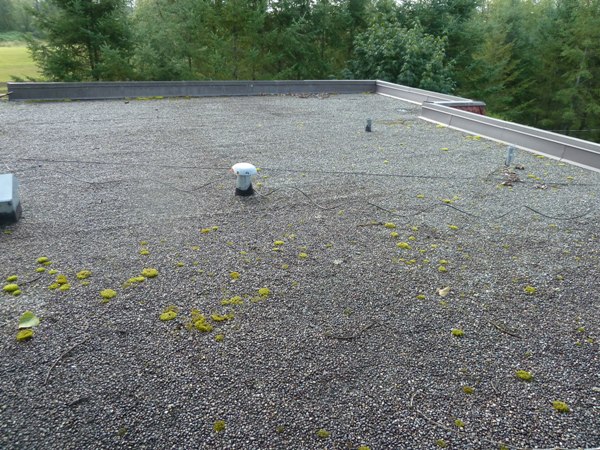 A CUT TEST REVEALED, THAT THE PREVIOUS APPLICATION WAS A HOT TAR ROOF APPLIED OVER DONNA-CONNA, WHICH WAS LAID OVER A SHIPLAP ROOFDECK.THE ROOF HAD SPLIT OPEN, CAUSING LEAKS.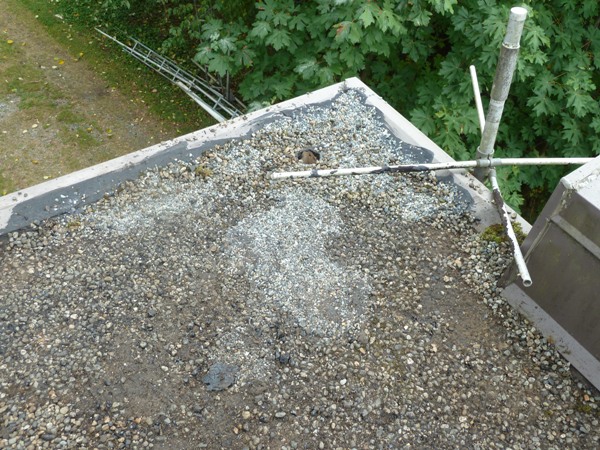 BECAUSE OF POOR WORKMANSHIP THE ROOF HAD TO BE REPAIRED TO STOP LEAKS AT THE EAVES, AND AROUND THE DRAINS.




THIS IS OUR INSULATED TORCH ON MEMBRANE SYSTEM. WE APPLIED 1-1/2INCH POLYISO BOARD, A LAYER OF FIBREGLAS BASE SHEET WITH 3/8 INCH PLYWOOD ON TOP, FASTENED WITH DECK SCREWS.




WE STRIPPED IN THE PARAPET WALLS WITH 180 GRAM SMOOTH, AND THEN APPLIED THE SAME 180 BASE PLY TORCHED DIRECTLY ONTO THE PLYWOOD ROOFDECK. THIS ROOF WILL NEVER BLISTER, OR BLOWOFF.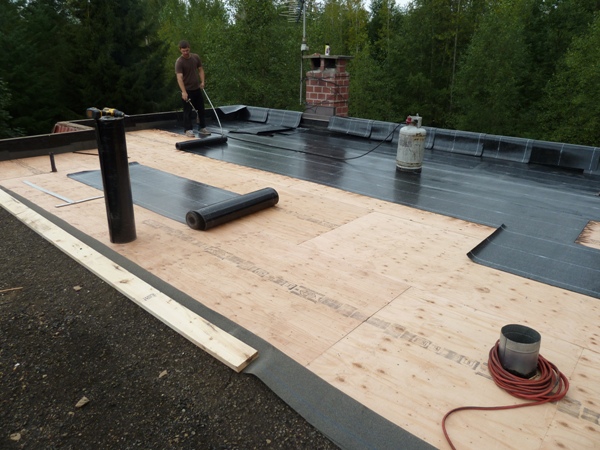 BECAUSE OF IMPENDING RAIN WE ONLY TACKLED HALF OF THE TORCH ON ROOF,THE FIRST DAY.




ONCE THE ROOF AND PARAPET WALLS WERE BASED IN, WE WERE SURE TO BE WATERTIGHT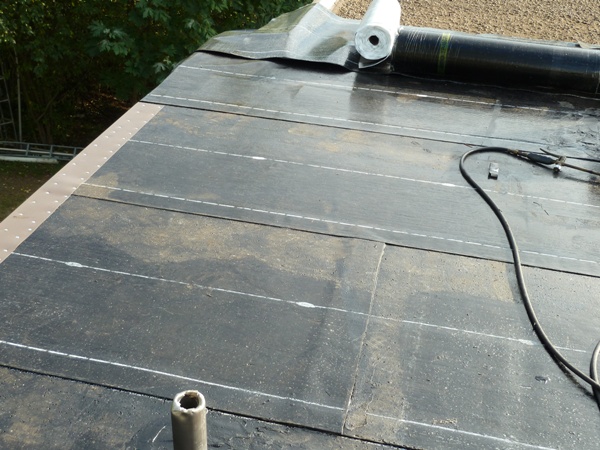 WE REMOVED THE OUTER FASCIA BOARD, AND THEN APPLIED A 2X6 PLANK AT THE EAVES, TO WHICH THE POLYISO BOARD BUTT UP TO. THE PLAN WAS TO ALLOW WATER, TO DRAIN OFF THE ROOF INTO AN EXTERNAL GUTTER.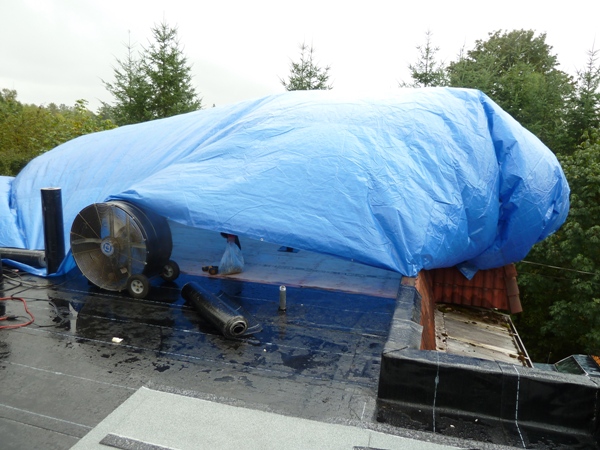 THE NEXT DAY IT STARTED TO RAIN, JUST AS WE FINISHED REMOVING THE OLD ROOF. OUR PLAN B WAS TO DOME THE ROOF TO KEEP THINGS ROLLING.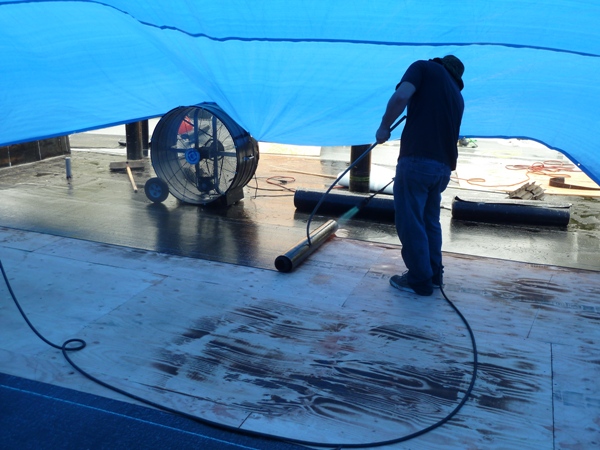 IT WAS A BEAUTIFUL DRY DAY INSIDE, WHILE IT POURED MOST OF THE DAY, OUTSIDE. WE BASED IN THE OTHER HALF OF THE ROOF, AND AT THE END OF THE DAY, THE JOB WAS COMPLETELY WATERTIGHT.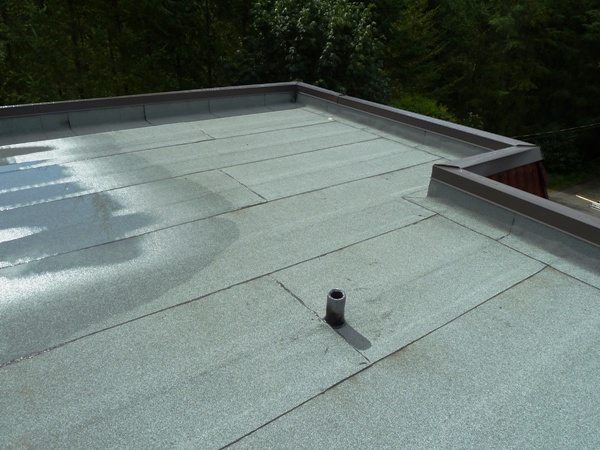 THERE WAS A BIT OF STANDING WATER WHEN WE FINISHED THE JOB, BUT THAT WAS NOTHING, COMPARED TO THE LAKE THAT THEY ONCE HAD.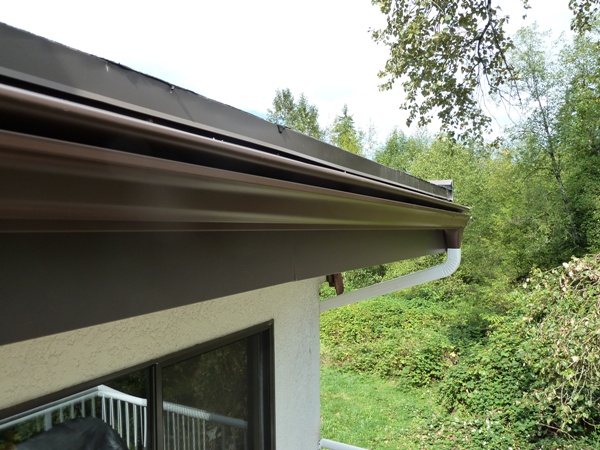 THEY REQUESTED OUR LEAFPRO HOODED GUTTERS AND WE SAID: NO PROBLEM, DONE !