back project gallery

[82]TORCH ON ROOF ON A MOBILE HOME IN SURREY B.C.


ON OLDER MOBILE HOMES, WITH CORRUGATED METAL ROOFS, THE PROPER APPLICATION OF A TORCHON MEMBRANE, USUALLY IS THE ONLY OPTION.




THIS IS A TYPICAL 40 YEAR OLD METAL SEAMED ROOF.THE METAL PANELS ARE STRETCHED OUT AND FULL OF DIPS AND VALLEYS.




THERE'S NO WAY OF INSTALLING A TORCHON MEMBRANE DIRECTLY ONTOP OF THIS DIRTY, PATCHED, UNLEVEL, ROCK'N ROLL METAL ROOF.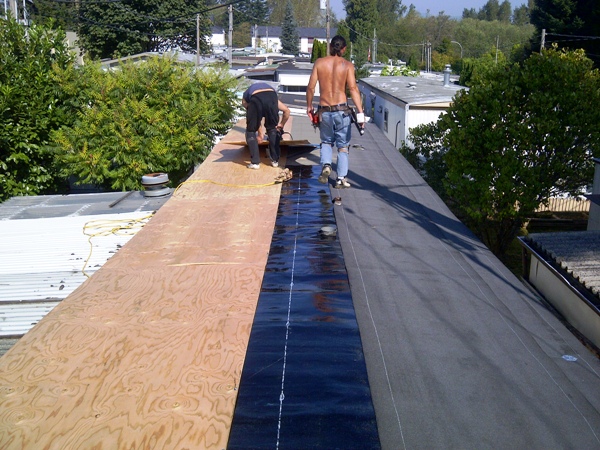 WE INSTALLED A WATER PROOF VAPOUR BARRIER OVER THE METAL PANELS, BEFORE APPLYING OUR PLYWOOD OVERLAY.





IN PREPARATION FOR THE NEW TORCHON MEMBRANE, WE APPLIED 3/8 PLYWOOD TO LEVEL OFF THE ROOF AND PROVIDE A STURDY, SMOOTH SURFACE. WE USED SCREWS AND PLATES TO SECURE THE PLYWOOD.




WE SHEARED OFF THE GABLE TRIM FLUSH WITH EDGE OF THE ROOF.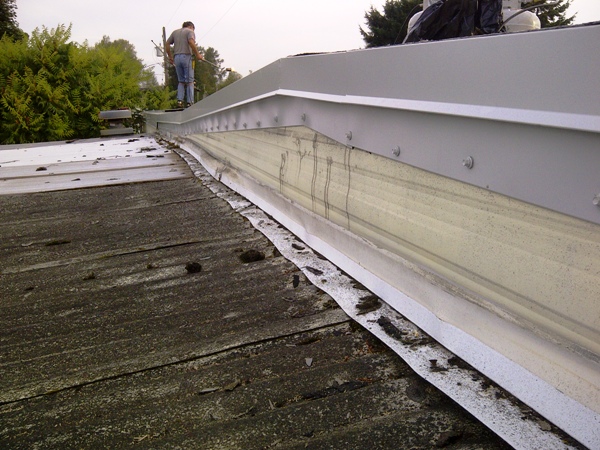 WE INSTALLED NEW FLASHINGS TO THE PERIMETER OF THE ROOF.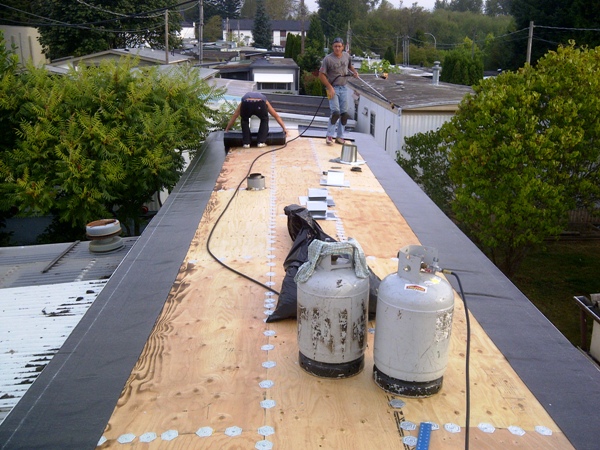 THE APPLICATION WAS A PROPER 2 PLY TORCHON MEMBRANE, USING A 180 GRAM BASE PLY, FULLY ADHERED TO THE SUBSTRATE, AND A 250 GRAM GRANULATED CAP SHEET.




WE INSTALLED NEW METAL ROOF VENTS, AND LEAD PLUMBING PIPE FLASHERS.




WE ENDED UP WITH A SMOOTH, STURDY, WALKABLE, WATERTIGHT ROOF THAT SHOULD LAST, I'M GUESSING 20 YEARS OR MORE. THE OWNER WAS VERY SATISFIED WITH THE JOB.