back project gallery

[81] TORCH ON ROOF, IN WEST VANCOUVER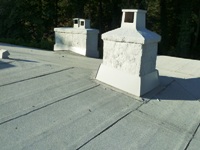 2-PLY TORCHON MEMBRANE APPLICATION, USING IKO , FAST-N-WELD SYSTEM.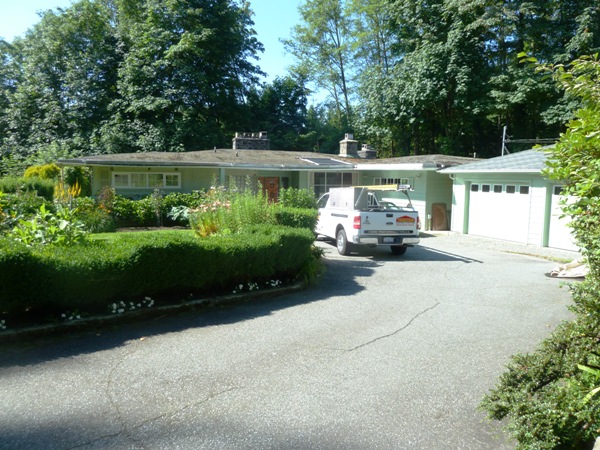 THIS RE-ROOFING PROJECT WAS JUST OFF THE FREEWAY NEAR TAYLOR WAY , IN WEST VANCOUVER.




THERE WERE MANY AREAS WHERE LEAKS WERE PATCHED OR COVERED IN TARPS.




THE FRONT GUTTER HAD LEAKED SO BADLY THAT THE BOTTOM SECTION OF THE ROOF WAS COLLAPSING. OUR PLAN WAS TO TAKE THE ROOF APART, AND REBUILD THE SUPPORT STRUCTURE.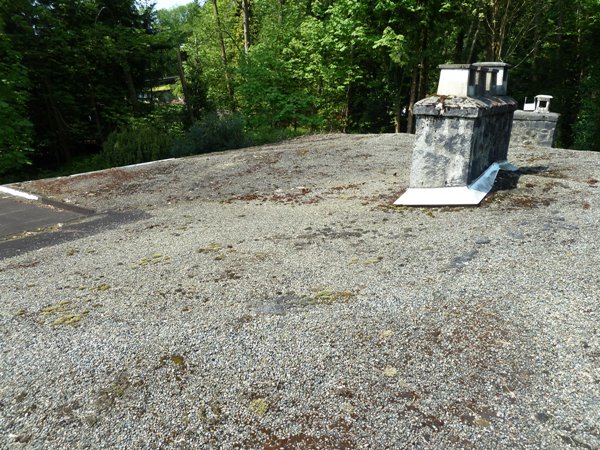 WE JACKED UP THE SAGGING ROOF LINE AND PUT IN NEW RAFTERS AS REQUIRED.




WE APPLIED 3/8 PLYWOOD OVER THE EXISTING SHIP LAP ROOFDECK.




WE RESTRUCTURED THE ROOF OVER THE REAR SOLARIUM.




THE MEMBRANE SYSTEM THAT WE INSTALLED WAS IKO'S 2 PLY FAST-N-WELD SYSTEM. THE BASE PLY IS SECURED WITH SCREWS AND PLATES.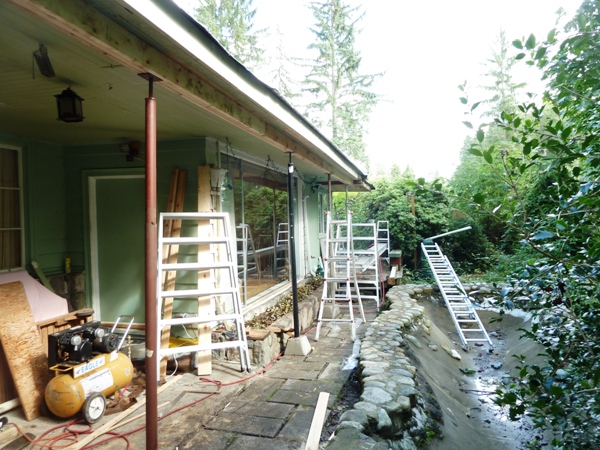 WE INSTALLED TEMPORARY POST JACKS TO RAISE THE SAGGING ROOF.
THEN WE INSTALLED PROPER LAMINATED BEAMS,AND RE SUPPORTED THEM WITH PROPER 4X4 TREATED POSTS.




ALL THE SUPPORT BEAMS, POSTS AND FASCIA BOARDS, WERE COVERED IN WHITE SHEET METAL CAPPING.




ALL CHIMNEYS WERE CLEANED, PAINTED TO WATERPROOF THEM , AND RE-FLASHED.




ANOTHER TRISTAR TORCH-ON APPLICATION WELL DONE.




WE INSTALLED OUR LEAFPRO GUTTER SYSTEM TO THE COMPLETE PERIMETER OF THE HOME, FOR A TRULY LOW MAINTENANCE SYSTEM. THE HOMEOWNER COULD EASILY BLOW OFF ROOF DEBRIS, A FEW TIMES A SEASON.




OUR JOB LOOKS GREAT, AS YOU ENTER THE PROPERTY. THE RETIRED HOMEOWNERS REALLY APPRECIATED THE EFFORT WE PUT INTO THIS PROJECT. IT WAS A COMPLETE MAKEOVER.