back project gallery

[16] METAL ROOFING IN MISSION B.C.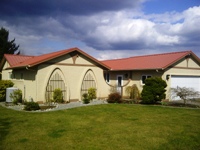 http://youtu.be/0tx9g5vCBhU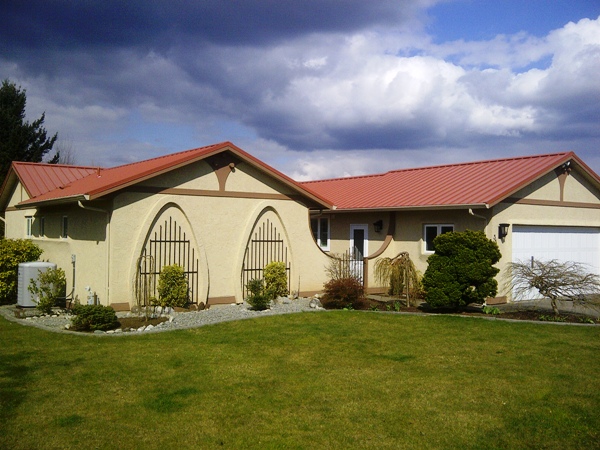 THIS ROOF JUST BRIGHTENED UP THE WHOLE NEIGHBOURHOOD. THE COLOR - TERRA COTTA, IS NOTICEABLE WITHOUT BEING OVERLY OSTENTATIOUS. THE TONE RESEMBLES THE LOOK OF SPANISH CLAY TILES.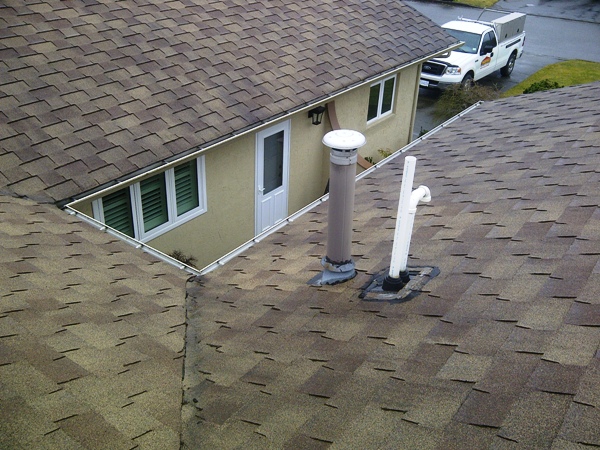 THE EXISTING ASPHALT SHINGLES NEVER WORE WELL. THE GUTTERS WERE FULL OF SHINGLE GRIT.




THE ASPHALT SHINGLES WERE COVERED IN STRESS CRACKS.




THE VALLEYS WERE ROTTING OUT. THE HOMEOWNERS DID NOT WANT ANOTHER ASPHALT ROOF. THEY CHOSE TO GO WITH A LIFETIME STEEL ROOF.




WE TORE OFF AND DISPOSED OF THE EXISTING ASPHALT SHINGLES.




THE SHINGLE ROOF HAD LEAKED IN SEVERAL SPOTS. WE REPLACED FIVE SHEETS OF PLYWOOD DECKING.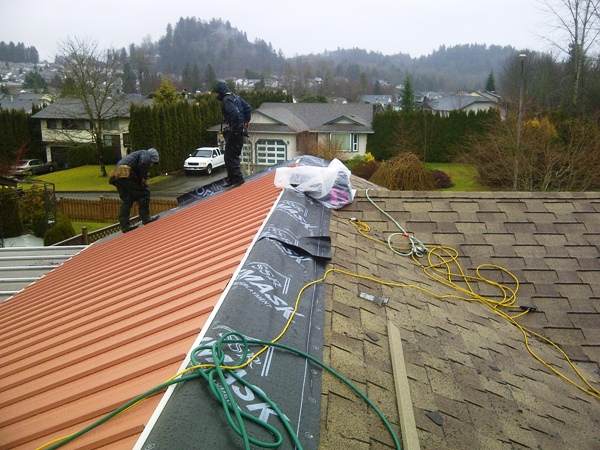 WE CUSTOM MANUFACTERED THE SNAPLOCK ROOFING PANELS ON SITE.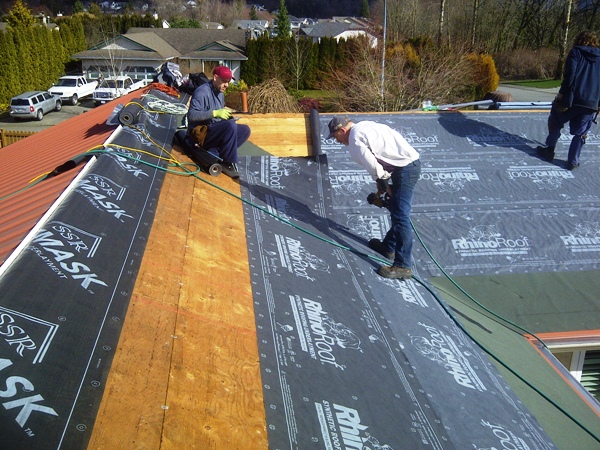 WE APPLIED PEEL & STICK, ICE & WATER SHIELD AT THE EAVES, AND VALLEY SECTIONS. WE INSTALLED RHINO SYNTHETIC UNDERLAY TO THE REST OF THE ROOF.




WE SET OURSELVES PERFECTLY, BY PREPPING THE ROOF OVER A FEW NICE DAYS. IT RAINED THE REST OF THE WEEK, BUT WE WERE ABLE TO CONTINUE OUR INSTALLATION , IN SPITE OF THE WEATHER.




THIS PERMANENT METAL ROOF LOOKS CLASSY, AND IT BRIGHTENS UP THE WHOLE NEIGHBORHOOD. THE TERRA COTTA ROOF, BLENDS NICELY WITH SANDY EARTH TONES, OF THE SIDING.