back project gallery

[97] RARE SHAKE VS. FUTURE SHAKE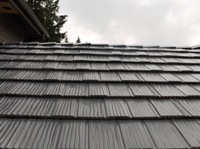 WE'LL JUST SHOW SOME PICTURES AND YOU'LL SEE THAT THERE IS A VAST DIFFERENCE IN THE STANDARDS OF DESIGN AND APPLICATION, OF THESE TWO PRODUCTS.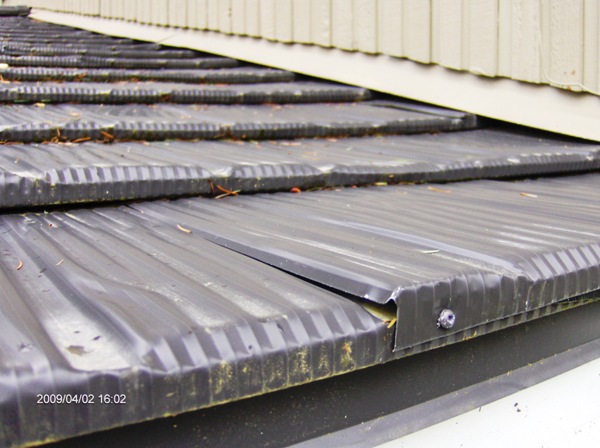 THE RARE SHAKE HAS A CRUDELY FORMED SEMI ROUNDED EDGE. WHY DO YOU NEED A SCREW TO FASTEN THE FIRST COURSE?




THEIR SALESMAN ALAN, HAS INSTALLED STEEL SHAKES ON 2/12 PITCH LOW SLOPE ROOFS; WHICH IS CONTRARY TO MANUFACTURES SPECIFICATIONS.THE MINIMUM PITCH REQUIREMENT IS 4/12.




THE STEEL SHAKES ARE LOCKED AT THE TOP AND BOTTOM, BUT NOT ON THE SIDES.IF THE SHAKES ARE CRUSHED FROM FOOT TRAFFIC, THERE WILL BE A PROBLEM WITH WATER INGRESS.




SOME RARE SHAKE APPLICATIONS MAY NOT HAVE THE MOST PLEASING APPEARANCE, ESPECIALLY ON STEEPER AND MORE HIGHLY VISIBLE PROJECTS.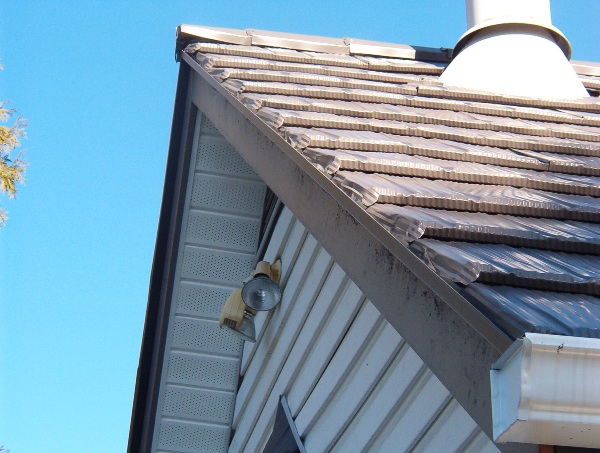 THE RARE GABLE TRIMS DON'T HAVE A REFINED APPEARANCE AS THE FUTURE SHAKE TRIMS.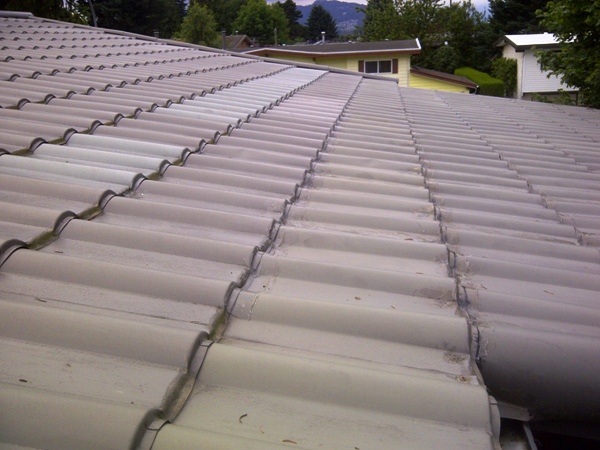 JUST FOR THE RECORD,THIS RARE TILE PROJECT HAD 2 MAJOR PROBLEMS. ONE WAS FADING PAINT FINISH, AND SECONDLY- LEAKAGE ON A LOW SLOPE APPLICATION.THE MINIMUM PITCH REQUIREMENT IS 4/12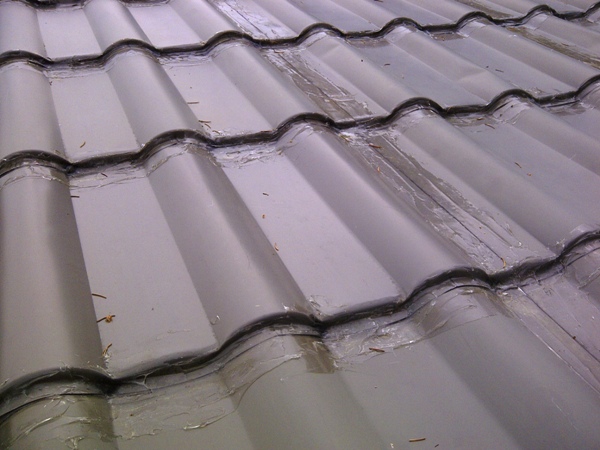 THE RARE REP. INSTALLED ANOTHER LOW SLOPE METAL JOB, AND ATTEMPTED TO SOLVE LEAK PROBLEMS WITH CLEAR CAULKING.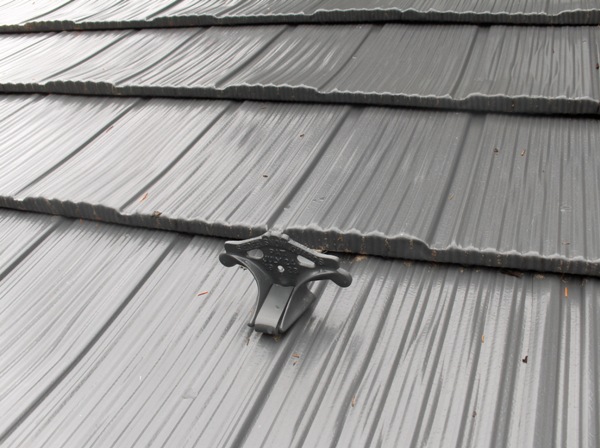 THE FUTURE SHAKE PRODUCT IS NICELY FINISHED WITH SQUARE TIPS , JUST LIKE A WOOD SHAKE.




THE SHAKES HAVE A NATURAL DEEP GROOVE IN THEM.




THE FUTURE SHAKE IS A CLEAR WINNER AS A FINISHED PRODUCT, OVER THE RARE SHAKE.




THE MANUFACTURER WOULD NEVER ALLOW THEIR PRODUCT TO BE INSTALLED ON A PITCH LESS THAN 4/12.




NOTICE THE HIGH PROFILE RIDGE CAPS TO COMPLEMENT THE ROOF.




ANYONE WITH A FUTURE SHAKE CAN BE CONFIDENT THAT THEY HAVE THE VERY BEST PRODUCT IN IT'S CLASS.