back project gallery

[11]METAL ROOF CLADDING IN ABBOTSFORD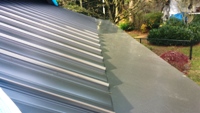 HE HATED HIS BUILT IN GUTTERS AND WANTED THEM ELIMINATED. A NUMBER OF OTHER ROOFERS CLAIMED THAT IT COULDN'T BE DONE. I TOLD HIM THAT THERE WASN'T ANYTHING THERE THAT TIME AND MONEY COULDN'T SOLVE. WE DESIGNED A METAL ROOF SYSTEM TO MEET OUR CUSTOMER'S NEEDS.




THE ROOF HAD DEVELOPED NUMEROUS LEAKS.




WE COVERED THE ROOF IN TARPS.




THE LAMINATED SHINGLES WERE BUCKLED AND CRACKED.




AFTER EVERY STORM THE GUTTERS PLUGGED AND OVERFLOWED.BECAUSE THE HOMEOWNER HATED THE CONSTANT MAINTENANCE, HE INSISTED THAT THE BUILT IN GUTTERS BE ELIMINATED ENTIRELY.




THE PREVIOUS ROOFER NEVER INSTALLED AN UNDERLAY,WITH THE EXCEPTION OF THE VALLEYS.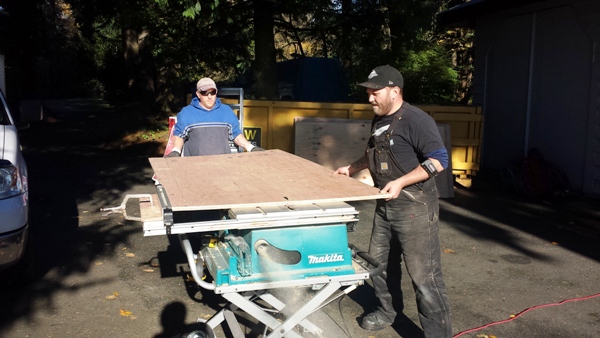 WE RIPPED 3/4 INCH PLYWOOD TO COVER THE EAVES AT A SLIGHT ANGLE FOR RUN OFF.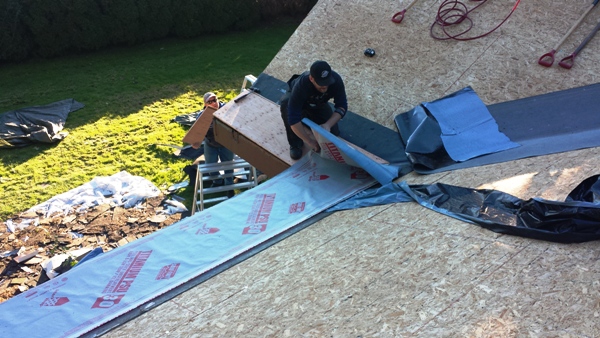 WE INSTALLED TITANIUM PLUS MEMBRANE OVER THE PLYWOOD AT THE EAVES.




WE APPLIED BLUESKIN AROUND THE SKYLIGHT CURB.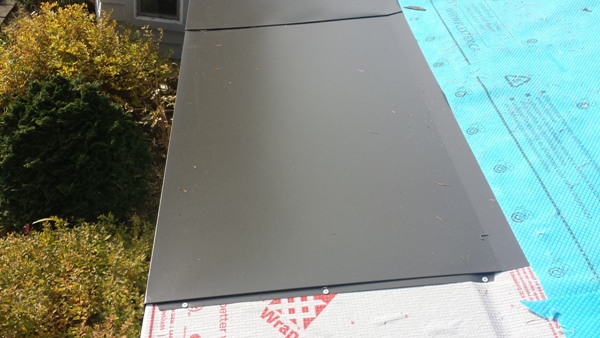 WE MANUFACTURED CUSTOM 24 GAUGE EAVE FLASHINGS WITH S-LOCKS.




STANDING SEAMS ON THE INSIDE AND OUTSIDE CORNERS.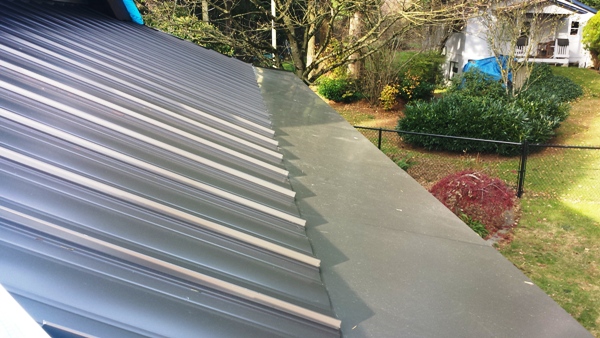 THE CUSTOMER WANTED A ROOF THAT WOULD BASICALLY CLEAN ITSELF.




NO MORE BUILT IN GUTTERS TO MAINTAIN.




FRONT VIEW ON COMPLETION.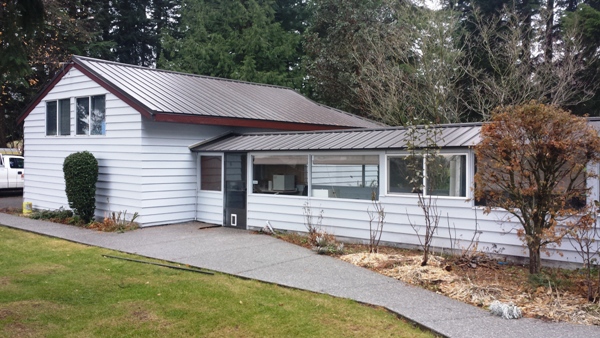 GARAGE AND BREEZE WAY COMPLETED.THE HOMEOWNERS WERE VERY SATISFIED WITH OUR SERVICE.