back project gallery

[12]METAL ROOF CLADDING IN LANGLEY B.C.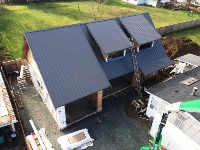 TRISTAR SPECIALIZES IN NEW CONSTRUCTION AND RENOVATION METAL ROOFING AND CLADDING.THIS PROJECT WAS AT 5155-246 ST. LANGLEY




TRISTAR ROOFING ON SITE WITH PORTABLE ROLL FORMER.




12/12 PITCH ROOF. SNAPLOCK ROOF PANELS INSTALLED BY RAPPELLING DOWN THE ROOF, WITH SAFETY LINES.




SCAFFOLDING MAKES IT A LITTLE EASIER TO LOCK ROOF PANELS, INTO EAVE FLASHING.




HIGH LIFT IS USED TO COMPLETE METAL FLASHING DETAILS.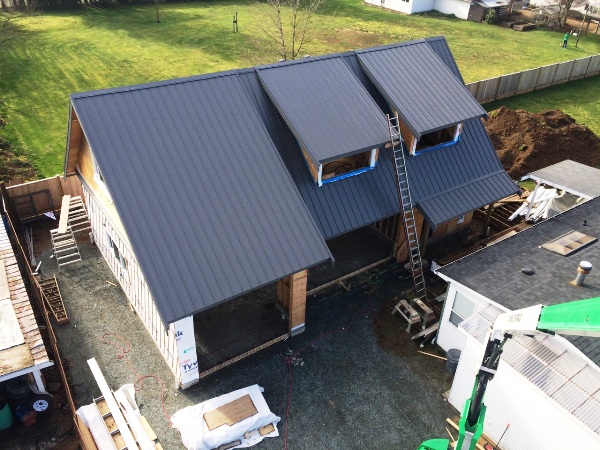 AERIAL VIEW OF COMPLETED SNAPLOCK METAL ROOF.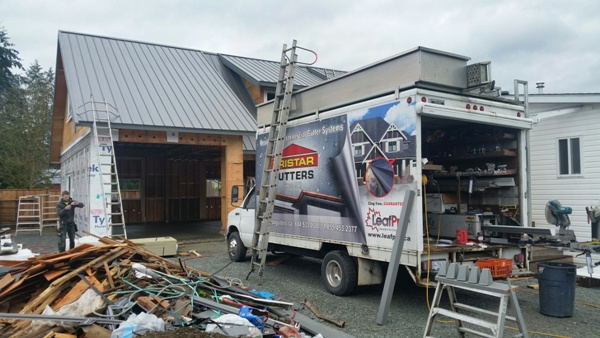 TRISTAR INSTALLED LOW MAINTENANCE LEAFPRO GUTTERS, THAT RESIST ICE ANS SNOW DAMAGE.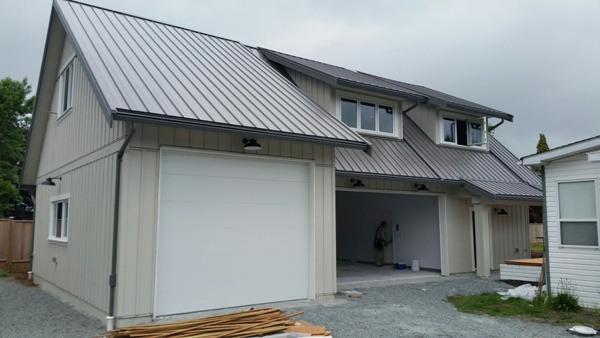 ANOTHER TRISTAR METAL ROOFING PROJECT SUCCESSFULLY COMPLETED.