back project gallery

[44] WESTFORM STEEL TILE ROOF IN SURREY B.C.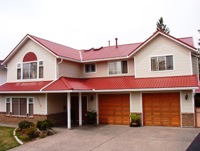 WESTFORM METALS 26 GUAGE STEEL TILE.




THIS SHAKE CONVERSION TO A STEEL TILE ROOF WAS DONE ON GROSVENOR RD. IN WHALLEY. IN SPITE OF THE AREA THE HOMEOWNER HAD ALWAYS WANTED A LIFETIME ROOF , WITH LOW MAINTENANCE. THEY HAD NO PLANS MOVING.




THE SHAKES WERE REMOVED AND HAULED AWAY IN A DISPOSAL CONTAINER. THE ROOF WAS SHEETED WITH PLYWOOD AND COVERED IN PEEL AND STICK/ ICE AND WATER SHIELD.




ONCE THE ROOF WAS COVERED IN ICE AND WATER SHIELD IT WAS COMPLETELY WATER TIGHT UNTIL WE COULD INSTALL THE STEEL ROOFING PANELS.




THE STEEL ROOFING PANELS WE CHOSE WERE MANUFACTURED BY WESTFORM METALS IN CHILLIWACK B.C.




THESE PANELS WERE CUSTOM MADE TO RUN FULL LENGHT FROM EAVE TO PEAK. WE MADE ALL THE CUSTOM FLASHINGS FROM MATCHING FLATSTOCK IN OUR SHEET METAL SHOP.




THE FASCIA GUTTERS WERE REMOVED AND WE INSTALLED A PROPER 2X6 FASCIA BOARD. WE COVERED ALL THE FASCIA BOARDS AND GABLE BOARDS IN WHITE METAL FASCIA COVERS.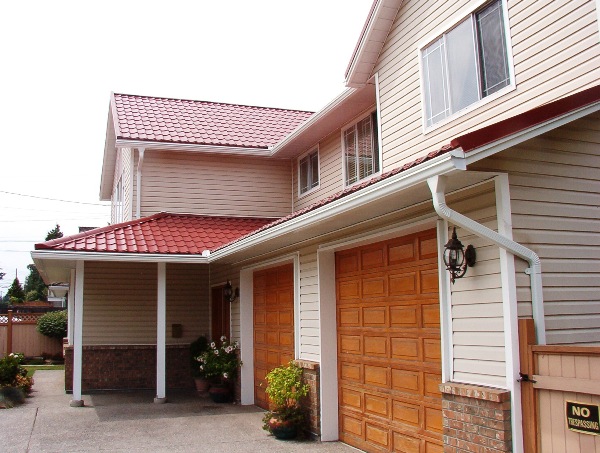 WE INSTALLED OUR LEAFPRO HOODED GUTTER SYSTEM TO PREVENT ICE AND SNOW DAMAGE, WHICH IS A COMMON OCCURENCE ON METAL ROOFS.TO ALL OWNERS OF METAL ROOFS WE HIGHLY RECOMMEND OUR SYSTEM.




NICE LOOKING AND MAINTENCE FREE.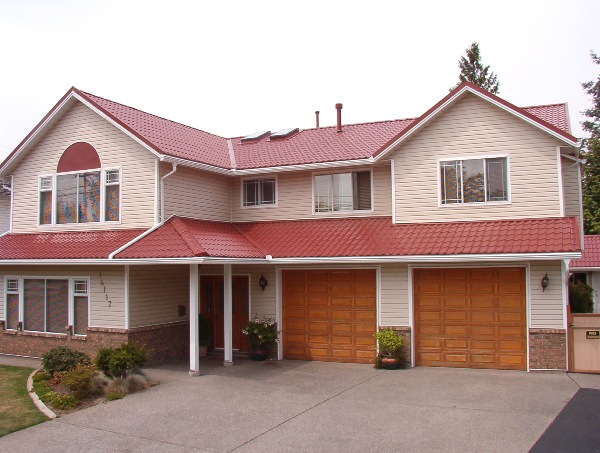 WHAT A TRANSFORMATION BETWEEN BETWEEN THE OLD AND
THE NEW! THIS JOB WAS COSTLY BUT WHAT A GREAT INVESTMENT.IT WILL PAY FOR ITSELF MANY TIMES OVER AS THE YEARS GO BYE.