back project gallery

[76] METAL SHAKE ROOF IN SURREY B.C.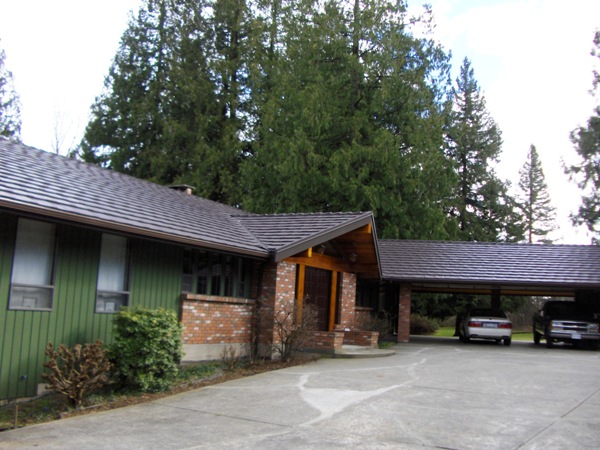 FOR THIS APPLICATION WE CHOSE FUTURE ROOF SYSTEMS 26 GUAGE STEEL SHAKES. THE MAJOR BENEFITS ARE; THEIR HEAVY GUAGE CONSTRUCTION AND THICK EMBEDDED GRAINWORK, PLUS A SUPERIOR KYNAR FINISH.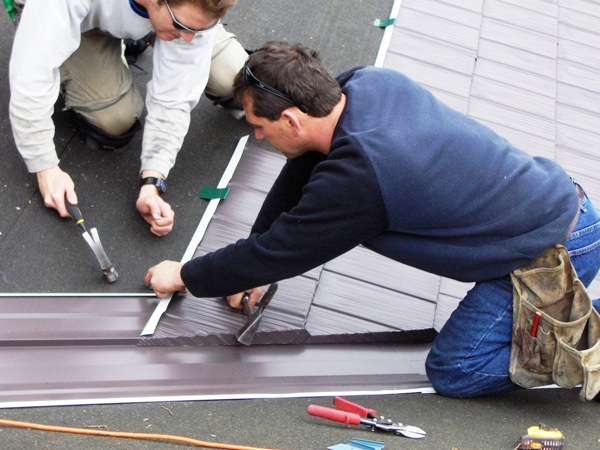 PANELS ARE CUSTOM FIT IN THE VALLEYS, PANELS ARE FASTENED WITH METAL CLIPS




PANELS HAVE TO BE HAND CUT TO FIT PERFECTLY IN THE VALLEY SECTIONS. WE USE A PORTABLE HAND BENDER FOR BREAKING PANELS ON SITE.




ICE AND WATERSHIELD WAS APPLIED BEFORE METAL ROOFING APPLICATION. THE ROOF WAS WATERTIGHT DURING THIS WINTER APPLICATION.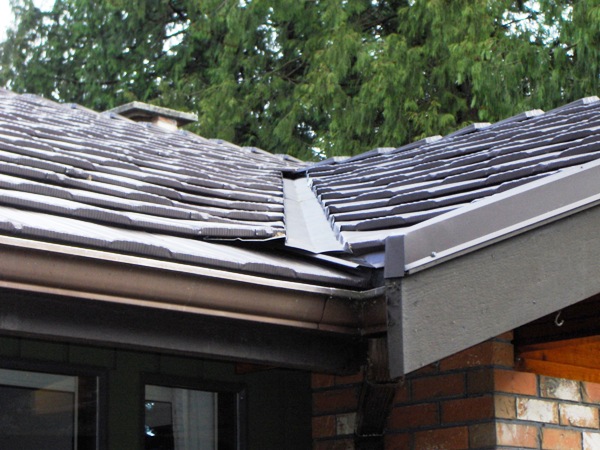 LOOK HOW DETAILED OUR VALLEY CONSTRUCTION IS AND HOW NICELY THE GABLES ARE TRIMMED AND FLASHED.




THESE SHAKES HAVE A PROPER EDGE GABLE TRIM IN WHICH THE ENDS OF THE PANELS ARE NICELY COVERED UP.THIS ALSO ALLOWS THE WATER TO DRAIN DIRECTLY INTO THE GUTTER.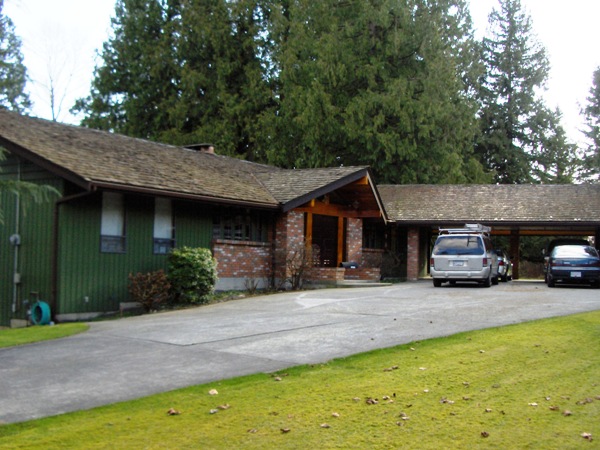 THE SHAKES WERE COMPLETELY WORN OUT. THE HOMEOWNER BUILT THE HOUSE HIMSELF AND LIKED THE LOOK OF SHAKES BUT DIDN'T WANT THE UPKEEP.




WE STRIPPED OFF THE SHAKES AND APPLIED ICE AND WATER SHIELD OVER THE ENTIRE ROOFDECK. THIS KEPT US DRY OVER ALL THE RAIN AND SNOW IN JANUARY, WE INSTALLED FUTURE ROOF SYSTEMS STEEL SHAKE [TUDOR BROWN]