back project gallery

[42] METAL ROOF IN ALDERGROVE B.C.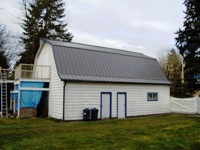 THE SHAKES ON THIS BARN WERE COMPLETELY SHOT.THE HOMEOWNERS WANTED A PERMANENT, WIND RESISTANT ROOF.THEY DIDN'T WANT ASPHALT BECAUSE OF THE SHORT LIFE EXPECTANCY,AND BECAUSE THEY LOOK DISGUSTING AFTER A FEW YEARS OF MILDEW STAINING, AND MOSS GROWTH.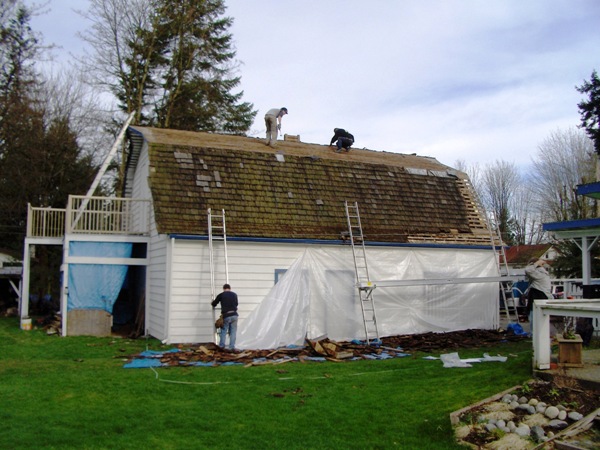 THE BARN WAS STRIPPED. WE INSTALLED PLWOOD, AND ICE AND WATER SHIELD. THE METAL PANEL IS OUR 26 GUAGE SNAPLOCK HIDDEN FASTENER SYSTEM, COLOUR [CHARCOAL GREY]




WHEN THE JOB WAS COMPLETE THE OWNER TOLD US THAT OUR ESTIMATE WAS 50% LESS THAN OUR WELL KNOWN COMPETITOR IN VANCOUVER, AND THEIR JOB NEVER INCLUDED THE PLYWOOD SHEETING.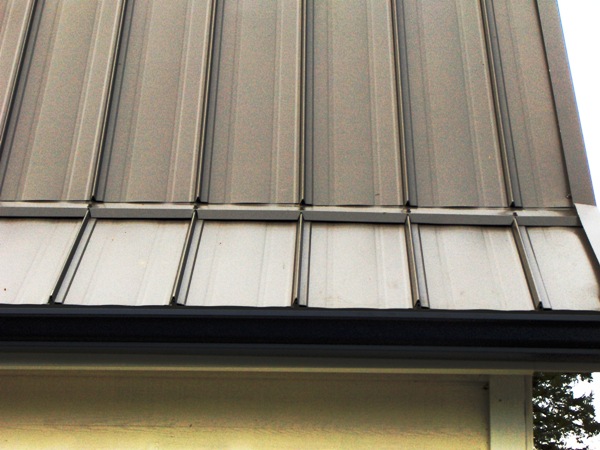 THE JOB WAS FINISHED TO PERFECTION. A COMMERCIAL GRADE FINISH ON A RESIDENTIAL APPLICATION.THE OWNERS ARE KEEPING US IN MIND WHEN THEY PLAN ON REROOFING THE HOUSE.