back project gallery

[50] METAL ROOF IN ABBOTSFORD B.C.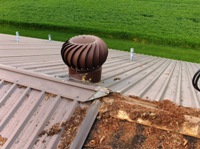 THIS JOB DEMONSTRATES 2 BASIC DEFICIENCIES. [1] POOR CHOICE OF ROOFING MATERIALS [2] SUBSTANDARD WORKMANSHIP BY THE PREVIOUS INSTALLERS.

view on youtube: http://youtu.be/wRevyZS4NvI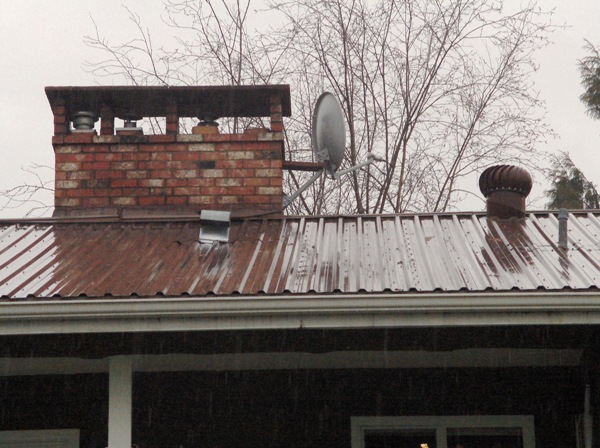 THE HOMEOWNER CALLED THE ORIGINAL INSTALLER TO COMPLAIN ABOUT LEAKS, DURING THE WINTER STORMS. HE SAID THE WEATHER WAS SO BAD THAT EVERYONE WAS EXPERIENCING LEAKS, AND NOTHING COULD BE DONE ABOUT IT.




WE LOOKED AT THE ROOF AND WE FOUND ALL SORTS OF PROBLEMS. THE SCREWS ON THE ROOF WERE BACKING OUT, AND LETTING WATER IN. THIS IS THE MAIN REASON WHY WE DO NOT RECOMMEND AN EXTERNAL FASTENER SYSTEM.




THE RIDGE CAPPING WAS NOT PROPERLY SCREWED DONE, AND THERE WERE NO VENTED CLOSURE STIPS INSTALLED, TO PREVENT LEAKAGE DURING WINDSTORMS.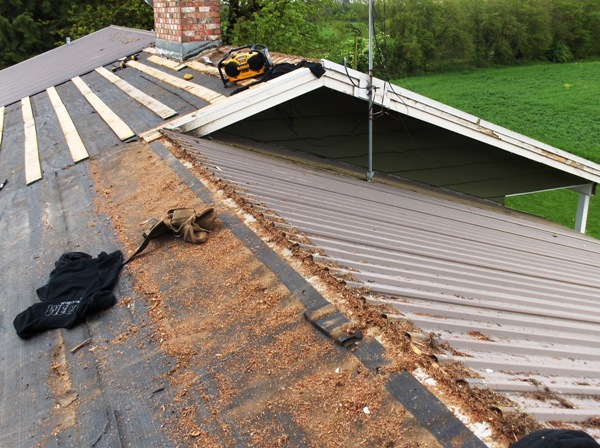 THE TARPAPER WAS NOT LAPPED PROPERLY AND NEVER COVERED THE PEAK. THIS JOB WAS DEFINITELY DONE BY A BUNCH OF BONEHEADS. THEY GOT THIS JOB BECAUSE THEY HAD PREVIOUSLY DONE A BARN FOR THE OWNER.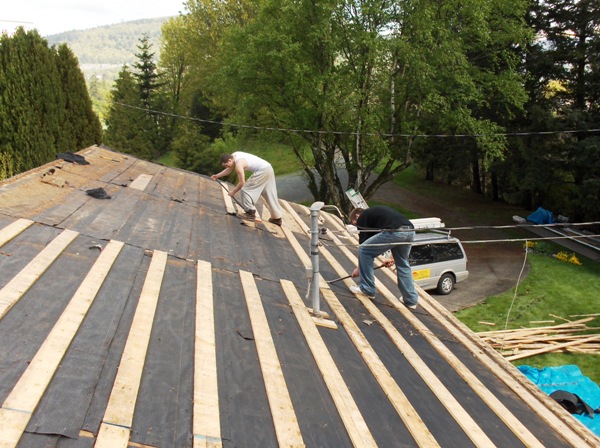 I HAVE NO IDEA WHY THEY INSTALLED 1X4 STRAPPING OVER THE EXISTING PLYWOOD. THE FRONT OF THE BUILDING HAD 3/4 INCH PLYWOOD AND THE BACK HAD 2 LAYERS OF 3/8 INCH PLYWOOD, MAKING FOR A VERY STURDY DECK.




FROM THE PICTURES IT APPEARS THAT THE ROOFERS WERE IN A HURRY, AND DIDN'T CARE MUCH ABOUT WORKMANSHIP. IT WAS PROBABLY ABOUT THE MONEY. THEY WANTED TO SLAM DOWN THE ROOF, GET PAID, AND WORRY LATER.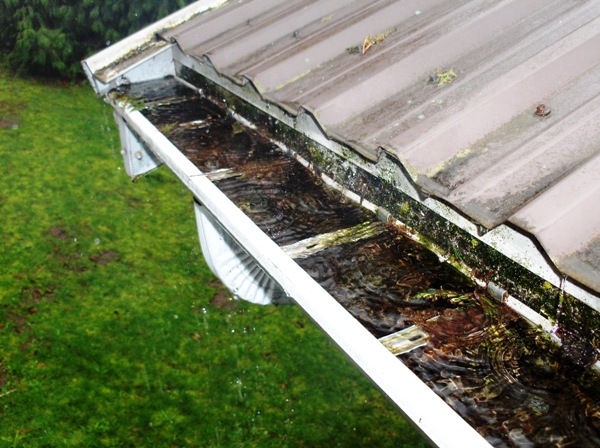 TWO VERY MAJOR PROBLEMS HERE.
[1] THERE IS NO PROPER DRIP EDGE AT THE EAVES, TO DEFLECT THE RAIN INTO THE GUTTER. [2] THE SMALL PLASTIC OUTLET PLUGS UP, OVERFLOWS, AND ROTS OUT THE FASCIA BOARD.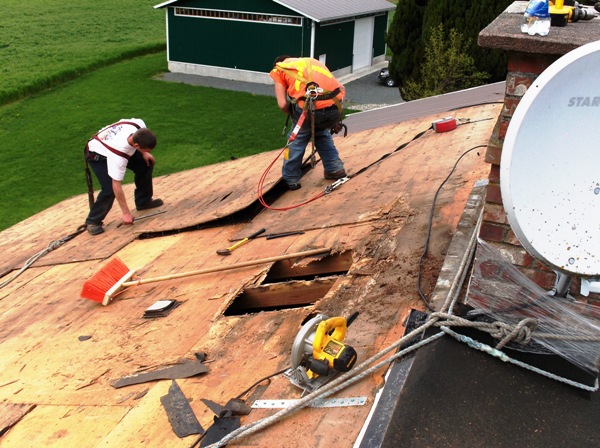 IT HAD LEAKED SO BADLY ON THE BACK SIDE THAT IT ROTTED THROUGH TWO LAYERS OF PLYWOOD, RIGHT OVER A BRAND NEW DESIGNER KITCHEN.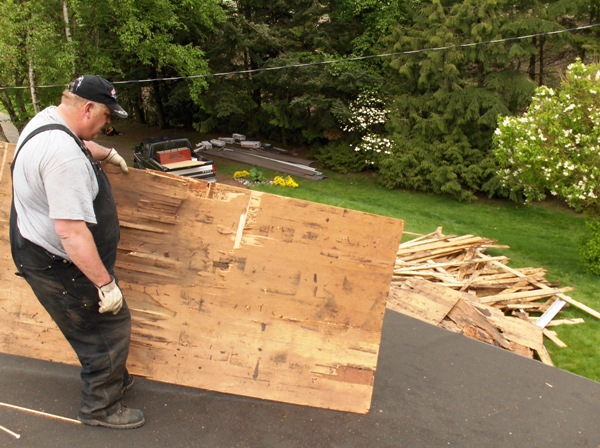 WE REMOVED ALL THE STRAPPING, AND REPLACED ALL THE DAMAGED PLYWOOD SHEETING. WE APPLIED ICE AND WATER SHIELD. PROPER DRIP EDGES AT THE EAVES, AND THEN OUR 24 GUAGE SNAPLOCK ROOFING PANELS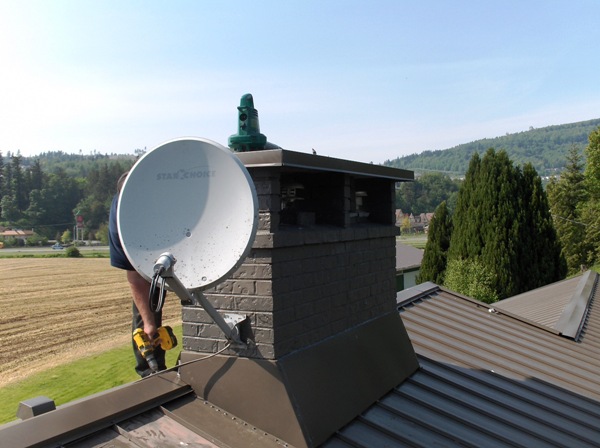 WE APPLIED A CONTINOUS RIDGE VENT SYSTEM, AS THE PREVIOUS ROOF HAD NO ROOF VENTS AT ALL. THE CHIMNEY WAS WATER SEALED WITH A COAT OF MASONRY PAINT TO MATCH THE ROOF.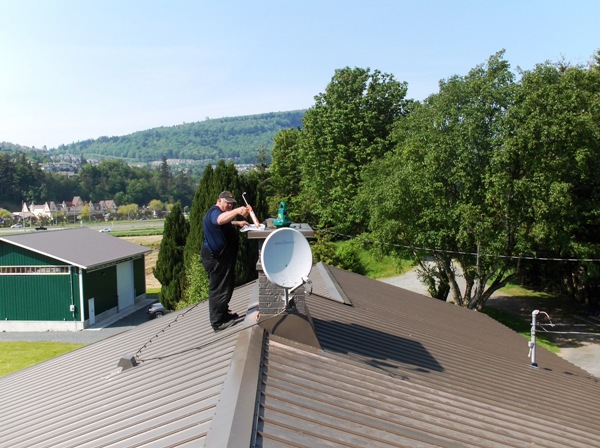 WE ALSO INSTALLED A SHEET METAL CAP TO COVER THE CHIMNEY TOP. I DON'T THINK WE MISSED A THING THAT COULD CAUSE A LEAK IN THE FUTURE. WE PRIDE OURSELVES IN TAKING CARE OF ATTENTION TO DETAIL.




WE INSTALLED OUR LEAFPRO HOODED GUTTERS, SO THAT THERE'S NO WAY THEY CAN BE DAMAGED BY ICE AND SNOW, AND THEY ARE NOT LIKELY TO OVERFLOW AND CAUSE FASCIA REPAIRS.