back project gallery

[90] FIBREGLASS SHINGLES IN LANGLEY B.C.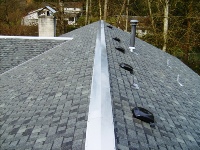 WE ARE INSTALLING PABCO PREMIER CLASS A FIBREGLASS LAMINATED SHINGLES.




A VIEW FROM THE ROOF SHOWS A TYPICAL 25 YEAR WARRANTY INTERLOCKING DUROID SHINGLE THAT HAS LASTED APPROX. 15 YEARS.




ZINC STRIPS ARE THIN AS A RAZOR BLADE AND EASILY DAMAGED BY WIND.




CLOSEUP OF A CLOSED VALLEY SECTION , WHERE THE SHINGLES OVERLAP EACH OTHER TO COVER THE VALLEY.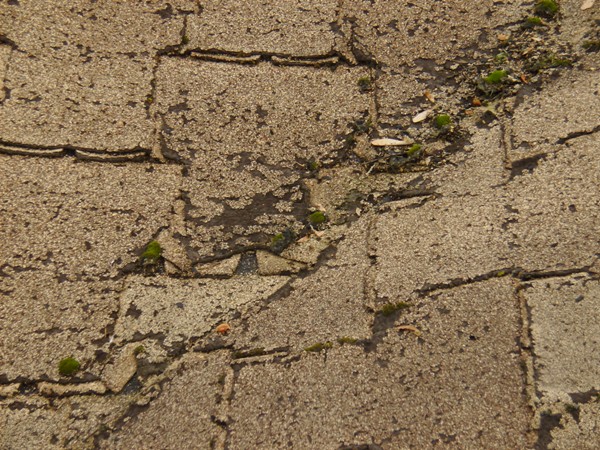 A DETERIORATED VALLEY SECTION IS HIGHLY SUSCEPTIBLE TO LEAKAGE.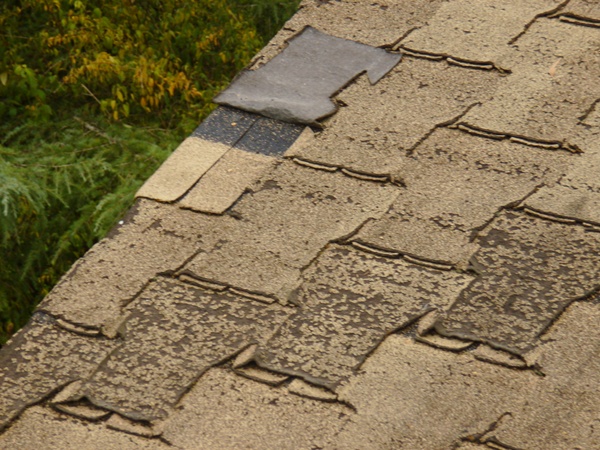 WHEN SHINGLES WEAR OUT THEY LOSE THEIR STRUCTURAL INTEGRITY. THEY ARE HIGHLY PRONE TO WIND DAMAGE.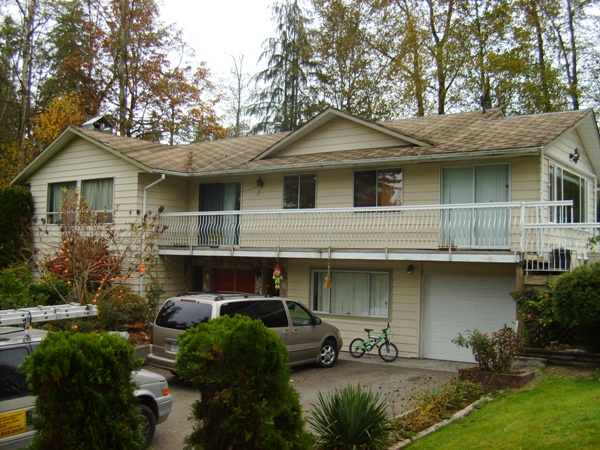 ALL THE SIGNS WERE THERE THAT THIS ROOF NEEDED REPLACING. AS THE ROOFDECK WAS SHIPLAP WE RECOMMENDED THAT IT BE RECOVERED WITH 3/8" PLYWOOD SHEETING, WHICH IS MANDATORY COMPLIANCE WITH RCABC STANDARDS




AFTER PICTURE SHOWS THE FULL MEAL DEAL. NEW PABCO PREMIER FIBREGLASS LAMINATED SHINGLES IN [PEWTER GREY], ALUMINUM FASCIA COVERS, GABLE COVERS AND LEAF AND TRISTAR'S NO CLOG GUTTERS, IN WEDGEWOOD BLUE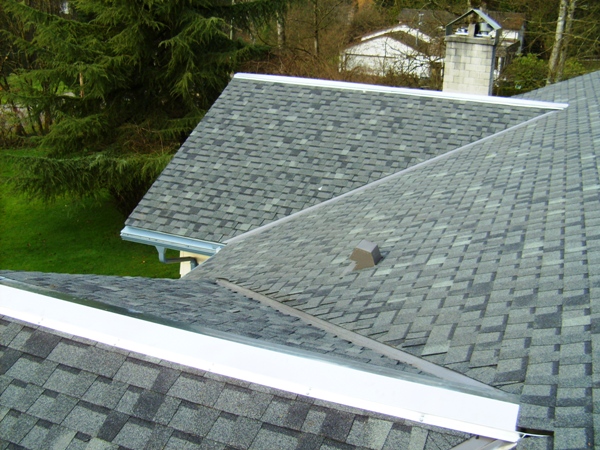 VIEW FROM THE ROOF SHOWING COMPLETED WORK.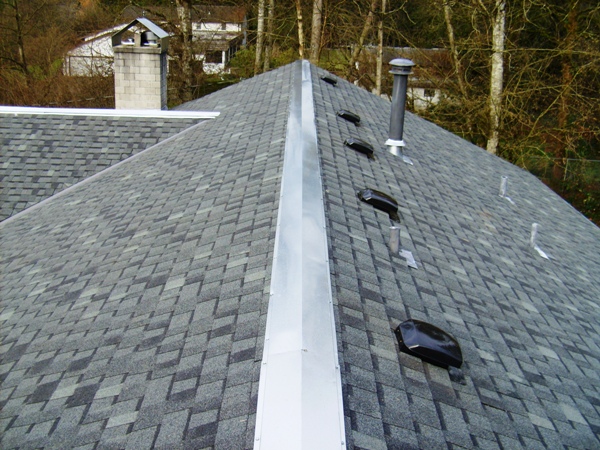 THE PEAKS WERE COVERED IN GALVANIZED RIDGE CAPS, WHICH ARE MUCH MORE AFFECTIVE AGAINST MOSS AND MILDEW, THAN ZINC STRIPS.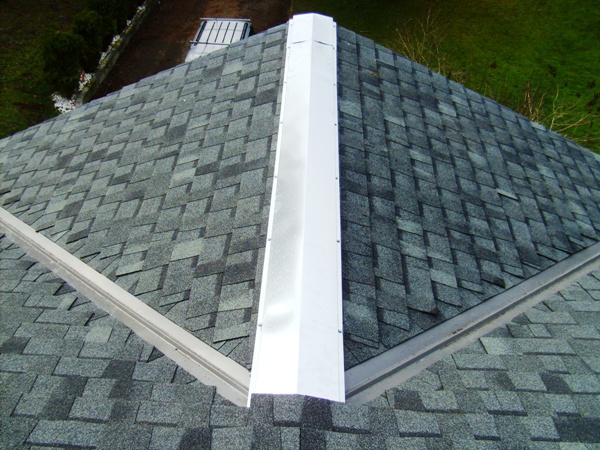 THE VALLEYS ARE AN OPEN VALLEY DESIGN, USING A 2 FT. WIDE,METAL W-VALLEY FLASHING IN CHARCOAL GREY.




NEW LEAF AND DEBRIS, NO CLOG GUTTERS, WILL REDUCE GUTTER MAINTENANCE FOR THIS VERY BUSY HOMEOWNER AND FAMILY.




TRISTAR'S NO CLOG GUTTERS, WILL DEFLECT A TON OF DEBRIS, SHED FROM NEIGHBOURING TREES.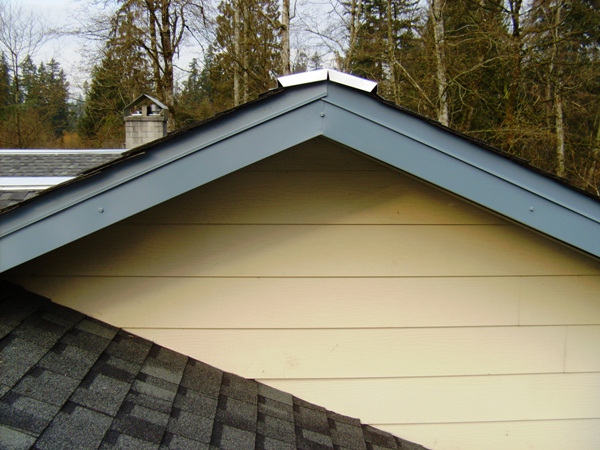 ALUMINUM FASCIA COVERS ELIMINATES FUTURE PAINTING. THE ONLY THING REQUIRED IS THE ANNUAL SPRING CLEANING AND POWER WASHING.