back project gallery

[13] METAL ROOF IN COQUITLAM B.C.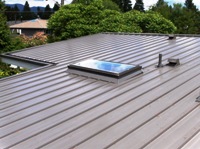 TRISTAR ROOFING INSTALLERS ARE METAL ROOFING PROS.WE SPECIALIZE IN LOW SLOPE METAL ROOFING, USING OUR STEEL SNAPLOCK ROOFING PANELS.




HERE WE ARE AT THE HOUSE, TO INSPECT THE ROOF AND DETERMINE THE FEASIBILITY OF INSTALLING A LOW SLOPE METAL ROOF.




THIS ROOF WAS COVERED IN MOSS. OUR CUSTOMER SAID THE MAINTENANCE WAS TOO MUCH TO KEEP UP WITH. THE MOSS WAS ALSO CONSTANTLY PLUGGING UP THE DRAINS




MOST TAR AND GRAVEL ROOFS LOOK LIKE THIS AFTER 20 YEARS. THIS ROOF HAD BEEN PATCHED SEVERAL TIMES, AND WAS NOW COVERED IN TARPS, TO STOP LEAKS.




THE CHIMNEY NEEDED SOME ATTENTION TOO. IT NEEDED TO BE CLEANED PROFESSIONALLY BY A CHIMNEY SWEEP, TO PREVENT A CHIMNEY FIRE.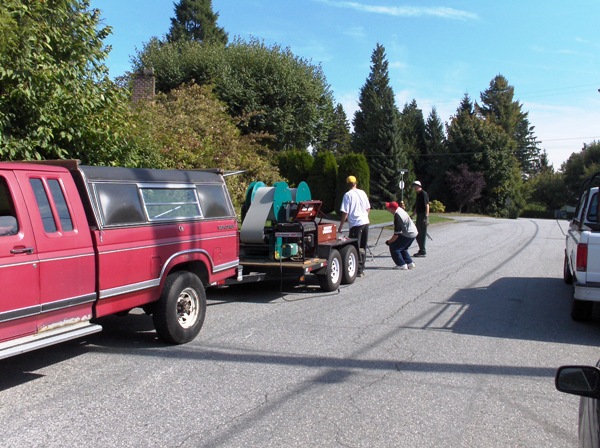 OUR CUSTOMER ACCEPTED OUR METAL ROOF PROPOSAL.WE DISPATCHED OUR CREW TO MANUFACTURE AND INSTALL OUR SNAPLOCK ROOFING PANELS ON SITE.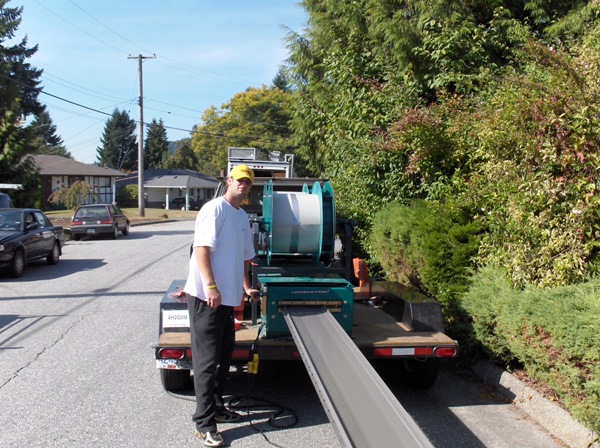 THE OWNER'S SON CHRISTOPHER IS IN CHARGE OF ROLLFORMING THE STEEL ROOF PANELS.




IT TOOK THREE MEN ON THE GROUND, TO CARRY THE STEEL ROOF PANELS TO THE ROOF.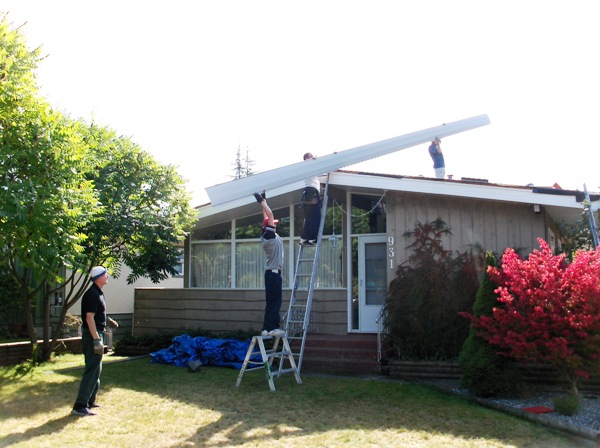 THE METAL ROOFING PANELS HAD TO BE HANDLED WITH CARE, TO PREVENT THEM FROM BEING DAMAGED.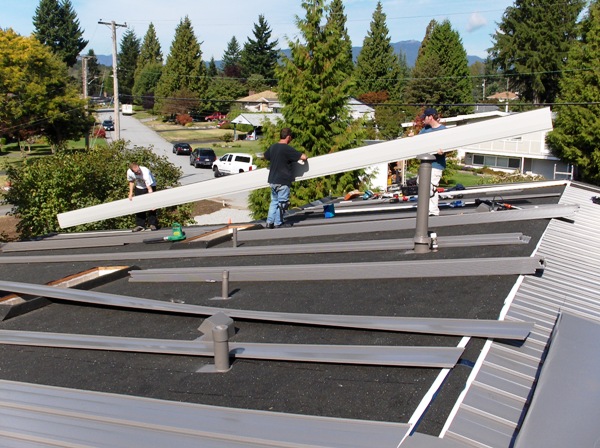 OUR SHEET METAL CREW CAREFULLY STACKED THE PANELS, ON THE ROOF.




OUR EXPERIENCED INSTALLERS MOVED THE METAL ROOF PANELS AROUND, WITHOUT TRIPPING OVER EQUIPMENT.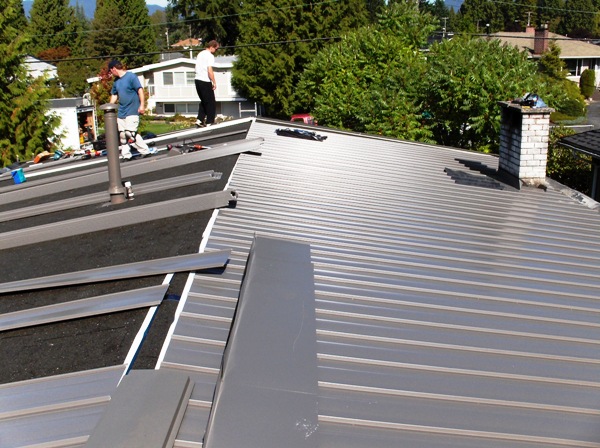 THE TAR AND GRAVEL ROOF HAD PREVIOUSLY BEEN REMOVED, AND DISPOSED OF IN A CONTAINER. PLYWOOD WAS APPLIED OVER THE SHIPLAP DECK, AND THEN COVERED WITH PREMIUM ICE AND WATERSHIELD.




OUR LOW SLOPE METAL ROOFING HAS A NICE AND CLEAN APPEARANCE. IT LOOKS A LOT BETTER THAN ANY TORCHON ROLLED ROOFING.




NO MOSS AND EASY TO MAINTAIN. THIS METAL ROOF IS VERY WALKABLE, PROVIDING IT'S NOT WET AND SLIPPERY. THE 26 GAUGE STEEL ROOFING WILL STAND UP TO FOOT TRAFFIC.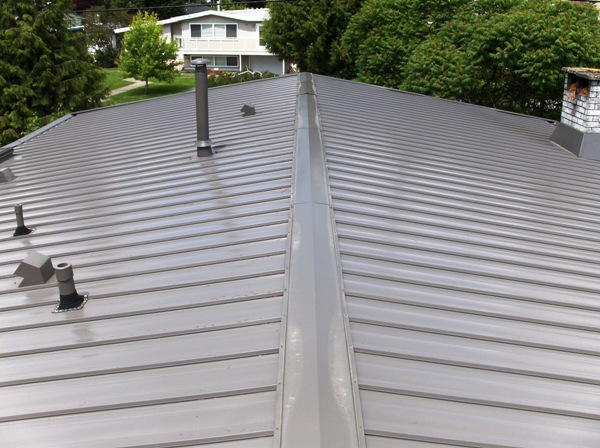 WE INSTALLED OUR CONTINUOUS RIDGE VENT SYSTEM FOR MAXIMUM VENTILATION, AND MINIMAL ROOF CLUTTER.




PINE NEEDLES WASH OFF EASILY FROM OUR METAL ROOF. THIS METAL ROOF SHOULD HAVE A SERVICEABLE ROOF LIFE OF 50 YEARS, OR MORE.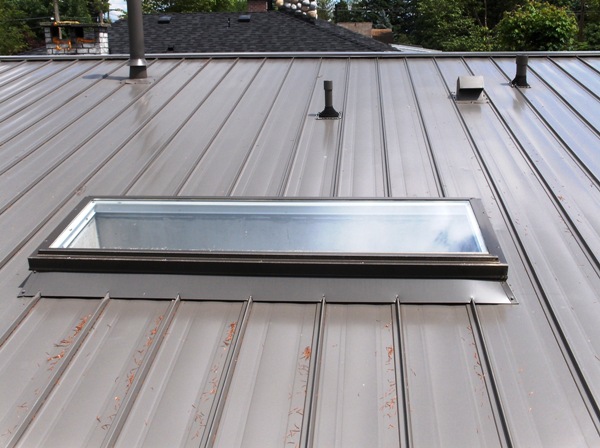 PROPER SKYLIGHTS WERE PROFESIONALLY INSTALLED AND FLASHED IN FOR A NEAT, CLEAN APPEARANCE.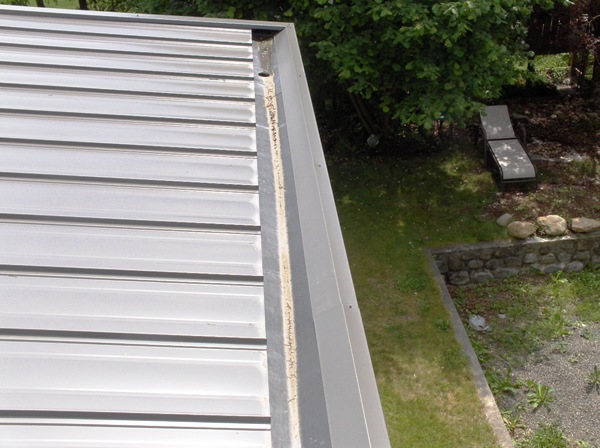 THE GUTTER LINER WAS EPDM RUBBER.WE UPSIZED THE DRAINS TO 3" COPPER DRAINS.




THE FASCIA BOARDS WERE COVERED IN ALUMINUM FASCIA COVERS, FOR A LOW MAINTENANCE , FINISHED APPEARANCE.




ANOTHER JOB WELL DONE BY TRISTAR METAL ROOFING PROS.