back project gallery

[49] METAL ROOFING CHURCH IN LANGLEY B.C.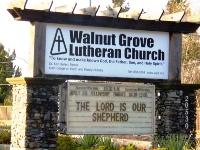 THE CHURCH IS LOCATED ON 88 AVE, IN WALNUT GROVE.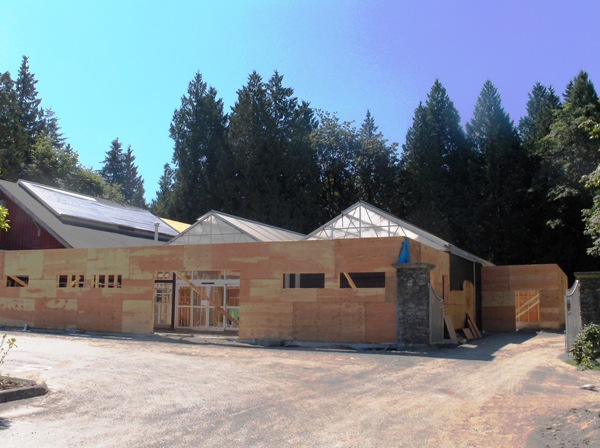 THE ANNEX ON THE CHURCH IN WALNUT GROVE WAS STARTED IN LATE SPRING.




BY THE FALL, THE ROOF FRAMING IS NEARING COMPLETION.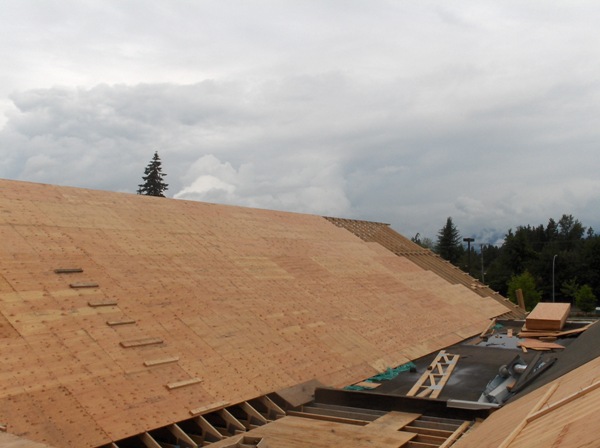 THE FRAMERS STILL HAVE TO CREATE A TAPERED FLAT ROOF BETWEEN THE TWO PEAKED SECTIONS OF THE BUILDING.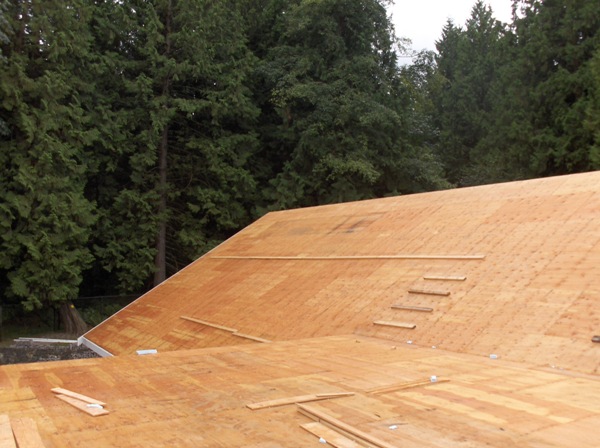 A VIEW TO THE REAR OF THE BUILDING.




VIEW OF THE TIE-IN WITH THE OLD SANCTUARY.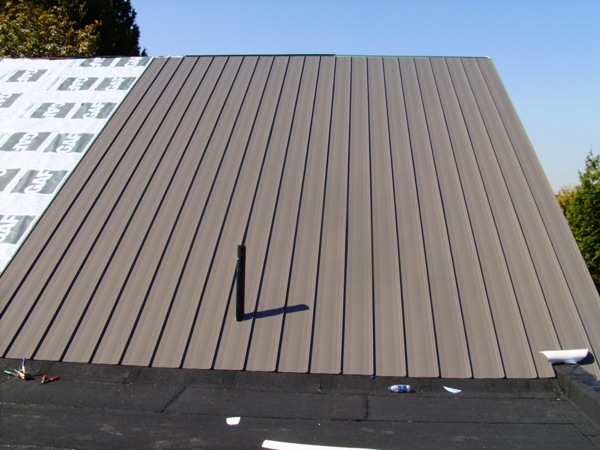 FINALLY THE FLAT ROOF IS COVERED IN A TORCH-ON MEMBRANE.




WE APPLIED GAF'S DECK ARMOUR PREMIUM UNDERLAY. WE INSTALLED TRISTAR'S 26 GUAGE SNAPLOCK ROOFING PANEL - COLOR CHARCOAL.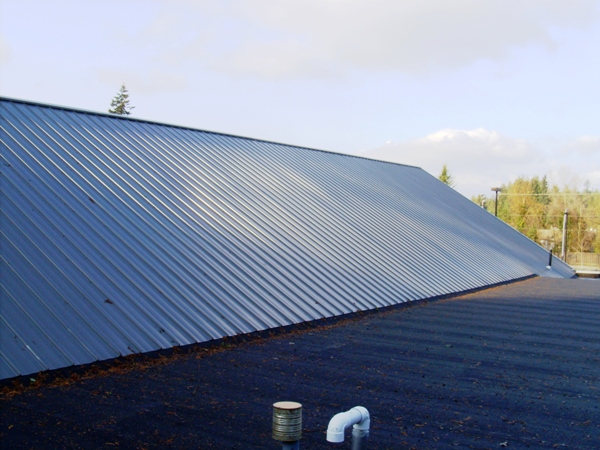 SOME OF THE MEMBERS IN THE CHURCH WANTED TO INSTALLED FIBREGLASS SHINGLES AS A CHEAPER ALTERNATIVE TO SAVE MONEY.




JUST AFTER THE METAL ROOF WAS INSTALLED, THE WEATHER CHANGED, TO STEADY RAIN AND WIND.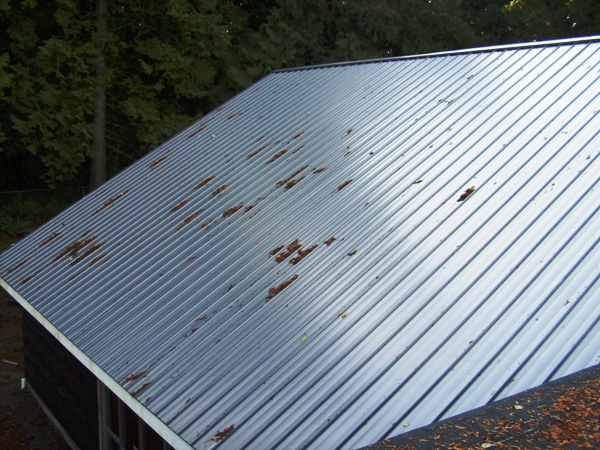 IF THIS ROOF HAD BEEN DONE IN ASPHALT SHINGLES IT WOULD HAVE BEEN LITTERD WITH TONS OF DEBRIS FROM TREES CLOSE BY. DAILY RAINS WASHED THE PINE NEEDLES FROM THE ROOF.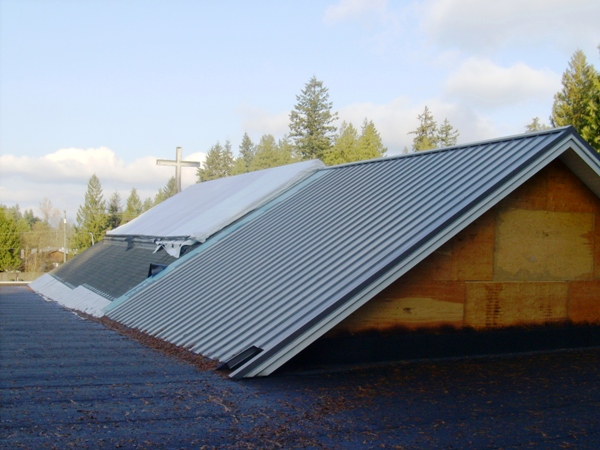 THIS METAL ROOF HAD ONLY BEEN ON FOR A WEEK AND LOOK HOW MUCH DEBRIS HAD BLOWN ONTO THE ROOF.




METAL ROOFING WAS A WISE CHOICE FOR EASE OF MAINTEANCE AND LASTING APPEARANCE.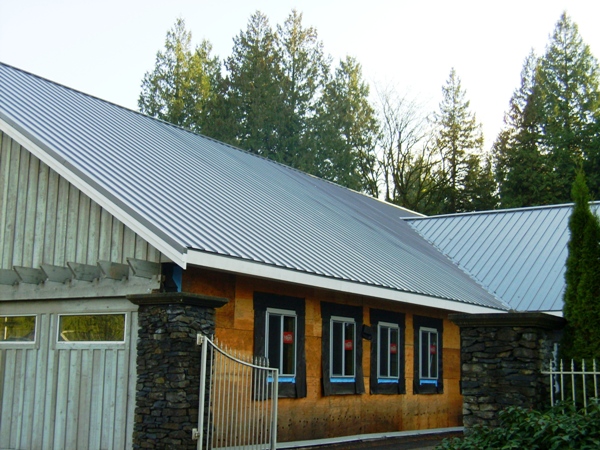 EVENTUALLY THE CHURCH WILL INSTALL GUTTERS WHEN THEY CAN AFFORD IT.