back Services

METAL WALL CLADDING


TRISTAR ROOFING INSTALLS ALL TYPES OF SHEET METAL, METAL WALL CLADDING AND METAL SIDING ON RESIDENTIAL,COMMERCIAL AND FARM BUILDINGS.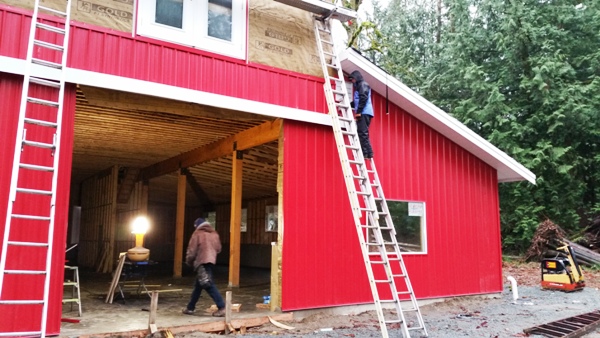 TRISTAR ROOFING INSTALLED METAL CLADDING ON A PRIVATE WORKSHOP IN FORT LANGLEY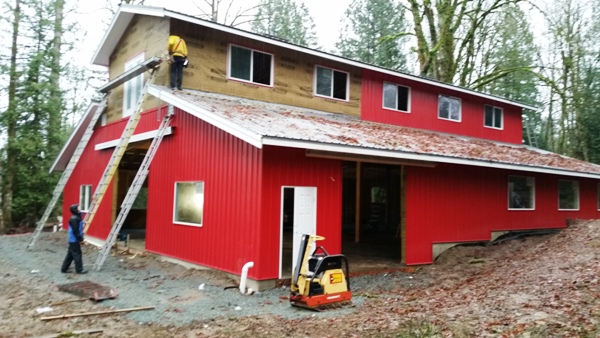 WE INSTALLED WESTFORM METALS 26 GAUGE DURACLAD COLOR -BRITE RED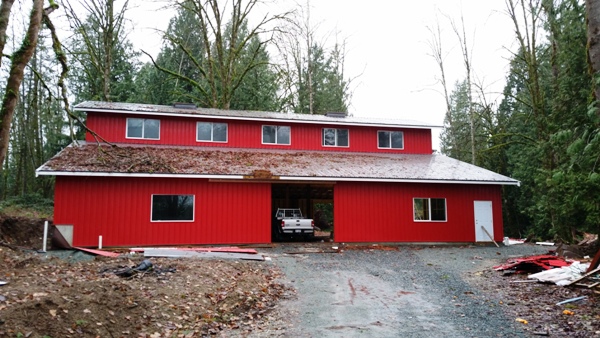 METAL ROOFING AND METAL SIDING ARE IDEAL FOR THIS APPLICATION IN THE TREES.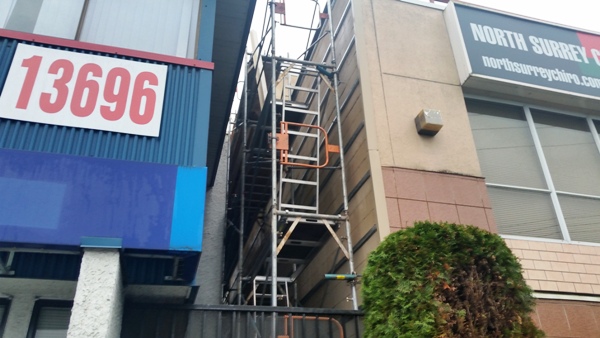 METAL CLADDING OVER A CONCRETE BLOCK WALL.THIS PROJECT FOR BAY CITY PROJECTS IS AT THE REAR OF 10366-136A ST SURREY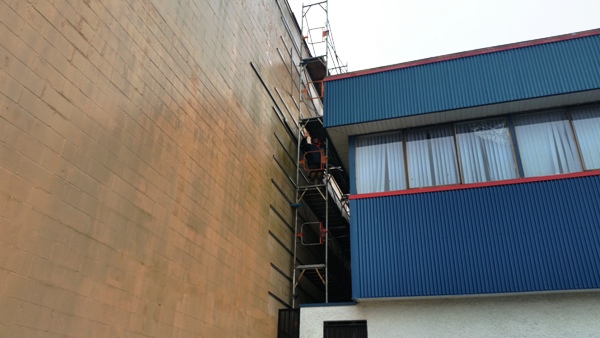 WE APPLIED 26 GAUGE HAT BAR AT 2 FOOT SPACING,SECURED WITH HILTI FASTENERS.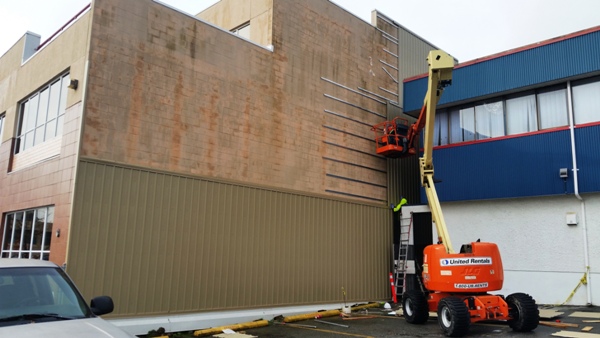 THE METAL SIDING TRISTAR USED WAS WESTFORMS 26 GAUGE DURACLAD -COLOR TAN.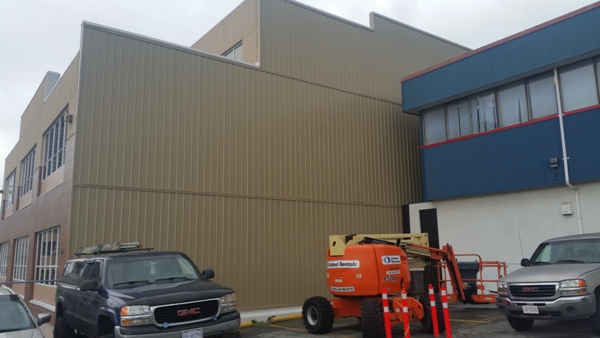 METAL WALL CLADDING JOB COMPLETED.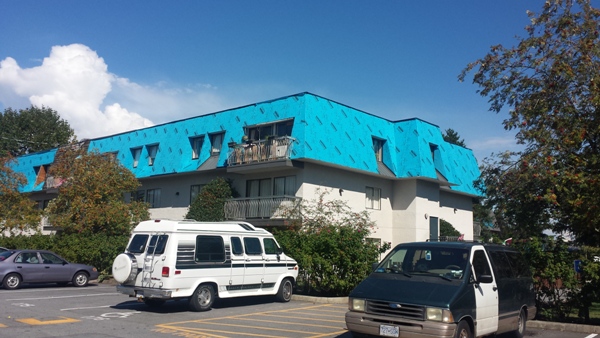 METAL CLADDING ON MANSARDS IN LANGLEY.THE SHAKES WERE REPLACED WITH TRISTAR'S 26 GAUGE SNAPLOCK HIDDEN FASTENER PANELS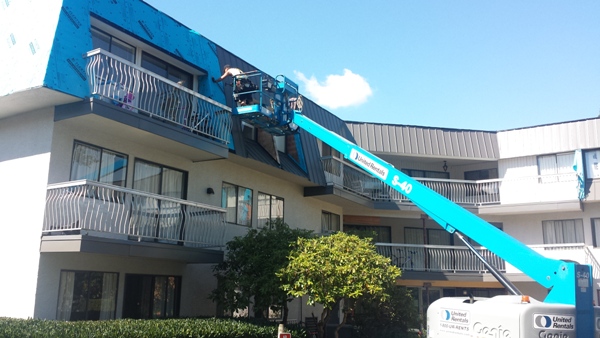 THE WALLS ARE COVERED IN A SYNTHETIC VAPOUR BARRIER.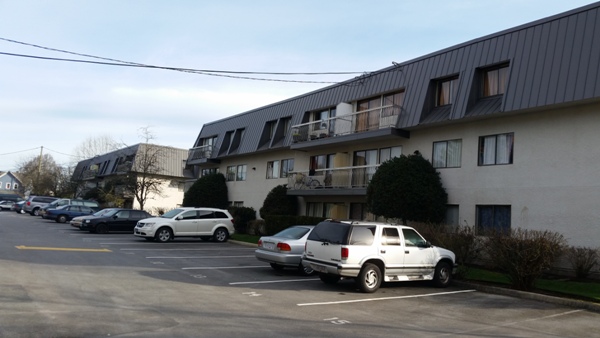 TRISTAR'S 26 GAUGE SNAPLOCK PANELS ARE INSTALLED ON 3 BUILDINGS FOR PARK TERRACE APARTMENTS. COLOR CHARCOAL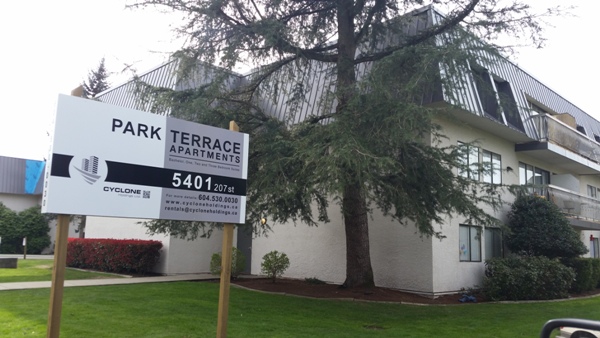 THIS METAL CLADDING PROJECT IS LOCATED AT 5401-207 ST. LANGLEY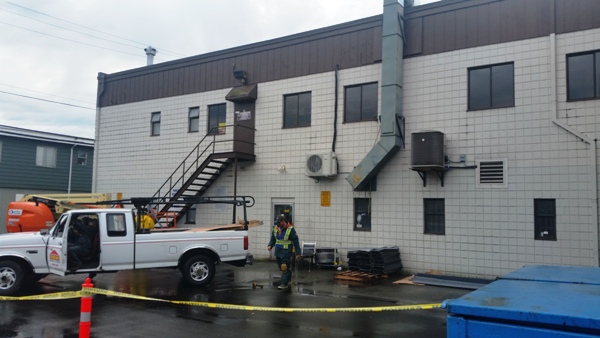 METAL CLADDING PROJECT AT 17655-57 AVE SURREY, FOR K.N.INVESTMENTS.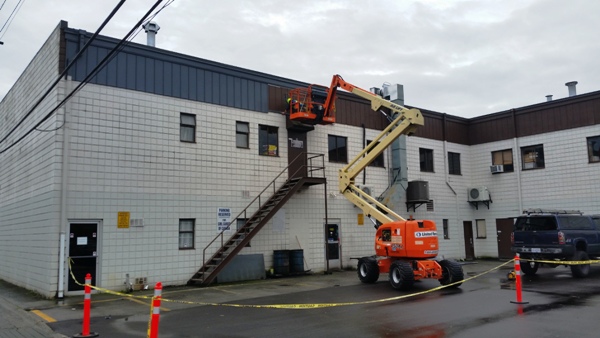 TRISTAR COVERED THE WOOD SIDING AND FASCIA BOARDS WITH 24 GAUGE METAL CLADDING-COLOR SLATE GREY, KYNAR FINISH .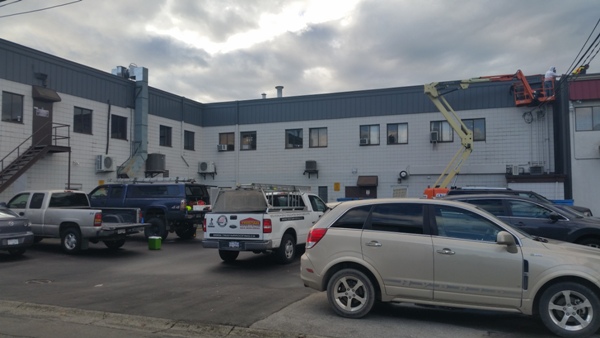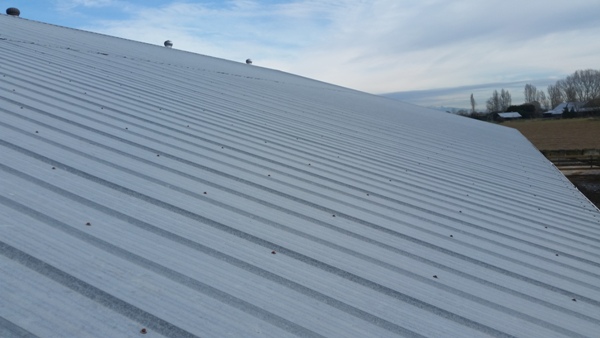 16,000 SQ FT OF METAL ROOF REPLACEMENT ON A POTATO FARM,IN LADNER.EXPOSED FASTENERS WERE CORRODED AND BACKING OUT, CAUSING LEAKAGE OVER POTATOE CROP IN STORAGE.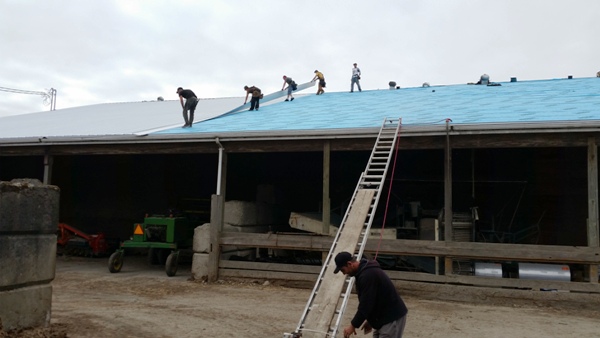 TRISTAR REPLACED 16,000 SQ FT OF EXPOSED FASTENER METAL ROOFING WITH SNAPLOCK HIDDEN FASTENER ROOFING.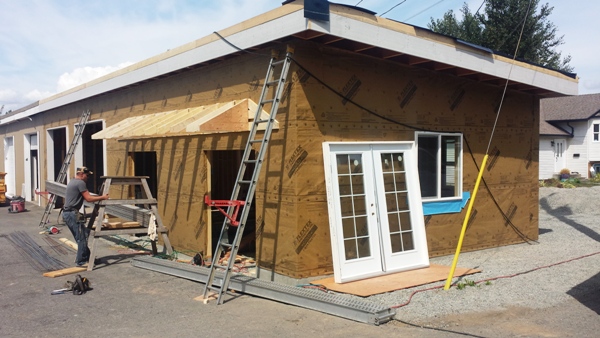 METAL CLADDING ON A RENOVATION IN LANGLEY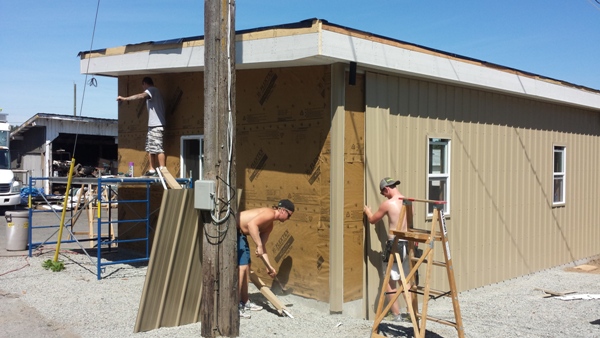 TRISTAR ROOFING USED WESTFORM METALS 26 GAUGE METAL CLADDING, COLOR- GOLD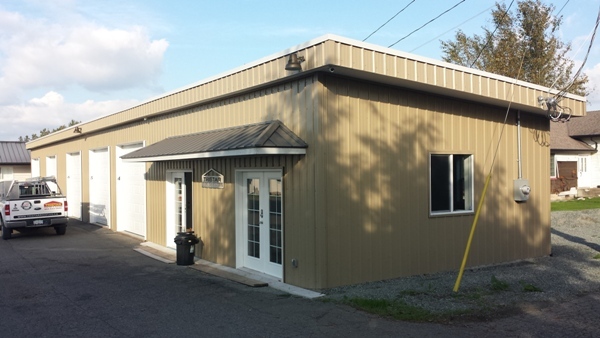 METAL SIDING IS LIGHT, STRONG, BEAUTIFUL, AND EASY TO KEEP CLEAN.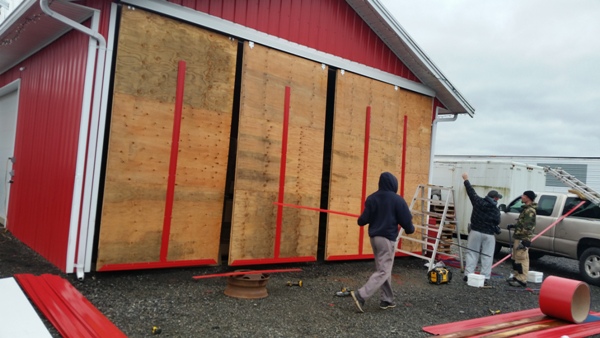 TRISTAR MADE UP CUSTOM METAL FLASHINGS TO CLAD THESE SLIDING DOORS THAT HAD ONLY 1/2 INCH CAP BETWEEN EACH PANEL.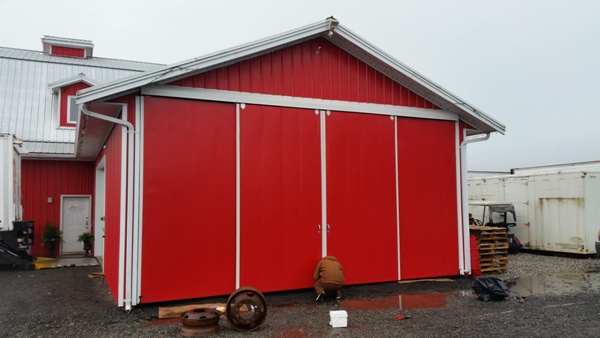 TRISTAR INSTALLED DURACLAD METAL CLADDING ON THIS WORKSHOP, PLUS CUSTOM METAL CLADDING ON SLIDING DOORS.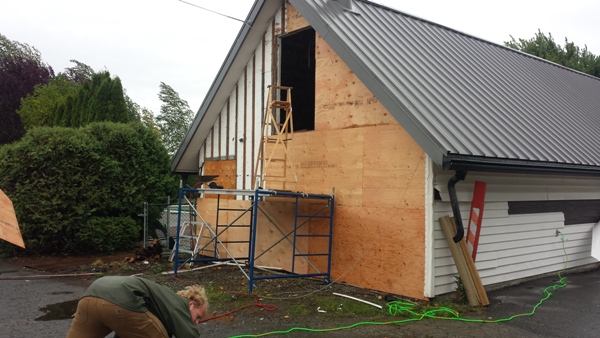 15 YEAR OLD VINYL SIDING IS BEING REPLACED WITH WESTFORM METAL SIDING.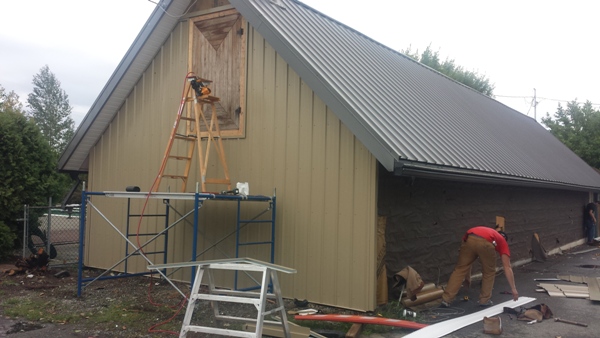 TRISTAR ROOFING USED WESTFORM METALS 26 GAUGE METAL SIDING.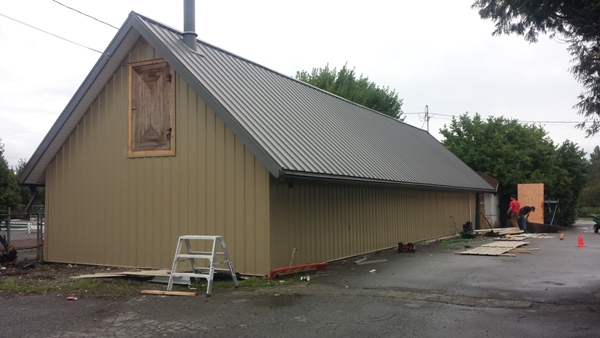 A METAL ROOF AND METAL SIDINGS ARE LONG LASTING AND LOW MAINTENANCE.