back Services

LEAFGUARD VS. LEAFPRO


IF YOU LIKE SMALL GUTTERS,AT A HIGH PRICE, GET LEAFGUARD GUTTERS. LEAFPRO GUTTERS OFFERS YOU THE BEST NO CLOG GUTTER SYSTEM FOR LESS. CALL CHRIS AT: CEL- 604-897-5009, FOR A QUOTATION ON ALL TYPES OF GUTTER SYSTEMS.




LEAFGUARD gutters are small and carry less water than standard 4" gutters.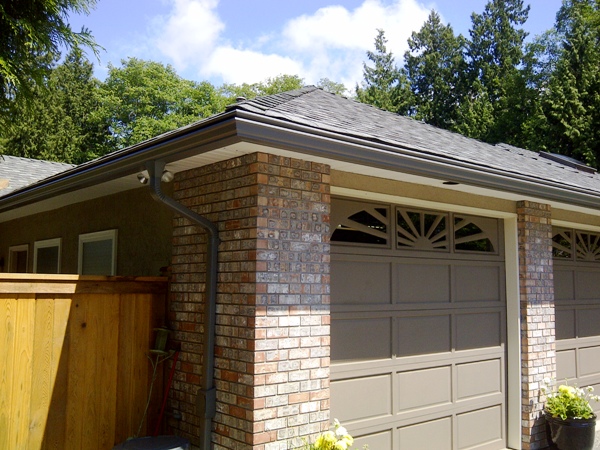 LEAFPRO GUTTERS ARE DEEP AND WIDE. THEY CARRY 3 TIMES THE VOLUME OF WATER, COMPARED TO LEAFGUARD GUTTERS. LEAFPRO GUTTERS ARE MORE AFFORDABLE.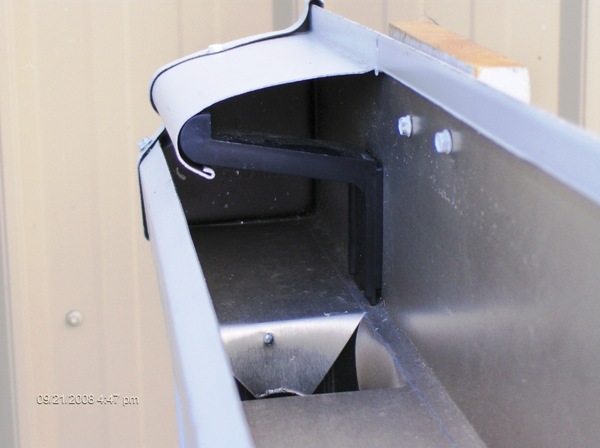 THE LEAFGUARD GUTTER BRACKETS SUPPORT ONLY THE UPPER HOOD SECTION OF THE GUTTER. LOOK AT THE TINY 3" OPENING, THAT CERTAINLY DOES NOT PROMOTE GOOD DRAINAGE.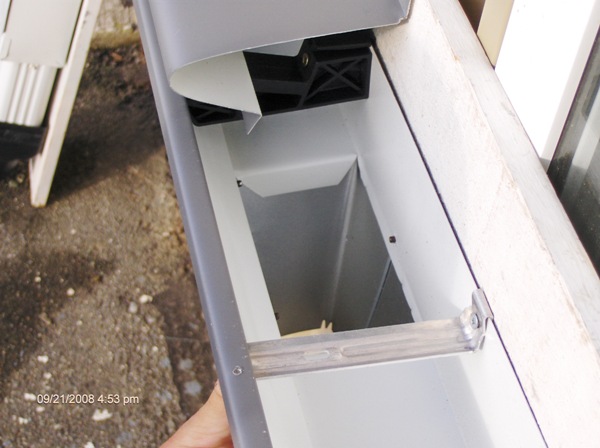 LEAFPRO GUTTER HOODS ARE FLUSH MOUNTED TO DEFLECT MORE DEBRIS.. OUR HEAVY DUTY BRACKETS SUPPORT BOTH TOP AND BOTTOM SECTIONS.. OUR 6" WIDE EASY FLOW DRAIN FUNNELS PROMOTE SUPERIOR DRAINAGE.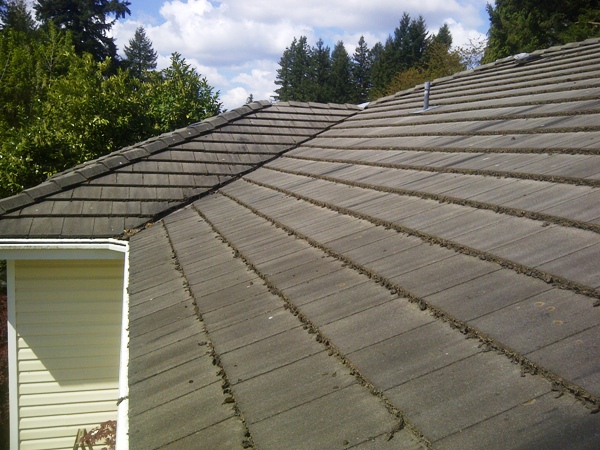 THIS 8 YEAR OLD LEAFGUARD GUTTER INSTALLATION IN SURREY, DID NOT WORK FOR THE HOMEOWNER.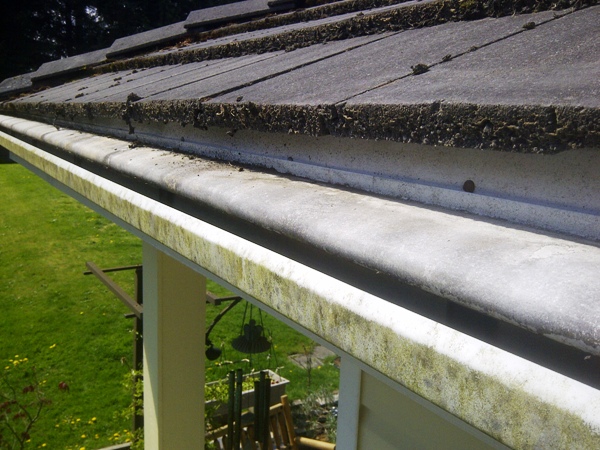 THE LEAFGUARD GUTTERS WERE NOT INSTALLED PROPERLY. WHEN IT RAINED, THE WATER OVERSHOT THESE UNDERSIZED GUTTERS.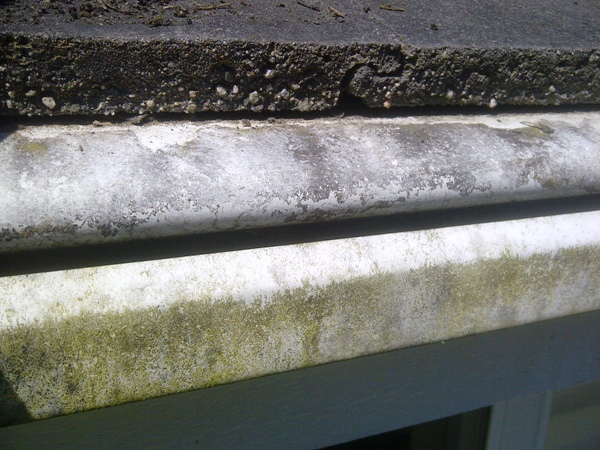 THE PAINT FINISH WORE OFF THE LEAFGUARD GUTTERS. THE HOMEOWNER WAS NOT IMPRESSED WITH THE POOR QUALITY OF THE PRODUCT.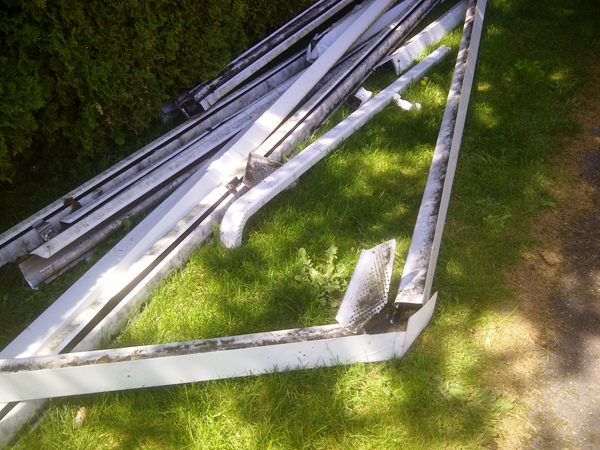 WE REMOVED AND DISPOSED OF THE GUTTER SYSTEM.




THE HOMEOWNER ORDERED LEAFPRO GUTTERS, WHICH ARE DEEP AND WIDE.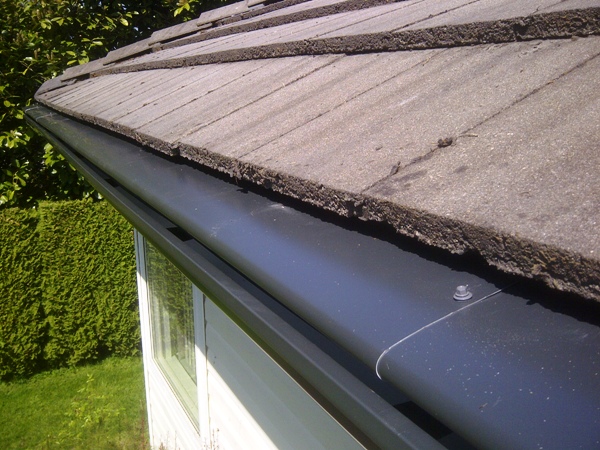 INSTALLING LEAFPRO GUTTERS HAS SOLVED THE PROBLEM OF OVERFLOWING GUTTERS.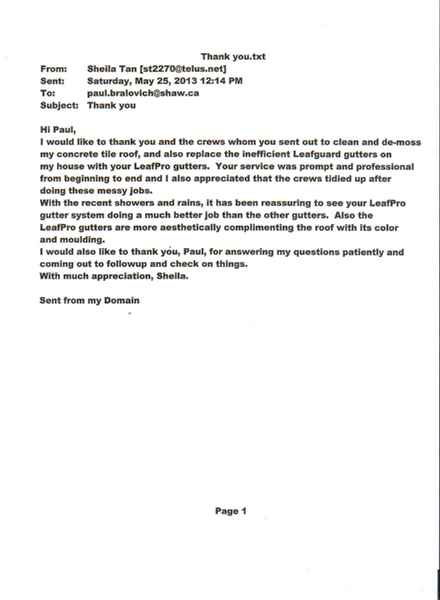 AND WE GOT A NICE LETTER OF RECOMMENDATION FROM OUR CUSTOMER.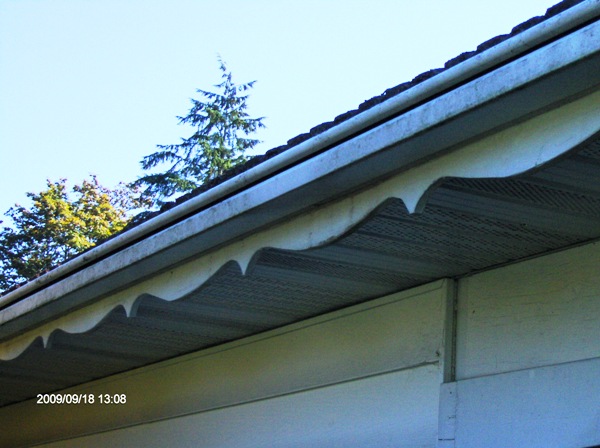 THE RAIN WOULD OVERSHOOT THE LEAFGUARD GUTTERS ON THIS SURREY HOME.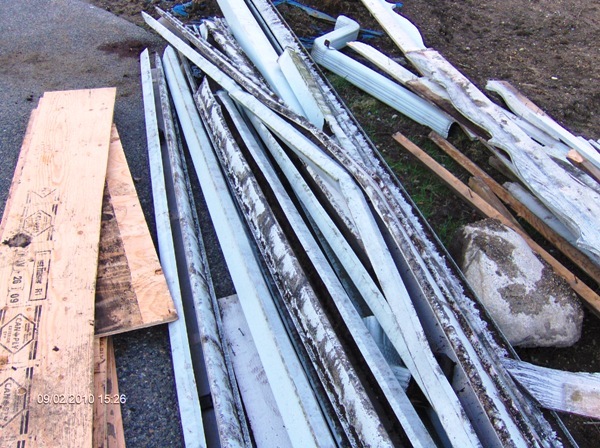 TRISTAR REPLACED THE CONCRETE TILE WITH A METAL SHINGLE, AND ALSO REMOVED THE LEAFGUARD GUTTERS.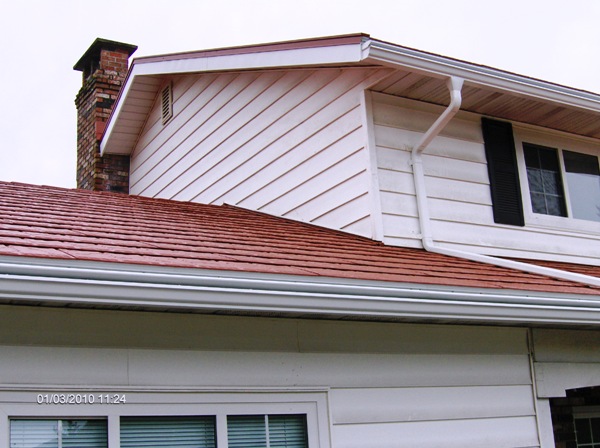 THE LARGER LEAFPRO GUTTERS WORKED WELL WITH THE NEW METAL ROOF.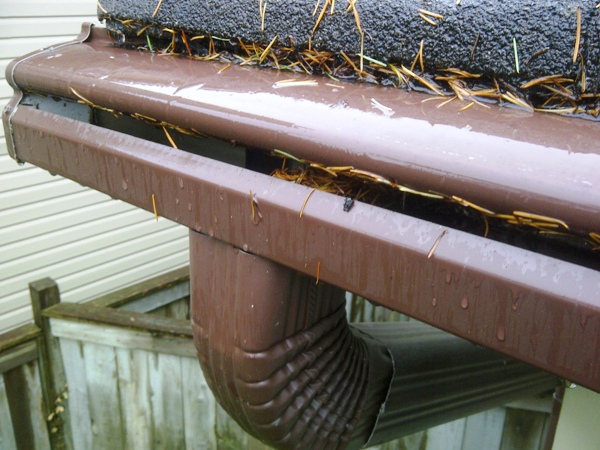 LEAFGUARD GUTTERS HAVE A SMALL OUTLET WHICH DO NOT PROMOTE PROPER DRAINAGE.




THE HOOD PORTION IS SET BACK A 1/2 INCH, SO DEBRIS FALLS STRAIGHT INSIDE, CLOGGING THE GUTTER.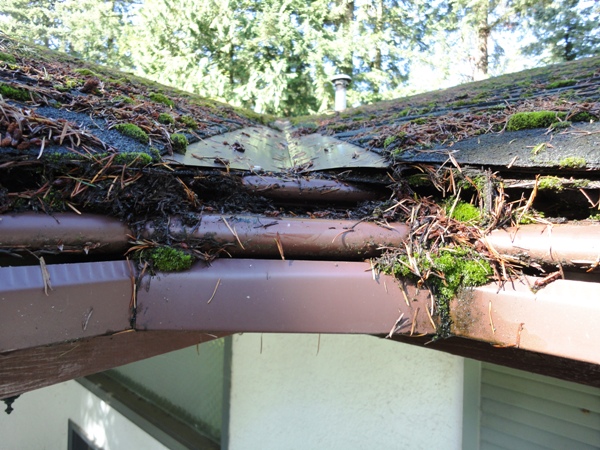 LEAFGUARD SHOULD NEVER HAVE PROMISED THAT THEIR GUTTERS WOULD WORK ON THIS HOME. THE HOMEOWNERS HAVE NEGLECTED TO CLEAN THEIR ROOF,AND THEY ARE PARTIALLY RESPONSIBLE, IF THE GUTTERS SYSTEM CLOGS UP.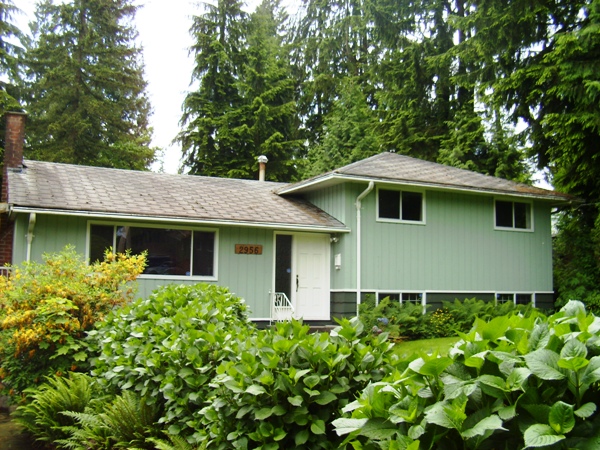 IN OUR TRAVELS , WE HAVE OBSERVED SOME CURIOUS LEAFGUARD GUTTER INSTALLATIONS.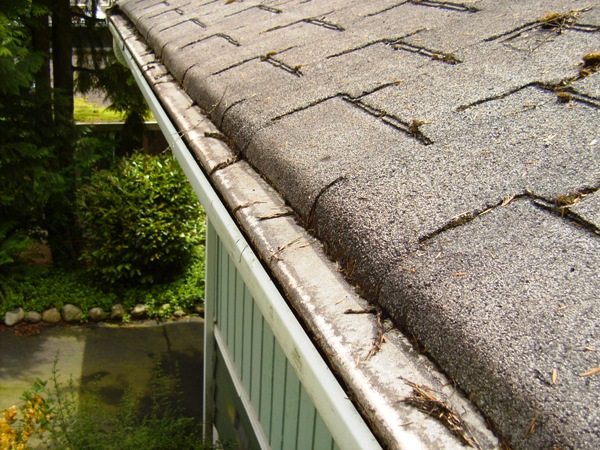 THE PAINT FINISH ON THESE LEAFGUARD GUTTERS HAS WASHED OFF.




LEAFGUARD GUTTERS, WOULD NOT REPLACE THESE GUTTERS UNDER THEIR WARRANTY.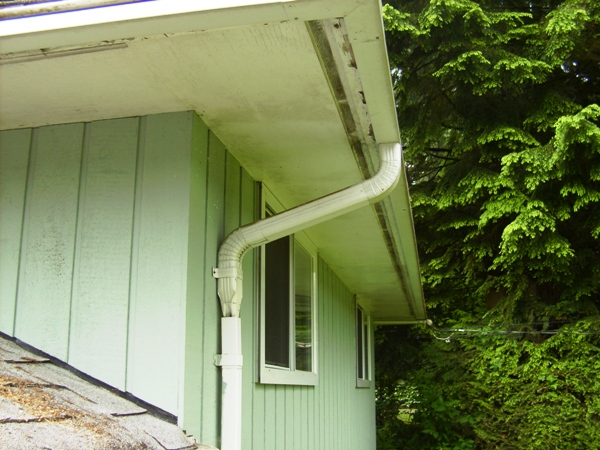 LEAFGUARD'S HUGE 3X4 DOWNSPOUTS ARE SQUISHED INTO THE CUSTOMER'S EXISTING 2X2 PLASTIC DOWNSPOUTS.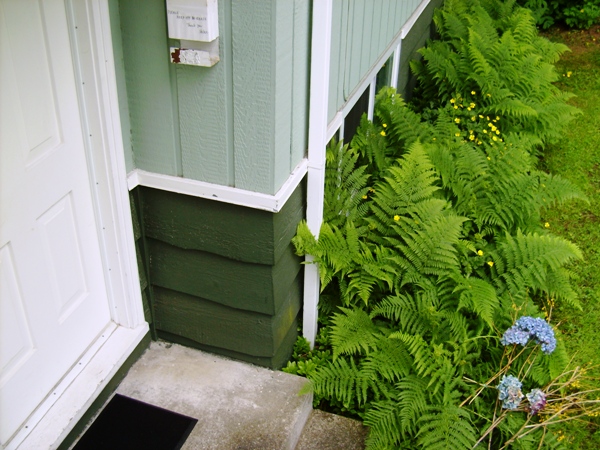 WHERE ARE THE DRAINGUARD CLEANOUT BOXES THAT ARE SUPPOSED TO BE INSTALLED TO PROTECT THE DRAINAGE SYSTEM UNDER GROUND FROM CLOGGING?




THERE IS SO MUCH DEBRIS COMING OFF THE SHAKE ROOF THAT THE LEAFGUARD GUTTERS ARE NOT DOING THE JOB AT ALL.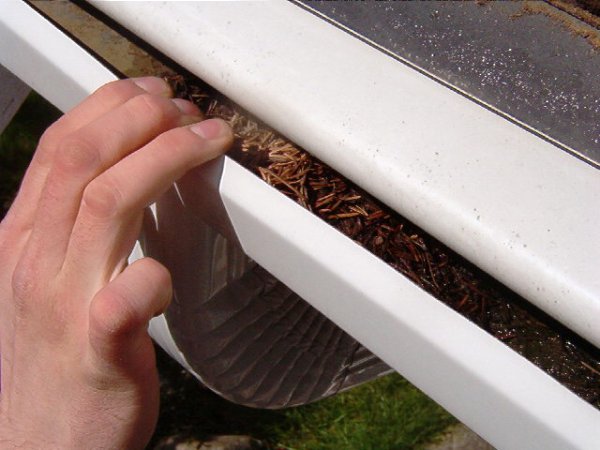 WITH LEAFGUARD GUTTER'S ONE PIECE SYSTEM, THERE IS NO WAY TO GET INSIDE THEM FOR CLEANING AND REPAIRS. LEAFPRO GUTTERS HAVE REMOVABLE HOODS FOR EASY CLEANING AND REPAIRS.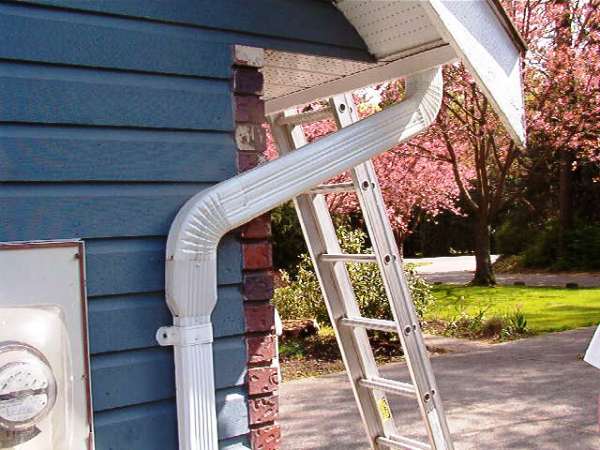 LEAFGUARD'S TRANSITION FROM A 3X4 DOWNSPOUT TO A 2X3 DOWNSPOUT LOOKS RIDICULOUS. BESIDES,WHO NEEDS A HONKIN BIG COMMERCIAL DOWNSPOUT ON A RESIDENTIAL BUILDING?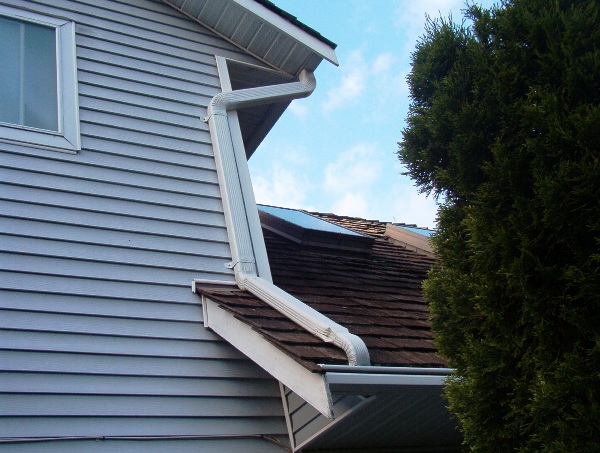 THIS IS AN AWKWARD TRANSITION FROM A 3X4 DOWNSPOUT TO A 2X3 ELBOW TO FIT INTO THE TOP OF THEIR SMALL GUTTERS.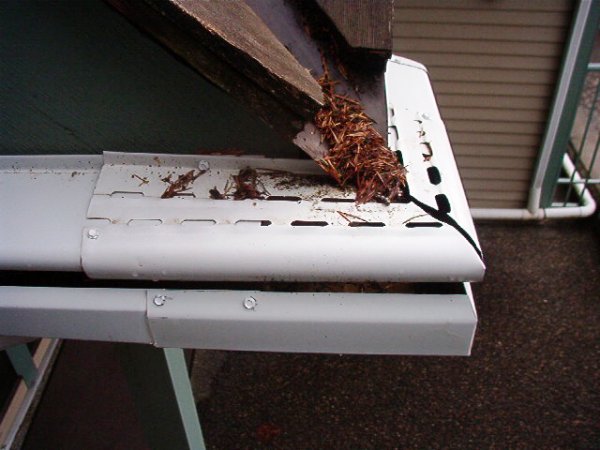 POORLY CONSTRUCTED OUTSIDE CORNER.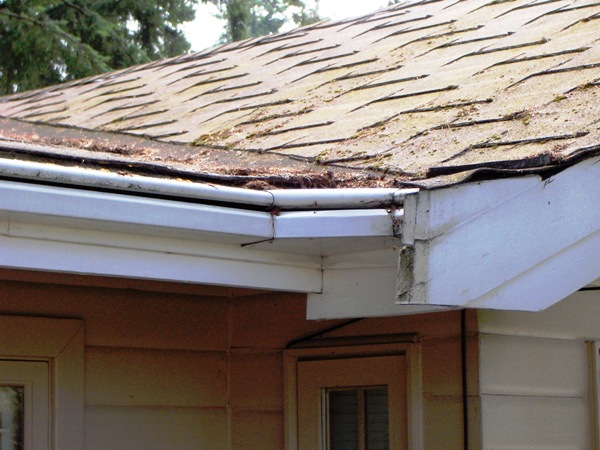 A CLOSE UP OF THEIR INSIDE CORNER.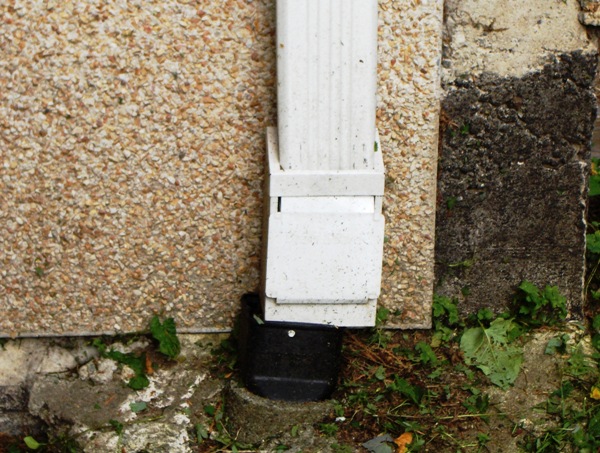 POORLY INSTALLED DRAINGUARD.