back Services

100% GUARANTEED FOR LIFE AGAINST ICE AND SNOW DAMAGE


HEAVY SNOWFALLS ALWAYS CREATE PROBLEMS FOR EXTERNAL GUTTER SYSTEMS; ESPECIALLY ON METAL ROOFS. MOST SYSTEMS CANNOT SUPPORT THE WEIGHT OF FROZEN WATER, LET ALONE THE FORCE OF TONS OF SHEDDING ICE AND SNOW. SMART CONTRACTORS AND BUILDING OWNERS RECOGNIZE THE VALUE OF OUR SNOW GUARD GUTTER SYSTEM. ONE REALLY GOOD SYSTEM IS FAR BETTER THAN TWO CHEAP ONES.




SNOWGUARD GUTTERS ARE WARRANTIED FOR LIFE AGAINST ICE AND SNOW DAMAGE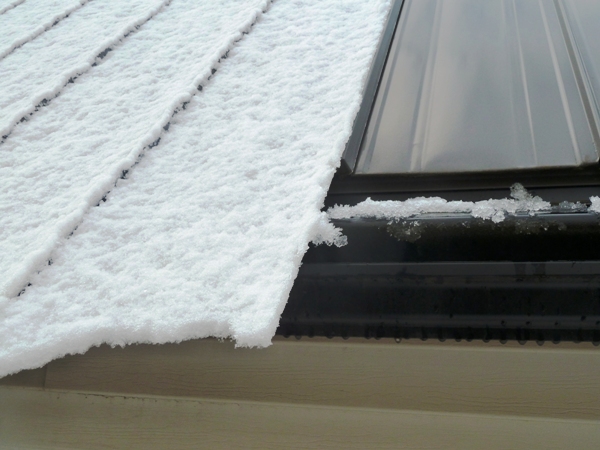 THE ICE AND SNOW SLIDES RIGHT OVERTOP OF THE SNOWGUARD GUTTER SYSTEM.




WHEN IT SNOWS, OUR GUTTERS ARE EMPTY. THEY DON'T GET FILLED WITH ICE AND SNOW. THEREFORE THEY WILL NOT GET BENT OUT OF SHAPE, OR BECOME DETACHED FROM THE BUILDING.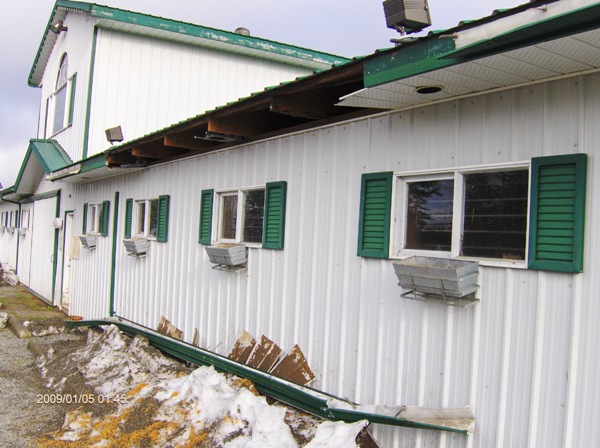 THIS EQUESTRIANN CENTRE ON 16 AVE. & 216 ST.IN SOUTH LANGLEY, EXPERIENCED GUTTER DAMAGE, AFTER EVERY MAJOR SNOWSTORM. THIS YEAR IT REALLY DID THEM IN.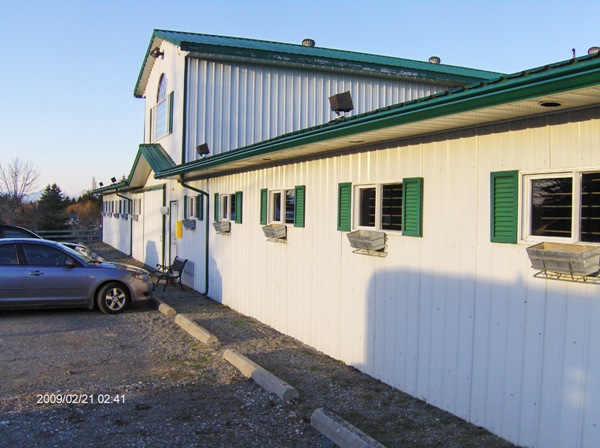 TRISTAR GUTTERS INSTALLED THE SNOWGUARD HOODED SYSTEM AND NOW THE JOB IS DONE-DONE-DONE, FOR GOOD. OURS IS THE ONLY SYSTEM THAT OFFERS A LIFETIME WARRANTY [100% MATERIAL & LABOUR]AGAINST ICE AND SNOW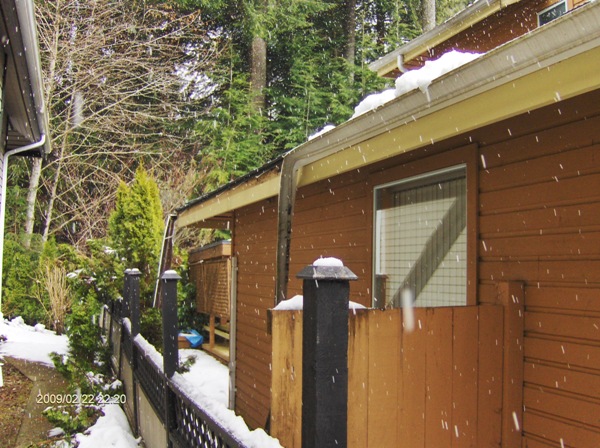 THIS HOME ON UNDERWOOD AVE., IN NORTH VANCOUVER HAD GUTTERS DAMAGED FROM 3 TO 4 FEET OF SNOW.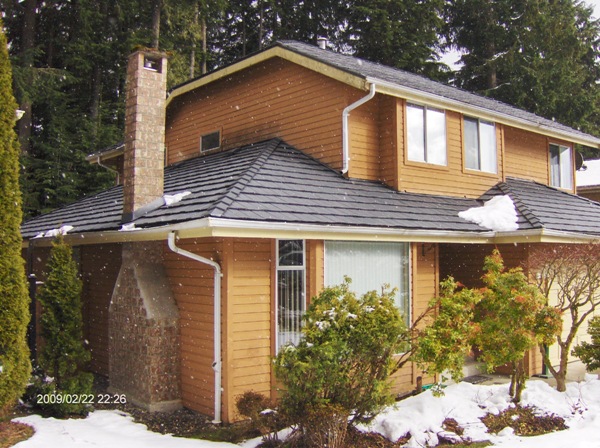 THE OWNERS WANTED OUR SNOWGUARD HOODED SYSTEM, THE SAME AS THE NEIGHBOURS THREE DOORS DOWN. SEE NEXT PIC.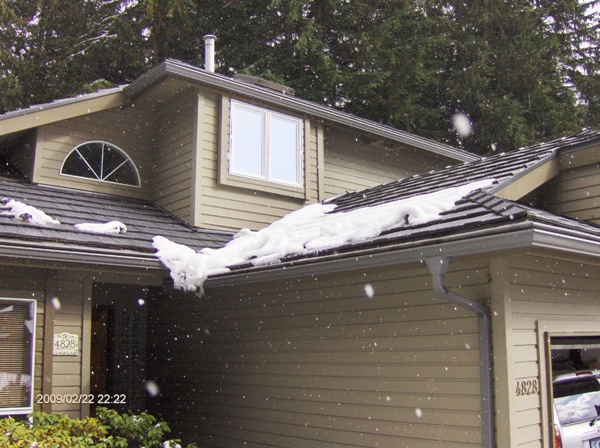 THIS HOME HAS THE SAME METAL ROOF. WE INSTALLED OUR SNOWGUARD HOODED GUTTERS IN 2007, AND THEY HAVE STOOD UP TO THE WORST WEATHER.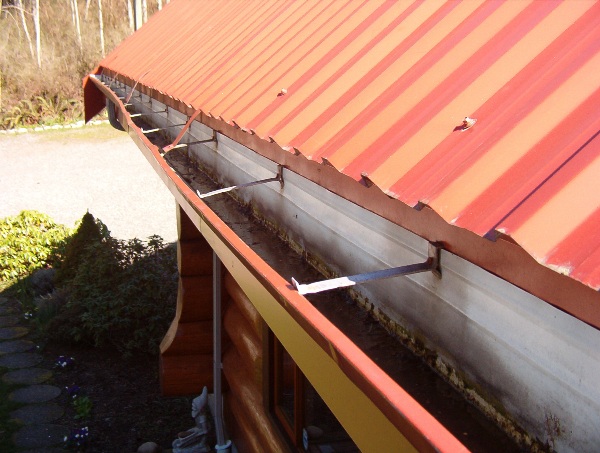 SNOW STRAPS ARE A WASTE OF TIME AND MONEY, UNDER HEAVY SNOW CONDITIONS.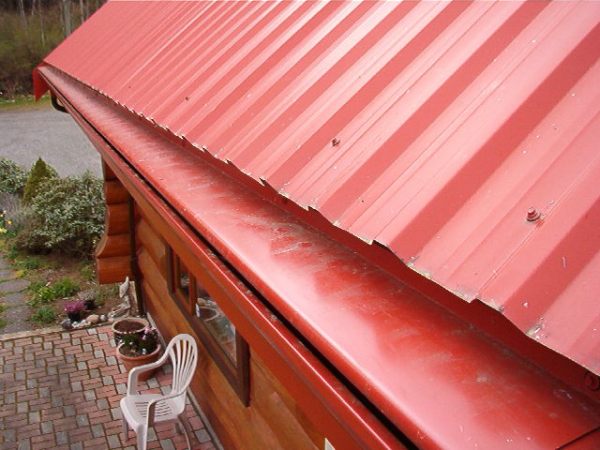 SNOWGUARD GUTTERS IN 26 GAUGE STEEL, PERMANENTLY SOLVE THE PROBLEM.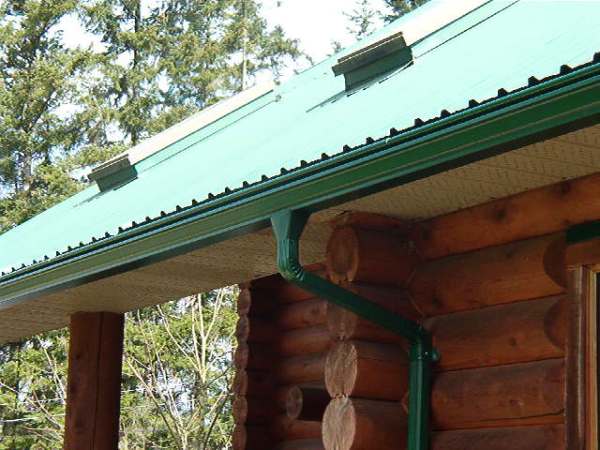 LEAFPRO GUTTERS ARE EXTREMELY EFFECTIVE ON STEEP METAL ROOFS BECAUSE OF THE OPTIMUM FLASHING ACTION.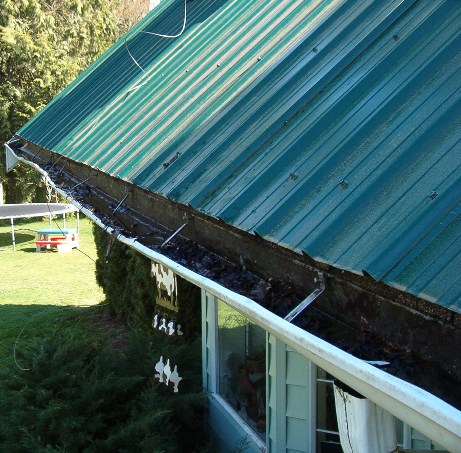 STANDARD OPEN GUTTERS ARE EASILY DAMAGED ON ANY STYLE OF ROOF. WHEN THE WEIGHT OF SLIDING ICE AND SNOW PUSHES AGAINST THEM, THEY CAN BE BENT OUT OF SHAPE, OR BECOME DETACHED FROM THE BUILDING.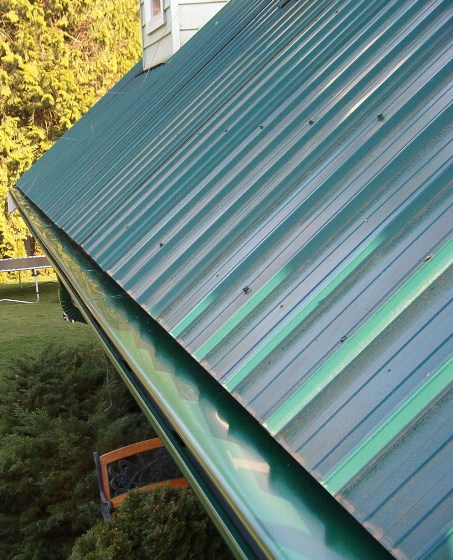 OUR SNOWGUARD GUTTERS HOODED GUTTERS, WILL ALLOW SHEDDING ICE AND SNOW TO SLIDE OVER THE GUTTERS WITHOUT CAUSING ANY DAMAGE. THERE IS A LIFETIME WARRANTY AGAINST ICE AND SNOW DAMAGE.




THE BUILDER OF THIS EQUESTRIAN CENTER INSISTED THAT STANDARD GUTTERS BRACED ON 12 INCH CENTERS, WOULD BE SUFFICIENT TO RESIST ICE AND SNOW DAMAGE. REALLY???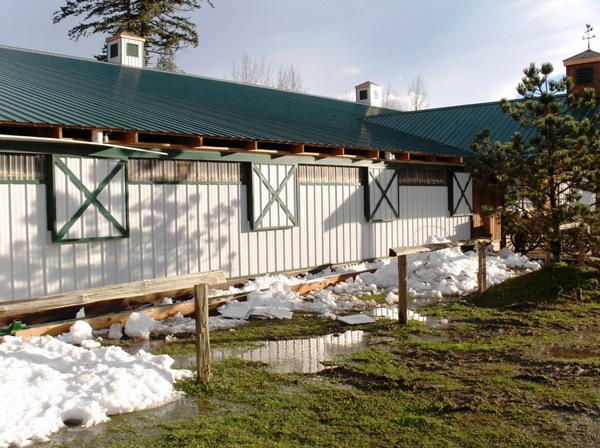 NOTICE THAT THE 2X12 FASCIA BOARDS, AND THE GUTTERS FELL OFF IN SOME SECTIONS. GUTTER COMPANIES DO NOT WARRANTY STANDARD GUTTERS, ON METAL ROOFS.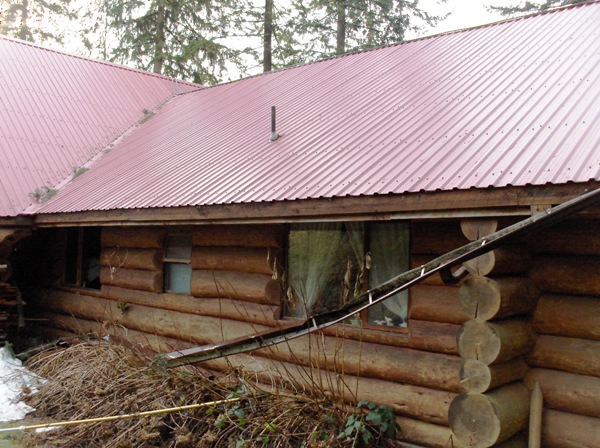 THIS HOMEOWNER IN MAPLE RIDGE HAS NEVER HAD A PROBLEM WITH SNOW IN OVER 10 YEARS. WE INSTALLED OUR SYSTEM . WILL UPDATE PICTURES OF FINISHED JOB.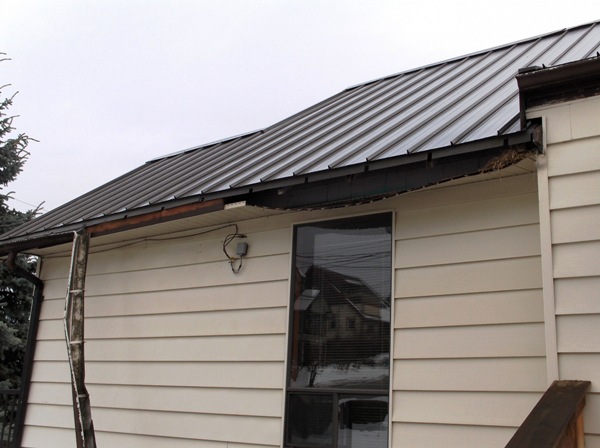 THIS HOMEOWNER IN NEW WESTMINSTER LOST HIS GUTTERS AND FASCIA BOARDS AND SOME SOFFITS.GOOD THING THE INSURANCE IS PAYING FOR REPAIRS. WILL UPDATE PICTURES ON COMPLETION.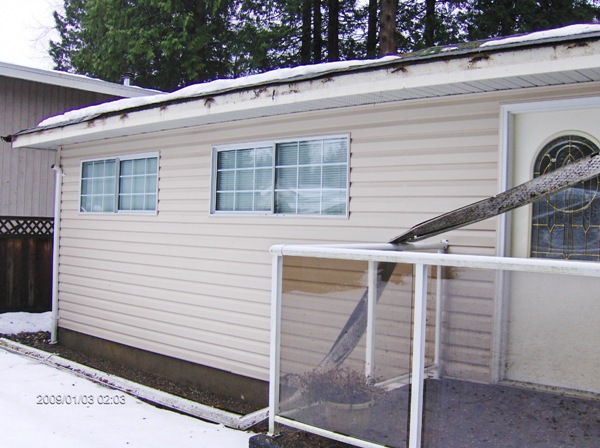 THIS HOMEOWNER WAS SOLD GUTTER GUARDS TO PREVENT ICE DAMAGE.WHEN HE CALLED THE GUTTER COMPANY FOR REPAIRS HE WAS TOLD TO GET LOST.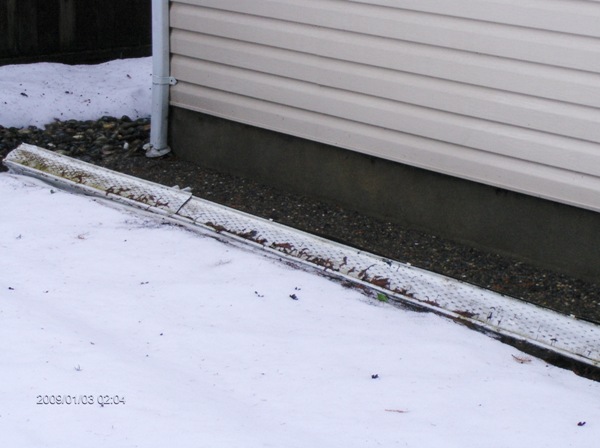 NOTICE THAT THE GUTTER GUARDS ARE INTACT. HOWEVER THE GUTTERS WERE POORLY ATTACHED EVERY 2 TO 3 FEET.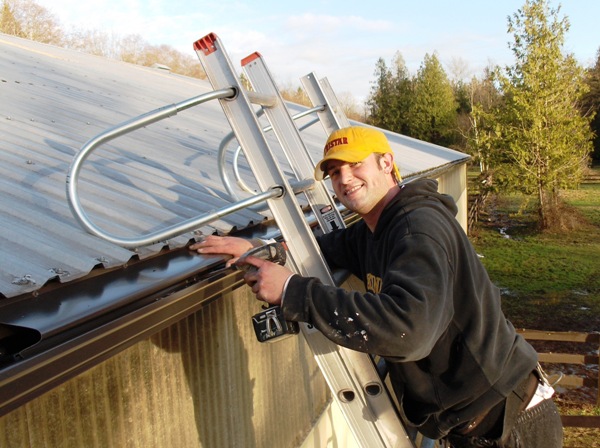 HERE'S A PICTURE OF CHRIS IN 2007, INSTALLING TRISTAR'S SNOWGUARD GUTTERS, ON A BARN IN LANGLEY. THESE GUTTERS WILL NEVER EXPERIENCE ICE AND SNOW DAMAGE, AND WE GUARANTEE IT!