back project gallery

[35] INSULATED METAL ROOF ON A MOBILE HOME


THE SYSTEM WE ARE SHOWING IS AN INSULATED METAL ROOF SYSTEM; REDUCING NOISE AND HEAT LOSS/GAIN.




THE CORRUGATED METAL ROOFS FROM THE FACTORY ARE VERY THIN AND POORLY SUPPORTED.




THE ROOF HAS LOTS OF DIPS AND VALLEYS. SEAMS USUALLY HAVE BEEN PATCHED AND REPAIRED.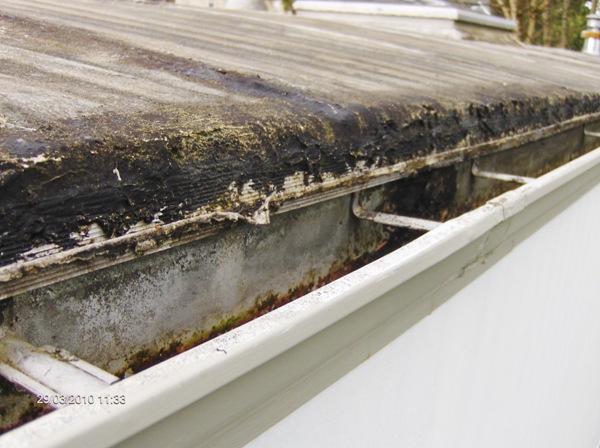 CLOSEUP OF THE FACTORY GUTTER / DRIP EDGE, WHICH WE WILL COVER UP WITH OUR OWN EAVE TRIM.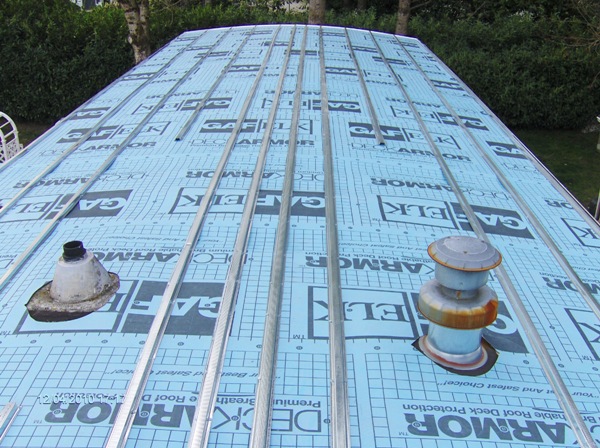 THE ROOF IS COVERED IN DECKARMOUR AND THEN METAL HAT TRACK APPROXIMATELY 16 INCHES APART.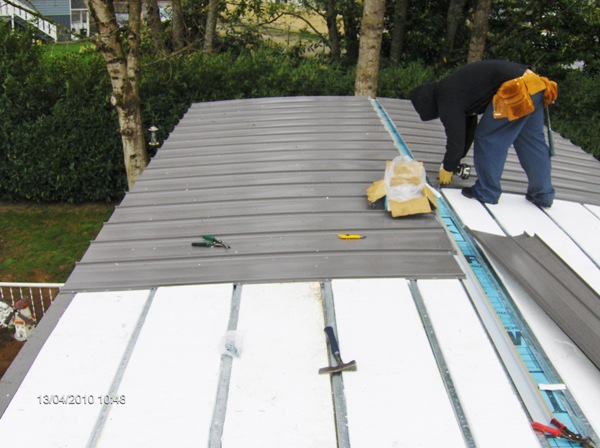 WE INSTALL ONE INCH THICK STYROFOAM INSULATION BETWEEN THE METAL FURRING STRIPS. THIS ADDS SUPPORT FOR OUR NEW ROOF PANELS.




WE BREAD PAN OUR PANELS AT THE PEAK AND INSTALL VENTED FOAM CLOSURE STRIPS.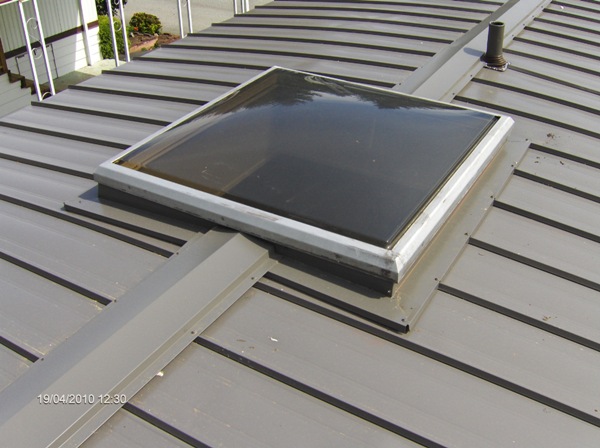 THE SKYLIGHT IS REFLASHED, AND SEALED.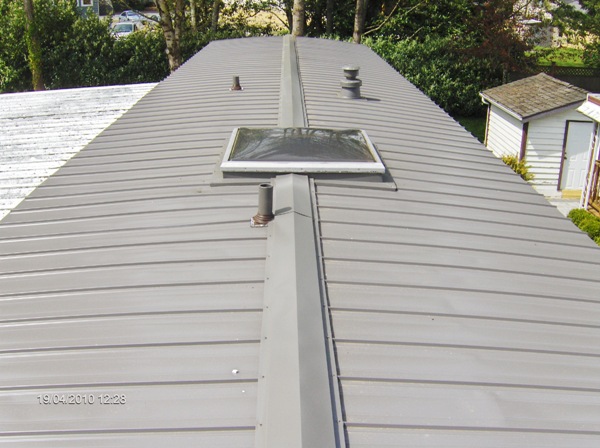 COMPLETION PICTURE FROM THE FRONT.




COMPLETION PICTURE FROM THE REAR.




WE INSTALLED NEW 5 INCH GUTTERS NICELY COORDINATED WITH THE ROOF TRIMS, PLUS GUTTER GUARDS FOR A LOW MAINTENANCE PACKAGE DEAL.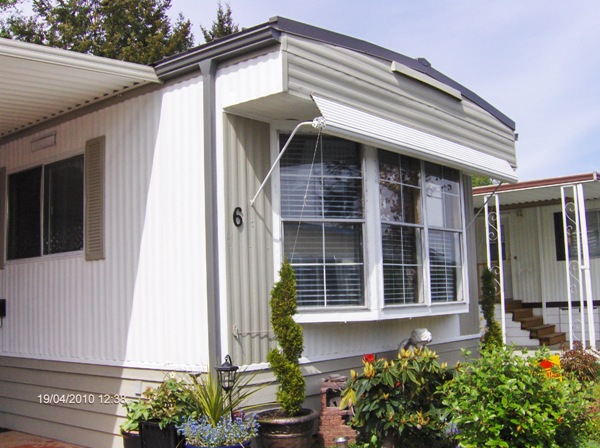 THIS IS WHAT YOU SEE FROM THE GROUND.