back project gallery

[67] METAL SLATE SHINGLES, MAPLE RIDGE B.C.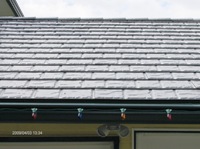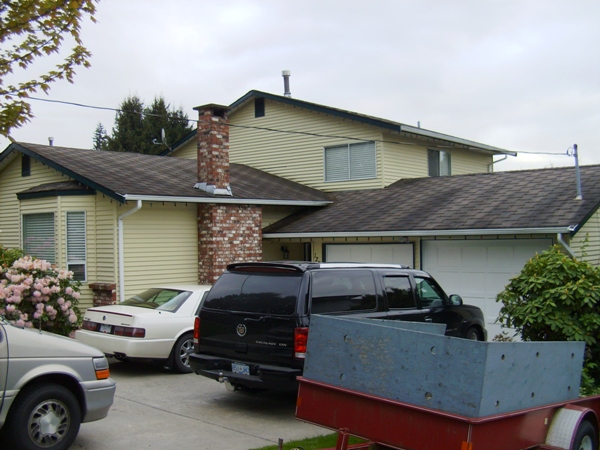 THIS HOME IS ON LAITY STREET IN MAPLE RIDGE.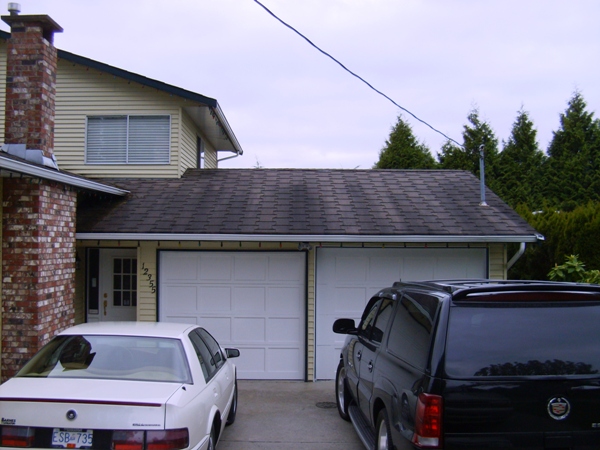 THE OWNERS CHOSE METAL OVER DUROID, BECAUSE #1- THEY COULD AFFORD IT #2- THEY HAD NO IMMEDIATE PLANS ON MOVING & THEY DIDN'T EVER WISH TO REROOF AGAIN.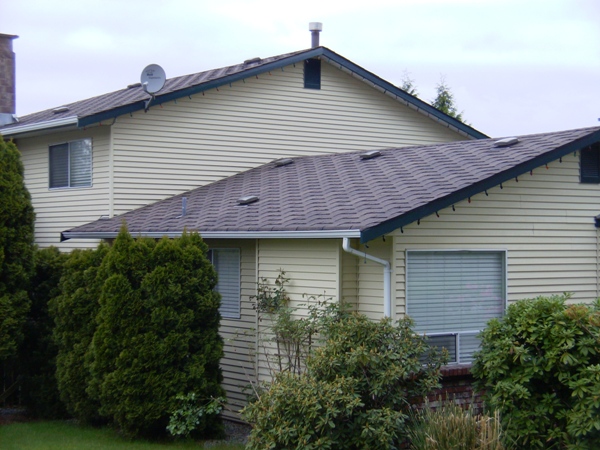 THEY WERE BASICALLY LIKE MOST OF OUR CUSTOMERS. THEY WERE SETTING THEMSELVES UP FOR RETIREMENT.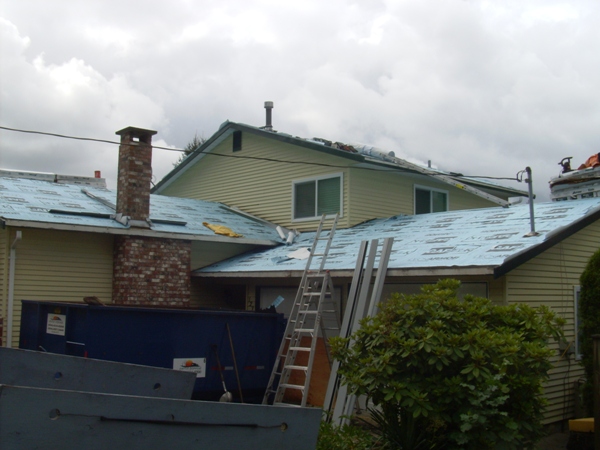 IN THEORY,WE COULD HAVE BEEN INSTALLED OUR METAL SLATE SHINGLES OVERTOP OF THE EXISTING ROOF BUT THE OWNER THOUGHT THERE MAY HAVE BEEN DAMAGED PLYWOOD THAT REQIUIRED REPLACING.




WE STRIPPED THE ASPHALT SHINGLES AND INSTALLED DECKARMOUR PREMIUM UNDERLAY TO THE COMPLETE ROOFDECK.




WE INSTALLED ALL NEW FASCIA AND GABLE COVERS, IN HARTFORD GREEN WHICH WE SPECIAL ORDERED, TO MATCH THE EXISTING WINDOW AND DOOR TRIMS.




NOTICE THAT WE PAINTED THE CHIMNEY AND ALL METAL ROOF VENTS AND FIXTURES IN MATCHING PAINT, TO BLEND IN WITH THE ROOF.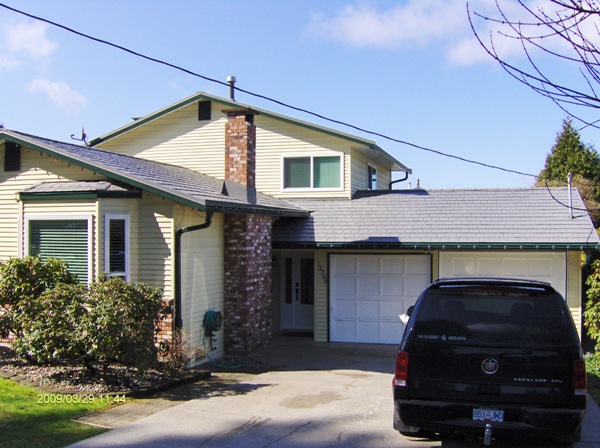 WE ACHEIVED MAXIMUM VENTILATION WITH OUR CONTINUOUS RIDGE VENT SYSTEM.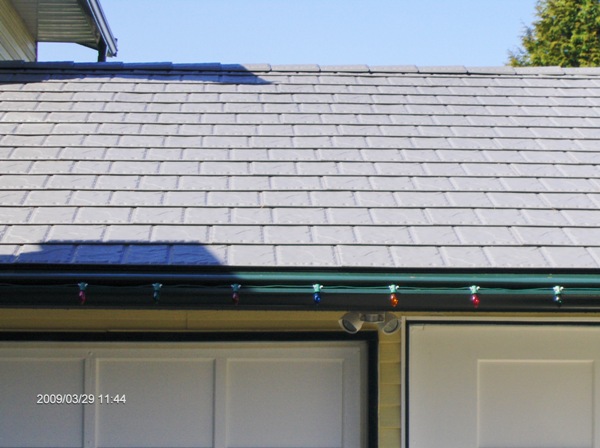 FINALLY,WE INSTALLED OUR PREMIUM LEAFPRO GUTTERS, FOR A TRULY LOW MAINTENANCE ROOFING AND GUTTERS SYSTEM.