back project gallery

[21] METAL ROOF IN SURREY B.C.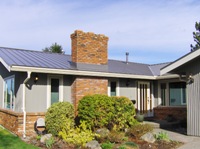 THIS WAS YOUR TYPICAL HOME IN YOUR TYPICAL SUBDIVISION. THERE WERE A FEW METAL ROOFS IN THE AREA, AND THE HOMEOWNERS REALLY LIKED THE LOOK OF THEM. THE GREATEST CHALLENGE WAS DECIDING ON A SUITABLE P




I BROUGHT VARIOUS SAMPLES OF SNAPLOCK PANELS AND METAL SHINGLES. AFTER A ALOT OF DELIBERATION ALL PARTIES FELT CONFIDENT, THAT THE LINEAR PANELS WOULD SUIT THE ANGLES OF THIS U-SHAPED HOME.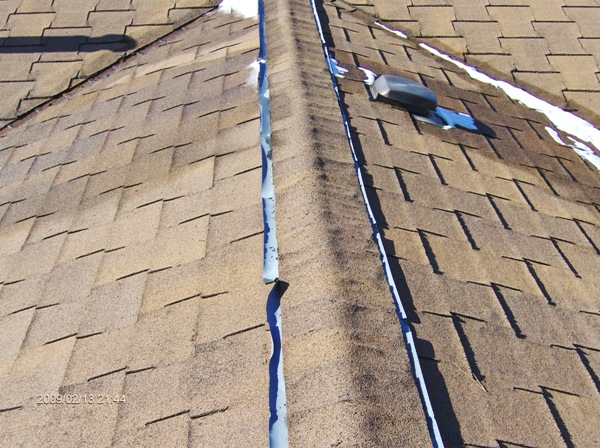 THE T-LOCK SHINGLES ARE WEATHER BEATEN AND WORN OUT. INTERLOCKING SHINGLES ARE NOW OBSOLETE, AS PRODUCERS STOP MAKING THEM IN 2008.




THE GRANULES HAVE ERODED FROM THE SURFACE OF THE SHINGLES.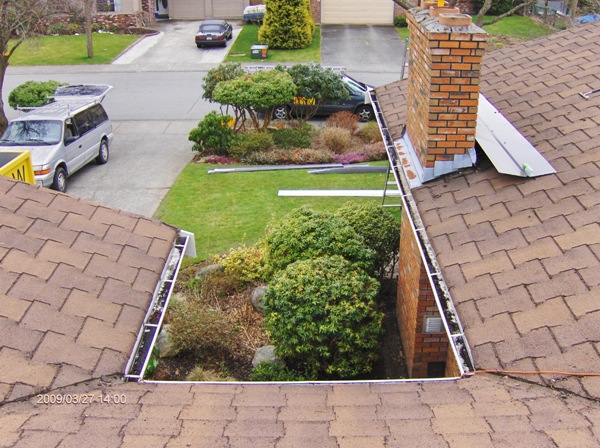 THE GUTTERS ARE FULL OF GRANULES.




WE STRIPPED THE SHINGLES A SECTION AT A TIME, AND APPLIED DECKARMOUR UNDERLAY.




OUR SNAPLOCK ROOFING PANELS WERE ROLLFORMED ON THE JOBSITE AND LOCKED INTO AN EAVE TRIM.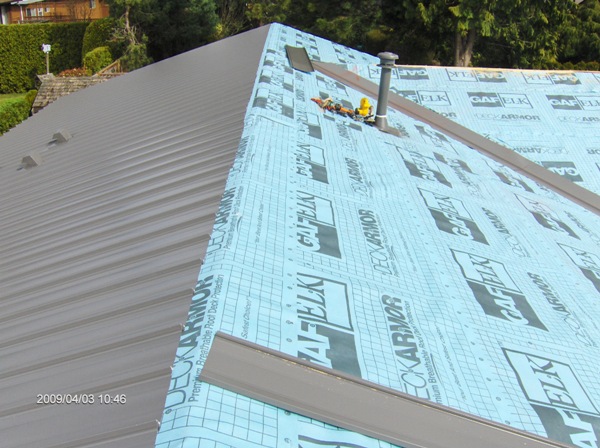 THE METAL ROOF IS STARTING TO LOOK GOOD AT THE HALF WAY MARK.




WE INSTALLED OUR LEAFPRO GUTTER SYSTEM, COLOR- ALMOND.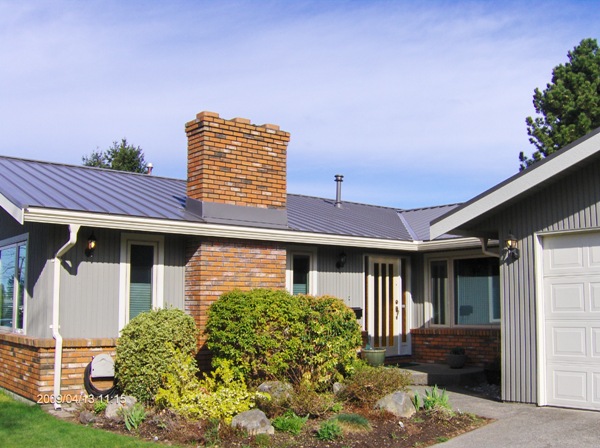 THIS STEEL ROOF LOOKS BEAUTIFUL, AND THE HOMEOWNERS WERE VERY PLEASED. THEY HAVE RECEIVED NUMEROUS COMPLIMENTS,ON THEIR CHOICE OF METAL ROOFING.