back project gallery

[18] METAL ROOF IN CHILLIWACK B.C.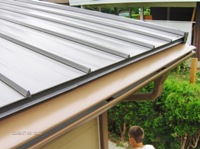 TRISTAR METAL ROOFING PROS SPECIALIZE IN LOW SLOPE METAL ROOFING.




THIS WAS A TAR & GRAVEL CONVERSION TO LOW SLOPE METAL ROOFING.




THE EXISTING 3/8 PLYWOOD DECKING WAS REALLY SPONGEY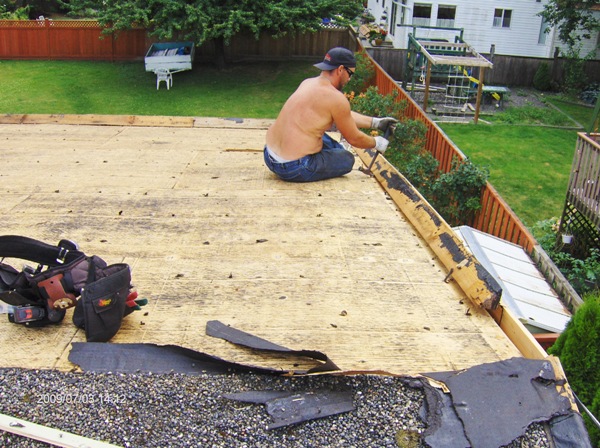 WE REMOVED THE CANT STRIPS AND 1X8 AT THE EAVES AND GABLES.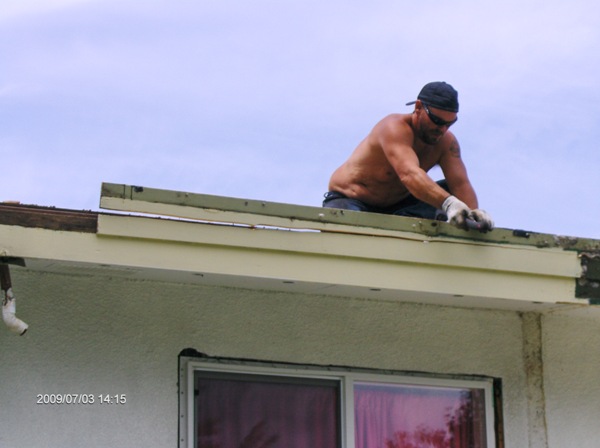 THE CUSTOMER REQUESTED THAT WE GET RID OF THE BUILT IN GUTTER SYSTEM, AND GO WITH AN EXTERNAL HOODED GUTTER SYSTEM, SUCH AS OUR LEAFPRO GUTTERS.THE FASCIA BOARDS AT THE EAVES ARE BEING REMOVED.




TO STIFFEN UP THE ROOFDECK WE APPLIED 3/8" PLYWOOD SHEATHING.




THE METAL SNAPLOCK ROOFING PANELS WERE APPLIED OVER DECKARMOUR PREMIUM UNDERLAY. HERE YOU SEE THE GAP ALLOWING FOR CONTINUOUS RIDGE VENTING.WE INSTALLED VENTED FOAM CLOSURE STRIPS.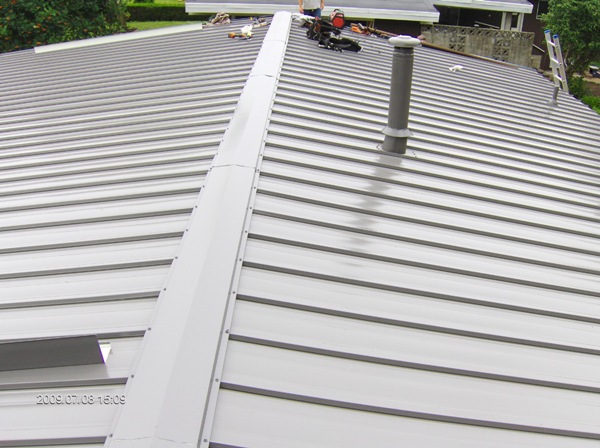 THE CONTINUOUS RIDGE VENT SYSTEM IS COVERED UP, WITH OUR WIDE ANGLE RAISED RIDGE FLASHING.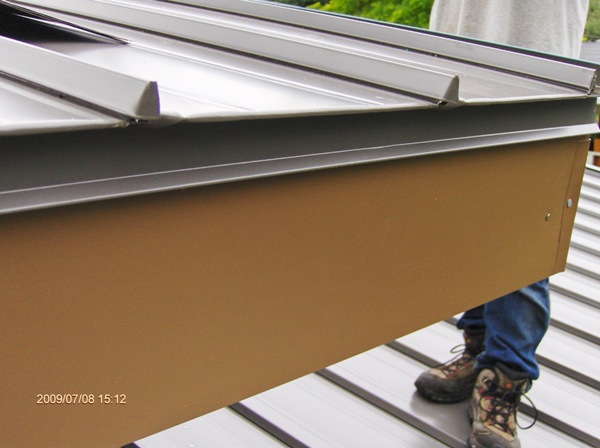 ALL THE SNAPLOCK ROOFING PANELS ARE LOCKED INTO AN EAVE TRIM. THE FASCIA BOARDS ARE COVERED IN CUSTOM BENT FASCIA COVERS, TO MATCH OUR GUTTERS.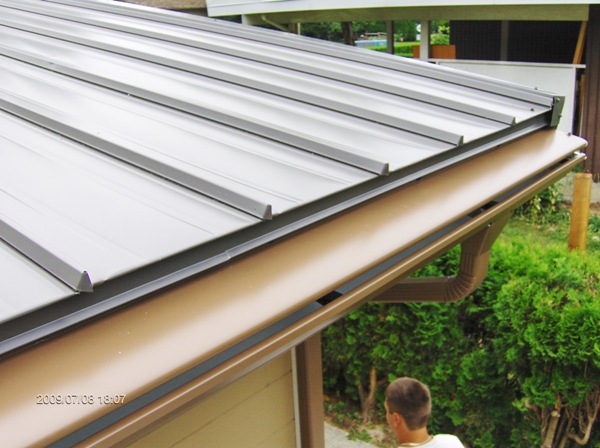 WE INSTALLED OUR LOW MAINTENANCE LEAFPRO HOODED GUTTER SYSTEM.




NOW YOU CAN SEE THE ROOF LINE. THE GUTTERS MATCH THE SIDING BELOW. THE CUSTOMERS WERE VERY PLEASED WITH THEIR NEW METAL ROOF SYSTEM, AND LEAFPRO GUTTERS.