back project gallery

[70]METAL SLATE SHINGLES, IN MAPLE RIDGE B.C.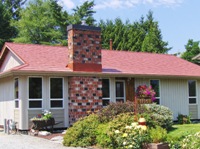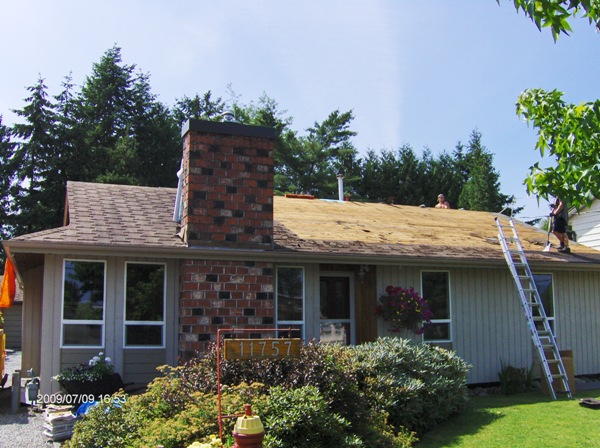 THE ROOF HAD SOME MINOR LEAKS. WE NOTICED THAT THE PREVIOUS ROOFER HADN'T INSTALLED ROOFING FELT PRIOR TO LAYING DOWN THE DUROID SHINGLES. THIS SHOULD HAVE BEEN DONE.




THE OLDER SECTION OF THE ROOF HAD SHIPLAP BOARDS. THE ADDTION HAD PLYWOOD. IF THEY WERE GOING TO INSTALL ASPHALT SHINGLES THE ROOF SHOULD HAVE BEEN RESHEETED WITH PLYWWOD, UPPING THE COST.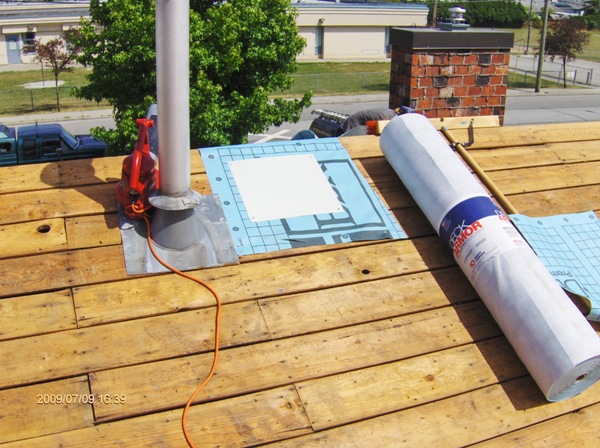 RESHEETING WAS NOT NECESSARY FOR INSTALLING OUR METAL PANELS. WE INSTALLED DECKARMOUR UNDERLAY. THE OLD VENT HOLES WERE COVERED UP, AS WE PLANNED ON INSTALLING CONTINOUS RIDGE VENTING.