back project gallery

[32] ALUMINUM ROOF REPLACED IN NORTH VANCOUVER B.C.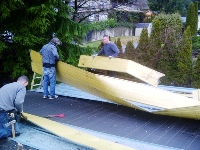 THIS IS ANOTHER POORLY INSTALLED FIN-ALL ALUMINUM ROOF.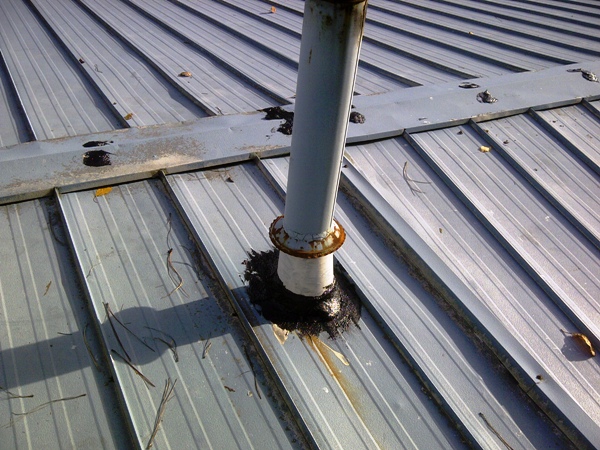 THE ROOF HAD TO BE PATCHED AS THERE WERE LEAKS EVERYWHERE.




A TARP WAS INSTALLED OVER A MAJOR LEAK AREA.




THE FLIMSY PANELS WERE LOOSE AT THE SEAMS.




ROOFING NAILS WERE POKING UP THROUGH THE ROOF PANELS.




WE REMOVED THE ALUMINUM ROOF PANELS .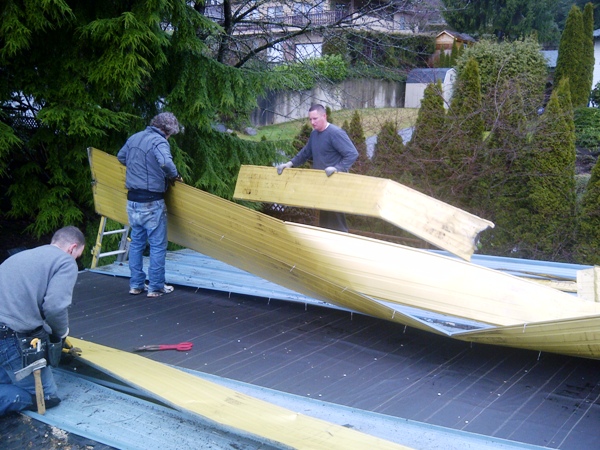 REMOVING THE TIN FOIL PANELS WAS A EASY AS PEELING A BANANA.




THE WET ROOFING GAVE OFF A TERRIBLE ODOR.




WE REMOVED THE UNDERLYING TAR AND GRAVEL ROOF, DOWN TO THE TONGUE AND GROOVE CEDAR DECKING.




THE ROOF PANELS WERE NOT CLOSED OFF PROPERLY TO PREVENT WATER INFILTRATION.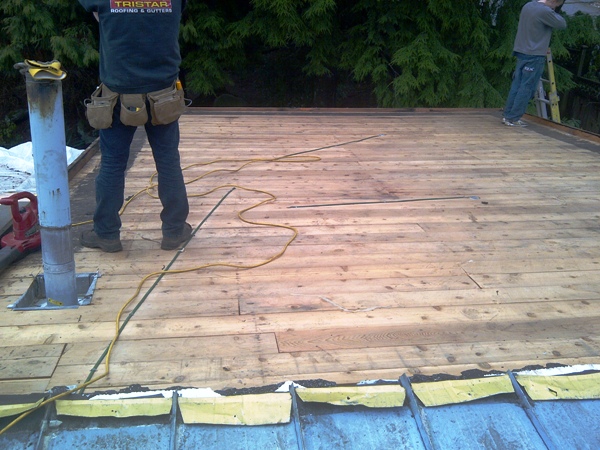 THE CEDAR ROOF DECK WAS IN GOOD CONDITION.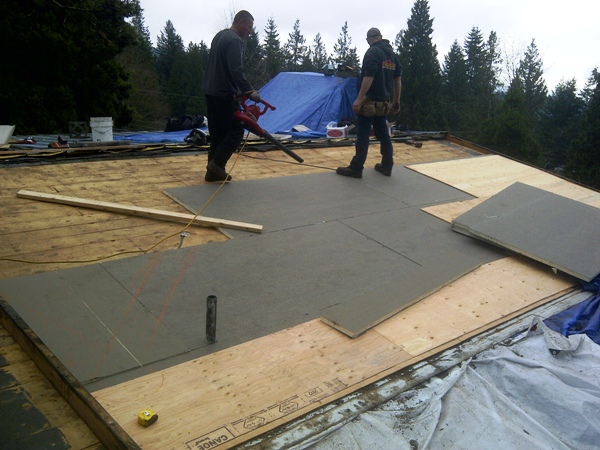 WE INSTALLED 1-1/2 POLYISO RIGID INSULATION, AND SHEETED OVER IT WITH PLYWOOD.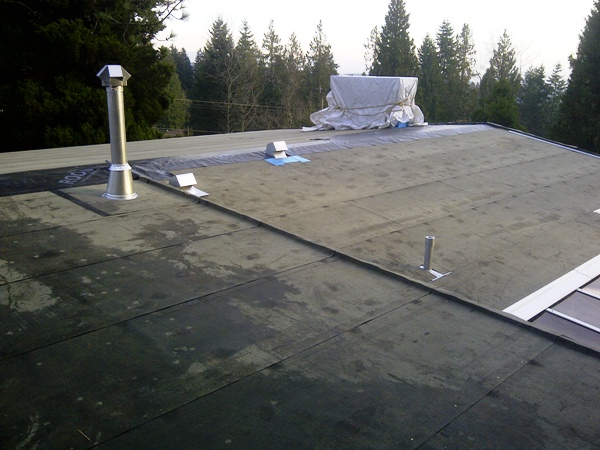 WE APPLIED ICE AND WATER SHIELD TO THE ENTIRE ROOF.




WE MANUFACTURED OUR SNAPLOCK ROOFING PANEL ON SITE.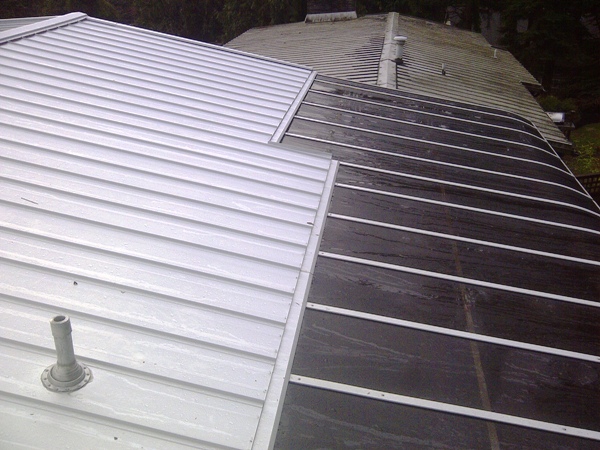 WE USED 26 GUAGE GALVALUME , WHICH WOULD BE HEAT REFLECTIVE, IN THE SUMMER MONTHS.




THIS ROOF IS A HELLUVA LOT BETTER ROOF THAN THE ONE HE HAD.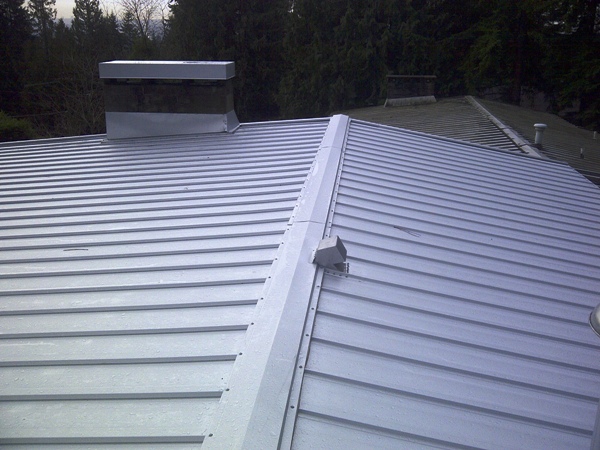 ANOTHER JOB WELL DONE BY TRISTAR METAL ROOFING PROS.