back project gallery

[10] METAL ROOF CLADDING IN MISSION B.C.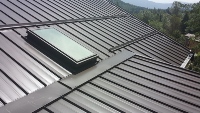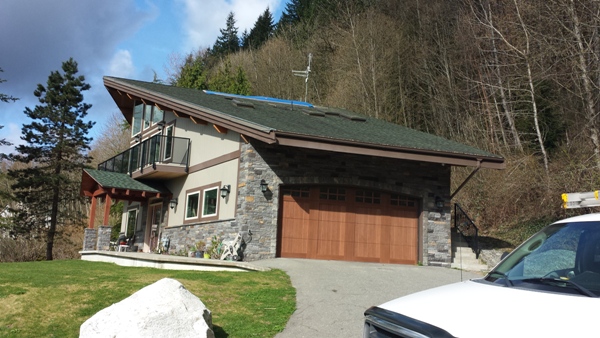 THE ROOF LOOKED IN GOOD CONDITION FROM A DISTANCE. ON CLOSER EXAMINATION, THE FIBERGLASS ASPHALT SHINGLES WERE CRACKED AND DELAMINATING.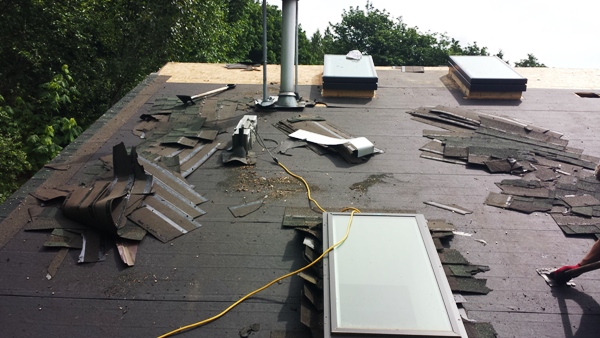 WE STRIPPED OFF THE OLD SHINGLES AND RESHEETED OVER THE EXISTING OSB WITH 1/2" PLYWOOD.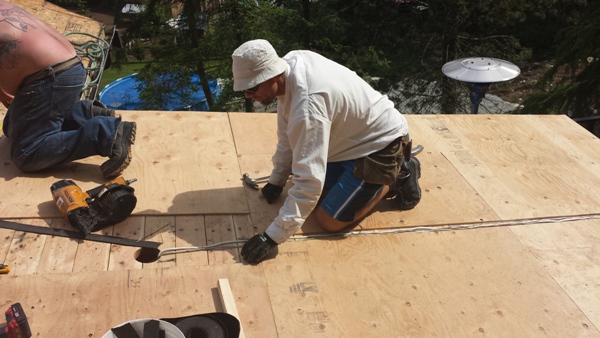 WE RECESSED SOME SPEAKER WIRES, INTO THE REAR ROOF DECK.




THE ROOF WAS COVERED IN GAF DECKARMOR PREMIUM "BREATHABLE" UNDERLAY FOR A SUPERIOR WATER TIGHT APPLICATION




WE APPLIED A PEEL & STICK, ICE & WATERSHIELD TO THE REAR LOW SLOPE ROOF.




WE WERE ABLE TO RUN OFF 50 FOOT LONG SNAPLOCK ROOFING PANELS WITH OUR ROLL FORMER ON SITE.




WE INSTALLED CUSTOM 24 GUAGE STEEL FASCIA BOARD COVERS, TO MATCH THE ROOF.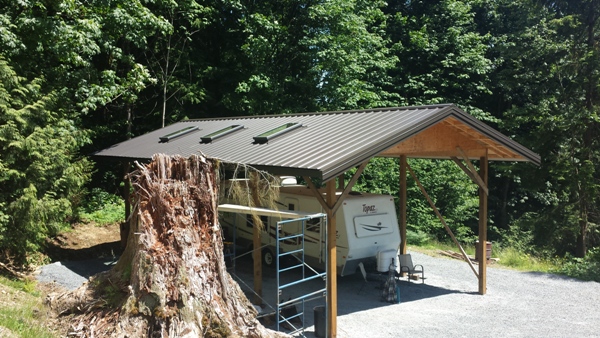 WE INSTALLED THE SAME 24 GAUGE SNAPLOCK ROOFING ON THE RV CARPORT.




WE HAD TO INSTALL OUR METAL ROOF PANELS AROUND 8 SKYLIGHTS, ON THE HOUSE, AND 6 ON THE CARPORT.




THE VIEW LOOKING DOWN FROM THE PEAK.




A VIEW SHOWING TRANSITIONS AT THE BACK OF THE ROOF.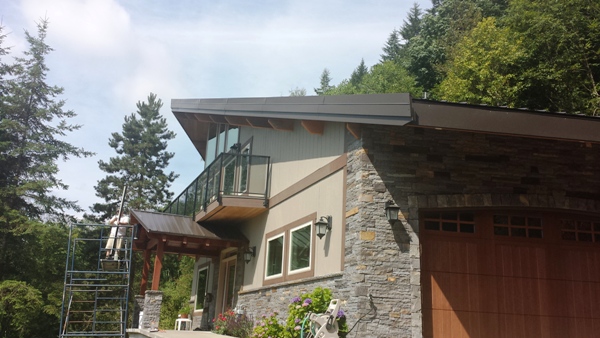 COVERING UP ALL THE FASCIAS WITH CUSTOM METAL FLASHINGS, WAS A HUGE IMPROVEMENT TO THE OVERALL APPEARANCE.




WE INSTALLED SNOW GUARDS.




OUR SHEET METAL GUYS DID A GREAT JOB ON DETAIL FLASHINGS.