back project gallery

[94]OIL CANNING ON METAL ROOFS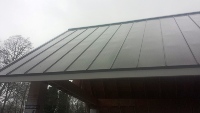 OIL CANNING MAY BE A DEFECT IN THE RAW MATERIALS, OR A DEFECT IN THE MANUFACTURING PROCESS. TRISTAR MANUFACTURERS AND INSTALLS SNAPLOCK METAL ROOFING TO THE HIGHEST STANDARD.IT'S NOT ALWAYS ABOUT THE COST: IT'S WHOSE DOING THE JOB.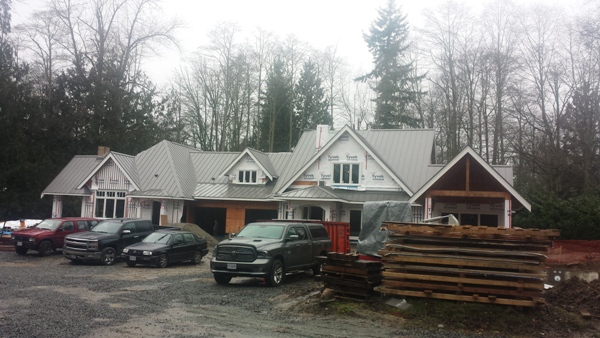 NEW CONSTRUCTION IN SOUTH LANGLEY. I OBSERVED MY COMPETITORS WORK, WHILE DOING A GUTTER ESTIMATE, FEB 4/2015.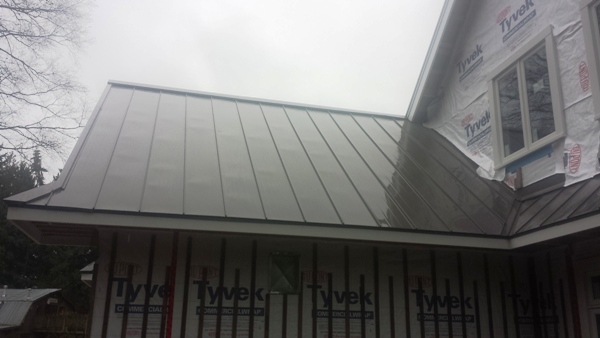 THE DOWN SIDE OF THE WIDER PANEL IS THE RISK OF[OIL CANNING] OR BUCKLING IN THE HEAT. A NARROWER PANEL MAY HAVE LAID FLATTER DURING EXPANSION AND CONTRACTION.




THESE ARE 18" WIDE STANDING SEAM PANELS -USING HEAVIER 24 GAUGE MATERIALS. EVEN WITH STIFFENING RIBS, THESE PANELS ARE BUCKLING.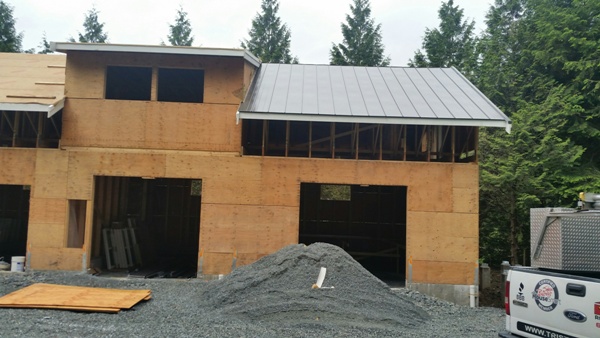 BETWEEN THE 12 INCH AND 16 INCH WESTFORM PROLOK PANELS, MY COMPETITOR CHOSE THE WIDER PANELS THAT INSTALL FASTER.




WORST CASE SCENARIO IS: A WIDE PANEL AND A LIGHTER GAUGE. BEST CHANCE FOR SUCCESS IS USING A NARROWER PANEL, PLUS A HEAVIER GAUGE, WHERE IS PLENTY OF COMPENSATION FOR EXPANSION AND CONTRACTION.




I OBSERVED THIS METAL ROOF BEING INSTALLED BY A COMPETITOR.
GAS STATION AND STORE AT 176 ST AND 8TH AVE SURREY.




THESE ROOF PANELS ARE OIL CANNING, IN THE MIDST OF ON GOING CONSTRUCTION.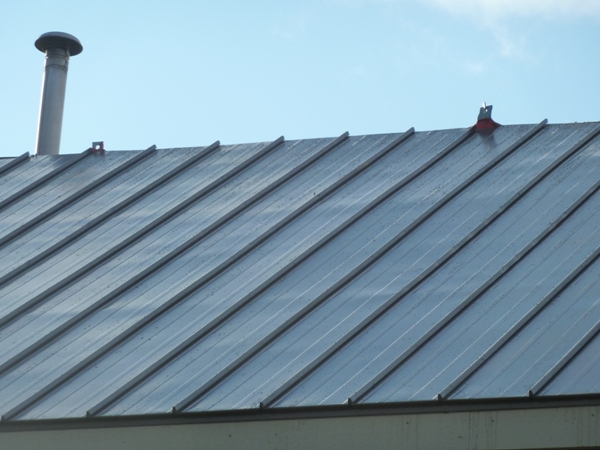 THESE PANELS APPEAR TO BE WESTFORMS 16 INCH PROLOK PANELS.THE PROBLEM COULD BE THE USE OF A LIGHTER GAUGE MATERIALS, OR PERHAPS THE PANELS ARE INSTALLED TOO TIGHT. TERRIBLE PRESENTATION.