back project gallery

[24] METAL CLADDING NEW HOME IN WHITEROCK B.C.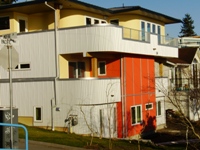 WE RUSHED TO INSTALL THE METAL ROOF, BEFORE THE RAINY SEASON SET IN. THE WALLS WERE KEPT DRY WITH TYVEC VAPOUR BARRIER.




SCAFFOLDING WAS SET UP TO INSTALL THE METAL CLADDING ON THE WALLS.THE PANELS SPECIFIED WERE 26 GAUGE 1/2 ROUND GALVALUME PANELS FROM VICWEST STEEL.




A LOT OF TIME WAS SPENT ON INSTALLING CUSTOM FLASHINGS ON CURVED SECTIONS.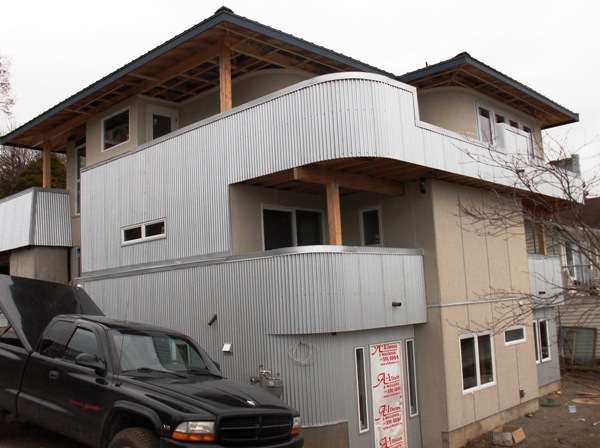 WE TRACED THE CURVED PATTERN OF THE RAILINGS, ONTO PLYWOOD TEMPLATES.THE CAPPING WAS INSTALLED WITH S-LOCKS, AND STANDING SEAMS ON THE CORNERS.




THE SCAFFOLDING STAYED UP FOR THE SOFFIT AND GUTTER INSTALLERS.




WE FINALLY GOT COMPLETION PICTURES IN THE LATE SUMMER, WHEN ALL THE PAINTING AND LANDSCAPING WAS FINISHED.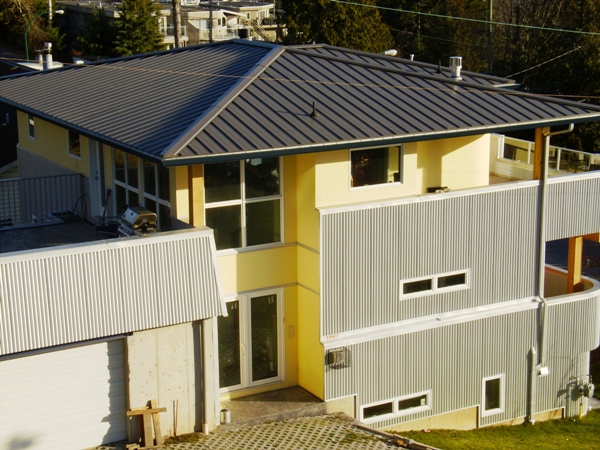 THIS MODERN HOME IS COVERED IN LOW MAINTENANCE METAL ROOFING AND STEEL CLADDING, WHICH SHOULD LAST A LIFETIME.