back project gallery

[75] METAL SHINGLES IN COQUITLAM B.C.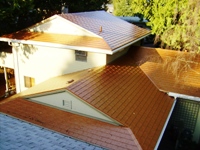 THE PRODUCT USED HERE IS FUTURE ROOF SYSTEMS, STEEL SHINGLE , IN A WEATHERED COPPER FINISH.




OUR INSPECTION OF THIS 12 YEAR OLD ROOF, SHOWED THAT IT WAS WELL WORN AND READY TO BE REPLACED.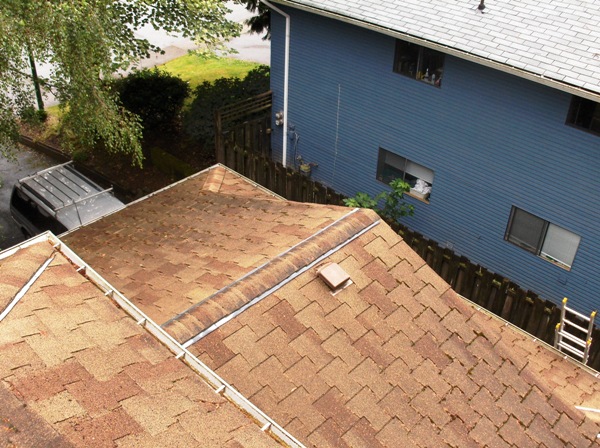 EVEN WITH ZINC STRIPS, THIS ROOF WAS A MOSS MAGNET.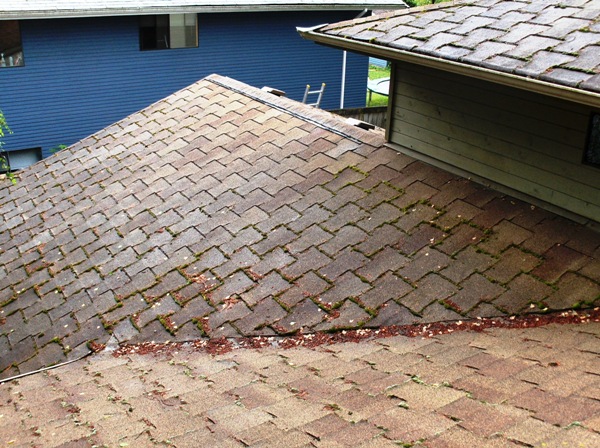 THE VALLEY SECTION WAS ROTTING OUT. THE PREVIOUS ROOFER DID NOT APPLY ROOFING FELT UNDER THESE SHINGLES, FOR SECONDARY WATER PROTECTION.




THE HOMEOWNERS WERE INTERESTED IN LONG LASTING, LOW MAINTENANCE ROOFING AND GUTTER SYSTEM. WE RECOMMENDED THE FUTURE SYSTEMS STEEL SHINGLES.




THE OLD SHINGLES WERE REMOVED AND DISPOSED OF. MUCH OF THE EXISTING PLYWOOD WAS POORLY FASTENED, SO WE RENAILED IT.




ONCE THE SHINGLES WERE REMOVED AND THE DECK CLEANED AND PREPPED, WE APPLIED PEEL AND STICK / ICE AND WATER SHIELD TO THE COMPLETE ROOFDECK, FOR A SUPERIOR WATER TIGHT APPLICATION.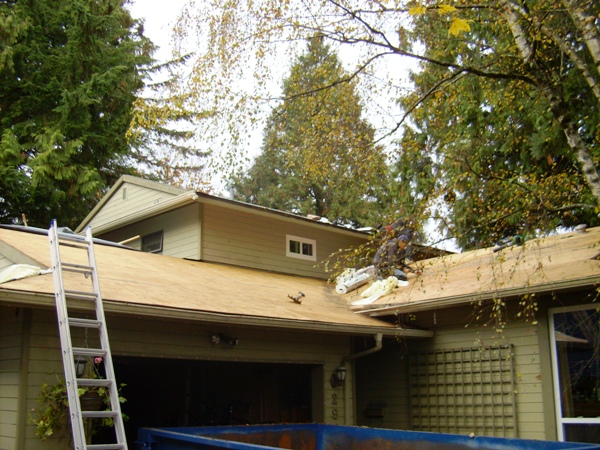 WE MADE SURE THE ROOF WAS COVERED IN ICE AND WATER SHIELD, BY THE END OF EVERYDAY.




THE PREMIUM UNDERLAY WAS IDEAL FOR A LATE FALL APPLICATION. THE ROOF WAS PERFECTLY WATER TIGHT, EVEN THOUGH IT RAINED ALMOST EVERY OTHER DAY.




THIS ROOF IS REALLY STARTING TO TAKE SHAPE. EVERYONE IS LOOKING FORWARD TO SEEING WHAT IT LOOKS LIKE ON COMPLETION.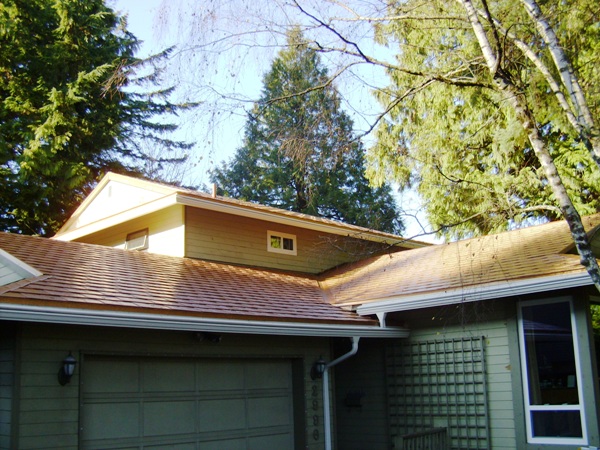 WE ALSO INSTALLED OUR LEAFPRO HOODED GUTTER SYSTEM.




WE TOOK THIS PICTURE FROM THE HOUSE NEXT DOOR. THE HOMEOWNERS WERE VERY PLEASED WITH THE FINISHED PRODUCT. THEY ALSO RECIEVED MANY COMPLIMENTS FROM THE NEIGHBOURS.




CLOSE UP SHOT OF THE METAL SHINGLES SHOWING TRUE COLOR.